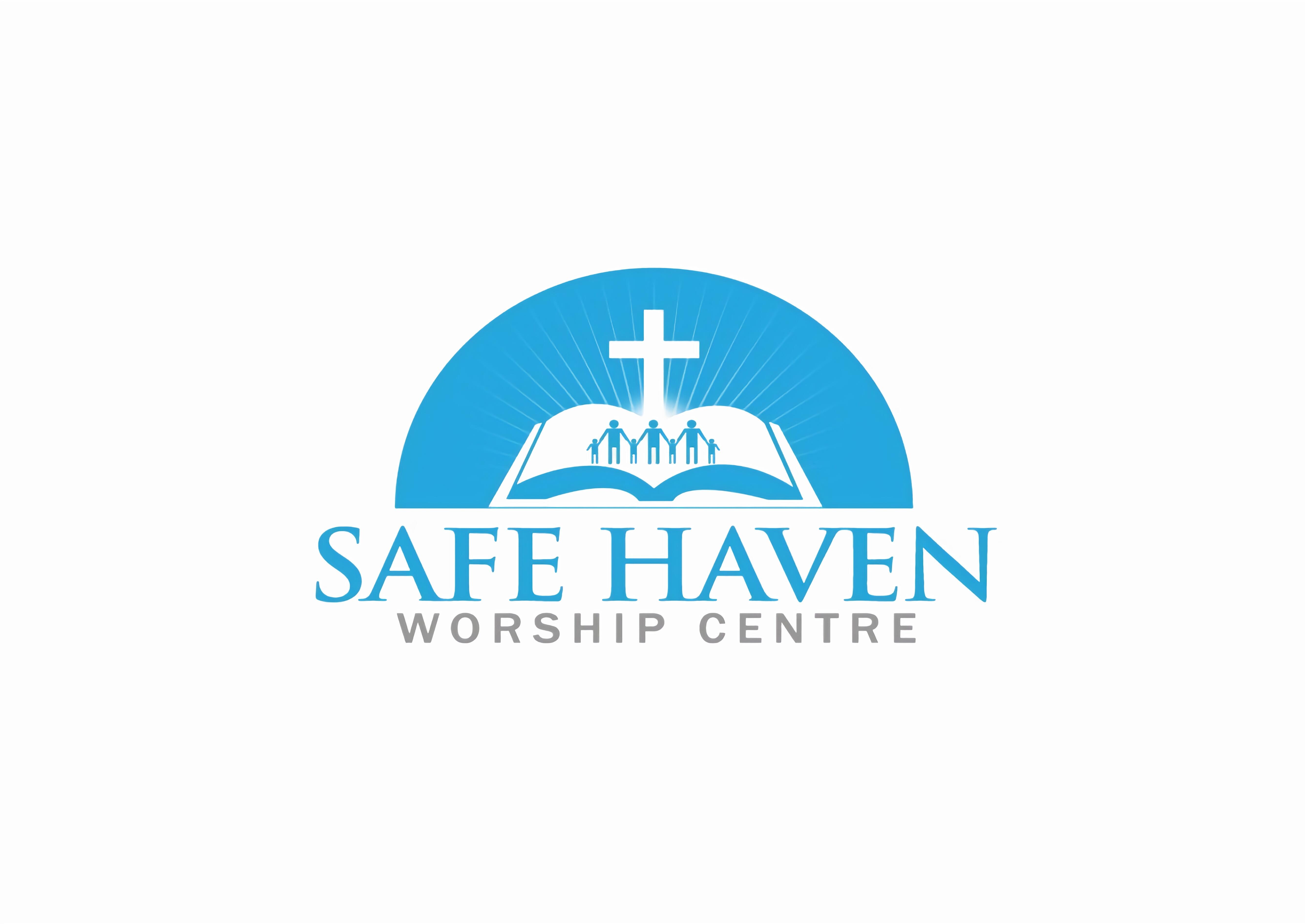 Safe Haven Worship Centre Pickering
Sunday November 15th, 2020 10am
Order of Worship
Children's Object Lesson
Welcome Song
Call to Worship / Opening Prayer
Congregational Singing
Offering
Congregational Singing
Pastoral Prayer
Congregational Singing
Children's Object Lesson
Sermon - The Armour of God
Ephesians 6:16-17
Closing Hymn
Benediction
Feel free to fill out the form at the bottom of this bulletin after the service
Welcome to your Safe Haven
Service will be streamed online during the COVID-19 crisis. Go to the Safe Haven YouTube page to watch the service.
Contact our pastor soon about Salvation, Baptism, Spiritual Growth or Guidance, Church Membership, or Private Prayer Requests.
Our Pastor is here to serve you.
Senior Pastor: Pastor Matthew Kratz
pastorkratz@rogers.com
Youth & Children's Ministries Director: Karen Schatz
karplus3g@outlook.com
Public Prayer Requests
Please contact:
Mrs. Roma Nelson: 905-831-4876
mike.roma@rogers.com
or
Church Office: 905-837-8771
debloney@safehavenworship.com
Safe Haven is a faith-based ministry that depends entirely upon the Lord and the generosity of God's people.
Thank you to all who party and give. Offering envelopes are available at the Welcome Centre.
**Affiliated with the Associated Gospel Churches of Canada**
Announcements
ANNOUNCEMENTS
Many helpful projects have been completed because of some hard work. Our Church St. building now has improved lighting, an organized library, a preliminary nursery, toddler classroom and a lot of clean up with leaves and branches. If you have some time available, we could use your help anytime from Monday to Friday in set up or small jobs. Available tasks still include classroom set up/toy cleaning and leaf raking. No time allowance is too small, and no physical limitation is too great in order to participate. Your participation will help us in preparing the spaces we have for ministry.
Due to the faithful contributions of so many of you, contributions to our building project now have reached $145,836.66, and that number includes the matching gift of $16,168.33. If you have yet to contribute towards our new worship facility, this is an excellent time to have your donation doubled. Just mention that you wish to contribute to the building fund on your envelope,
cheque or online.
This Sunday will be the final opportunity to drop off completed Operation Christmas Child shoeboxes. They can be dropped off at our Church St. location next Wednesday, or a box can be filled for you online . For our forthcoming Advent season, we wish to address our current times. We live in a time of anticipation, where we long for what is to come. Advent is such a time: a season of waiting, praying, serving and living as a witness to God's reign in this world. Sundays in Advent we plan on focusing on Old Testament prophecies to guide you, as you learn to live into the story of God. Through this Advent season, prepare for the celebration of Christ. One way we wish to prepare our celebrations, is to enable others to celebrate with us. This is a great time of year to share the love of Christ with them. In order to help those of our community, we will begin to accept non-perishable food items on Sundays at West Shore Community Centre or at our Church St. location the first Sunday of Advent onwards, beginning Sunday November 29th.
◊◊◊◊◊◊◊◊◊◊◊◊◊◊◊◊◊◊◊◊◊◊◊◊◊◊◊◊◊◊◊◊◊◊◊◊◊◊◊◊◊◊◊◊◊◊◊◊◊◊◊◊◊◊
November 8st 2020 Collection
Building Fund: $10,748.33 + Matching Gift: $10,748.33 =
Building Fund Project Total as of November 8th: $145,836.66
Matching gift total as of Nov. 8th: $16,168.33
◊◊◊◊◊◊◊◊◊◊◊◊◊◊◊◊◊◊◊◊◊◊◊◊◊◊◊◊◊◊◊◊◊◊◊◊◊◊◊◊◊◊◊◊◊◊◊◊◊◊◊◊◊◊
Mary & Jack Peden & family - Mary would like to thank her Safe Haven family for all the phone calls and prayers following the passing of her sister Ina in Scotland. Mary shared that she also lost a niece recently (the daughter of her eldest sister), who was 63 yrs of age and living in Scotland. Pray that God will continue to bring comfort to Mary as she mourns these losses.
◊◊◊◊◊◊◊◊◊◊◊◊◊◊◊◊◊◊◊◊◊◊◊◊◊◊◊◊◊◊◊◊◊◊◊◊◊◊◊◊◊◊◊◊◊◊◊◊◊◊◊◊◊◊
-Before arrival, please complete the liability waver online or sign it at the door. This ensures that people understand the nature of coming to worship during a pandemic, and should, heaven forbid, someone discover that they are COVID-19 positive, those who have attended will be advised to test themselves.
-With an occupancy rating of 199 for the Community Centre, government restrictions (30% occupancy) mean that a maximum of 60 people be allowed in the building. Admission to the building up to a maximum of 60 will be based on a first come first seated basis.
1. Arrival: Plan to arrive at least 20 minutes early.
2. Screening: At the entrance, you will be greeted by an usher, and a screening station where there will be a temperature check, screen for symptoms, and offer you any personal protective equipment you may want or need. It is requested that you bring your mask, however, a limited number of masks will be available. These procedures will need to be done each time you're your arrival.
3. Ushers will be wearing personal protective equipment and will direct you to an usher inside the building, who will direct you to your seat. Beyond members of a household, please remain 2 metres apart, and avoid physical contact beyond members of your household.
4. Singing: Only those who are fully masked (besides the Worship Team) are permitted to sing.
5. Washrooms: Only one bathroom for men and one for women (one person at a time). Disinfectant materials will be provided for you to clean all surfaces used (toilets, handles, taps) before and after your visit.
6. After the service: When the service is over, you may outside the facility so long as physical distancing guidelines are maintained: members of different households must stay 6 feet apart minimum.
7. Hand shaking: We ask you not to shake each other's hands, in order to respect the physical distancing guidelines and the health of others.
8. Doors: The entrance and exit door propped open to ensure you do not need to touch door handles or surfaces.
◊◊◊◊◊◊◊◊◊◊◊◊◊◊◊◊◊◊◊◊◊◊◊◊◊◊◊◊◊◊◊◊◊◊◊◊◊◊◊◊◊◊◊◊◊◊◊◊◊◊◊◊◊◊
November 1st 2020 Collection
General Offering – $3, 504.10
Building Fund – $2,730.00
Building Fund Project Total as of October 18th – $114,305.00
◊◊◊◊◊◊◊◊◊◊◊◊◊◊◊◊◊◊◊◊◊◊◊◊◊◊◊◊◊◊◊◊◊◊◊◊◊◊◊◊◊◊◊◊◊◊◊◊◊◊◊◊◊◊
May we all pray that this current crisis is resolved, and let it be said that when things got tough, the loving response of the people of Safe Haven was visible like never before. God is with us and will sustain us. Great is His Faithfulness!
◊◊◊◊◊◊◊◊◊◊◊◊◊◊◊◊◊◊◊◊◊◊◊◊◊◊◊◊◊◊◊◊◊◊◊◊◊◊◊◊◊◊◊◊◊◊◊◊◊◊◊◊◊◊
◊◊◊◊◊◊◊◊◊◊◊◊◊◊◊◊◊◊◊◊◊◊◊◊◊◊◊◊◊◊◊◊◊◊◊◊◊◊◊◊◊◊◊◊◊◊◊◊◊◊◊◊◊◊
Check out FaithlifeTV for great videos and Bible resources.
Bible Verses for this sermon
Let us get to know you!
Please take a moment to send us your information so that we may stay connected with you. Your information is carefully managed and protected.
How did you hear about us?