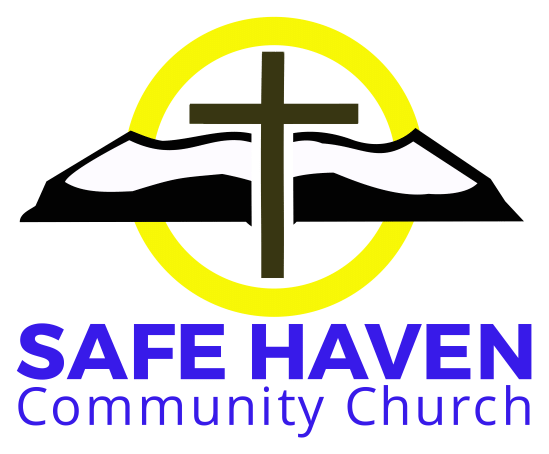 Newsletter for July 17th, 2022
This Sunday's Message from Romans 2:1-5 "The Day of Reckoning".
Newsletter Contents:
Devotional: New
Our Current Preaching Series: "Life in His Name"
Financial: Update
Building Update: Quick update after our Worship Service.
Children & Youth Update
Care Groups: Current
Wednesday Prayer & Bible Study: New series
Volunteer Opportunities: New Opportunities to serve.
Bible Trivia: New
Right Now Media Great Series of the Week: Updated recommended sample of free resources.
Excellent Free E-book: New
Free Devotionals: "Our Daily Bread" & "Tabletalk"
Safe Haven Digital App & Online Community: Our directory+
How to Find, Develop, and Keep Real Community
Jennie Allen's new book, Find Your People: Building Deep Community in a Lonely World, explores the important and timely topic of finding, developing, and keeping true friends in a hyper-individualistic society. Allen challenges the loneliness epidemic of our generation. "We aren't supposed to be this lonely," she writes. "I want us to trade lonely and isolated lives that experience brief bursts of connectedness for intimately connected lives that know only brief intervals of feeling alone" (xix). Loneliness is a problem, of course, because we're relational beings made in the image of a triune God. Since God has eternally existed in the fellowship of the Father, Son, and Holy Spirit, to be made in his image means we are irreducibly social beings. We were created from relationship and for relationship. As a result, Allen reminds us, we're hardwired with an insatiable desire for community.
Throughout the book, Allen identifies numerous barriers to the type of community we crave. First, sin. Our relationships are exceptionally difficult because they involve two (or more) sinful people trying to get along. As it's been said, the problem with Paris is that your problems follow you to Paris. Second, our Western sense of independence undermines our ability to make and find friends. "I'm not good at being needy," Allen admits. "I'm needy, just not good at admitting it. And that has consistently damaged my relationships" (11). (Throughout the book, Allen is quick to share her failures and shortcomings as a friend, sister, and community member.) Third, the design of our lives means our friends can easily become spread across an entire region. Allen remembers living in Austin, Texas, and needing a 45-minute drive to visit a friend—more on this in a moment. Fourth, we have a real enemy. As Allen notes, "If deep, loving, intimate connection is God's goal, then the enemy might hate nothing more than for you and me to enjoy deep, loving, intimate connection!" (28). But of all the barriers to deep community, our own history of hurt might be the biggest one. Allen gently invites the reader to consider our past relationships and where and how we've experienced mistreatment. Some books are idealistic about friendships and community—as if they couldn't be simpler to find, build, and keep. But Allen knows better, and Find Your People is both realistic and hopeful in considering how we might find healing in relationships.
Allen suggests five ingredients for the healthiest, strongest friendships: transparency, shared purpose, accountability, consistency, and proximity. Or, put in simpler language, we need relationships that are safe, deep, protected, committed, and close. We are living in lonely, isolated times, and as Jesus said, the world will know that we are his disciples by our love (John 13:35). As Jeremy Linneman concluded his review of Allen he suggests that: " if you make space for others, you'll always have a place yourself. Pursuing a life of hospitality and mission together strengthens friendships and community. How can we demonstrate true, life-giving love if we don't even truly know and spend time with one another?".
Our Current Preaching Series
On that road near Damascus, Saul was marvelously and eternally transformed. Although temporarily blinded and all but speechless, during that experience he submitted his life to Christ. Becoming known as the Apostle Paul, he would later explain: "But if Christ is in you, although the body is dead because of sin, the Spirit is life because of righteousness. 11 If the Spirit of him who raised Jesus from the dead dwells in you, he who raised Christ Jesus from the dead will also give life to your mortal bodies through his Spirit who dwells in you." (Rom. 8:10-11). In Romans, Paul explains how belief in Christ brings an entirely different kind and quality of life—a holy life, a righteous life, an eternal life.
Series Outline: Part 2
1.Romans 2:1-5. "The Day of Reckoning": Sunday July 17th, 2022.
2.Rom. 2:6-10. "The Great Divide". Sunday July 31st, 2022.
3.Romans 2:11-16. "Law of the Lord" Sunday August 7th, 2022.
4.Romans 2:17-29. "Examining the Heart" Sun. August 14th, 2022.
5.Romans 3:1-8. "Called into Righteousness". Sun. Aug. 21st, 2022.
6.Romans 3:9-20. "Law Breakers". Sunday August 28th, 2022.
7.Romans 3:21-25a. "Justified by Faith". Sun. September 4th, 2022.
Financial Update
Week of July 10th 2022:
General Offering: $6,513.14 / Building Fund Offering: $345.00
Weekly Budget need: $7,260 / YTD General Offering need: $196,000
YTD General Offering: $150,579
YTD Building Fund Donations: $20,338
Building Update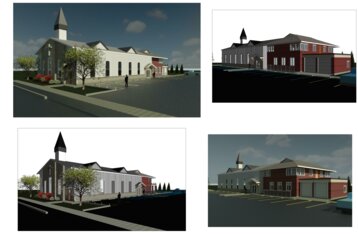 We will be giving a brief update on the new building for about 5 minutes right after the worship service this Sunday. Hopefully you can stay to hear the most current news and plans for finally getting the new building done.
Children & Youth Update
Sunday School: Enjoy your binders this week on Sunday. Remember to memorize your verses!!
Youth: Come to our drop-in on Wednesdays from 3-4 pm. Also, we will be going to Laser Tag on Friday, July 22nd at about 7 o'clock. Hope to see you all there!
Vacation Bible School: We are excited to see everyone at the VBS this Summer, running from August 22nd-26th. You can sign up on our website https://safehavenworship.com/vbs or in person. Also, if you would like to help out or support VBS, please contact Alex Mitton.
Care Groups: Physical & Virtual Options
Although some may not be ready for physical interaction with others, "Care Groups" are a wonderful way to have either physical or virtual options to interact with God's Word.
As a congregation, we desire a wholistic, intentional care for one another. In order to provide intimate, intentional regular care for one another, we have created several "Care Groups" for everyone to get involved in. The purpose of these groups will be to connect regularly and share together, pray together and study the Bible together. If you aren't yet part of a Care Group joining is easy. When people do, they wonder why they did not do so sooner. Let us not remain where we are, wander off the path, or head in the wrong direction. Let us be clear to follow the One who is the Way, the Truth and the Life, for no one gets to the Father, but by Him (John 14:6). Our goal is to have everyone be a part of a Care Group. Be a blessing and be blessed!
New Mid-Week Video Series & Bible Study
How does an ancient tent in the wilderness of Sinai relate to our relationship with God? The description of the tabernacle, God's Old Testament dwelling place, spans sixteen chapters of the Bible. Yet many of us pass over this extended description without understanding its significance. In this series, Rev. Daniel R. Hyde encourages us to consider this "tent of meeting" (Ex. 27:21). By studying the particulars of this first tabernacle, we will better understand Jesus, the One who dwelt, or "tabernacled," among us (John 1:14).
Twelve, 23-Minute Messages:
An Introduction to the Tabernacle: Wed. July 27th, 2022.
A Tabernacle in the Wilderness: Wednesday August 3rd, 2022.
The Ark of the Covenant: Wednesday August 10th, 2022.
A Table with Bread: Wednesday August 17th, 2022.
A Lampstand of Gold: Wednesday August 24th, 2022.
An Altar of Bronze: Wednesday August 31st, 2022.
The Lord's Courtyard: Wednesday September 7th, 2022.
The Priesthood of the Lord: Wednesday September 14th, 2022.
The Benefits of the Priesthood: Wed. September 21st, 2022.
An Altar for Incense: Wednesday September 28th, 2022.
A Basin for Washing: Wednesday October 5th, 2022.
A New Beginning: Wednesday October 12th, 2022.
Volunteer Opportunities
Progressing through the implementation of our building program, there are a lot of pieces needed to come together for us to move forward in the next phases of our ministry together. Everyone has something that God has equipped them to serve with. Our ability to serve one another and welcome guests to our ministry, depends on people willing to use their gifts and talents in the service of others. Please click the picture above or link below, and help make Safe Haven a place that truly ministers to the needs of our people and reaches out with Christ's love for others!
Bible Trivia
Trivia Question: Consider the following scriptures: Matthew Ch 27 verses 35 & 46 and Mark Ch 15 verses 24 & 34. A common element is mentioned about garments and abandonment. In what Psalm were these originally expressed?
Answer: See next week's newsletter.
Last Week's Question: As described in the Old Testament book of Job: What was the name of the area he resided in?
Answer to last week's trivia: Job lived in the "land of Uz".
Scripture References: Job Ch 1 vs 1.
Please enjoy the YouTube Link below.
https://www.youtube.com/watch?v=x6DajaVz1YE
My God, My God, Why Have You Forsaken Me?' John Piper
https://www.youtube.com/watch?v=OZlqGF0kLy0
The Holy Bible - Psalm Chapter 22 ESV
https://www.youtube.com/watch?v=6GKNNu8Qg_I
What did Jesus mean when He said, "It is finished"?
If anyone has any difficulty with the trivia questions, or would like some help or hints or any comments, please email me (Dennis) at: safehaventrivia@outlook.com
Right Now Media Great Series of the Week
5 modules. 20 speakers. 5 bonus sessions. The world is changing so fast. How do you know what's still true? And how to live tomorrow, in a time when knowing you're right seems like it always damages relationships? What if you could learn how to plant your feet, see God's hand in the chaos, and be His instrument in love that even the biggest skeptic could feel? This is the call of the Christian life. This is Truth. Love. Together.
Excellent Free E-book:
A thorough study of sin, salvation by faith, and the Christian's journey of sanctification.
He who wants a correct understanding of holiness must first begin by examining the vast and solemn subject of sin. He must dig down very deep if he wants to build high. Wrong views about holiness are generally traceable to wrong views about human corruption.
Practical holiness and entire self-consecration to God are not given adequate attention by modern Christians. The unsaved sometimes rightly complain that Christians are not as kind and unselfish and good-natured as those who make no profession of faith. Far too many Christians make a verbal proclamation of faith, yet remain unchanged in heart and lifestyle. But Scripture makes it clear that holiness, in its place and proportion, is quite as important as justification. Holiness, without which no one shall see the Lord (Hebrews 12:14). It is imperative that Christians are biblically and truly holy.
The aim of this book is to instruct you, equip you, and encourage you in the pursuit of holiness.
About the Author
John Charles Ryle (1816-1900) graduated from Eton and Oxford and then pursued a career in politics, but due to lack of funds, he entered the clergy of the Church of England. He was a contemporary of Spurgeon, Moody, Mueller, and Taylor and read the great theologians like Wesley, Bunyan, Knox, Calvin, and Luther. These all influenced Ryle's understanding and theology. Ryle began his writing career with a tract following the Great Yarmouth suspension bridge tragedy, where more than a hundred people drowned. He gained a reputation for straightforward preaching and evangelism. He travelled, preached, and wrote more than 300 pamphlets, tracts, and books, including Expository Thoughts on the Gospels, Principles for Churchmen, and Christian Leaders of the Eighteenth Century. Ryle used the royalties from his writing to pay his father's debts, but he also felt indebted to that ruin for changing the direction of his life. He was recommended by Prime Minister Benjamin Disraeli to be Bishop of Liverpool where he ended his career in 1900.
Tabletalk Online & Print Devotional
Tabletalk is a monthly discipleship magazine written by today's leading theologians and pastors to help Christians grow in the knowledge of God. Daily devotionals make up over half of the content and typically exposit a book of the Bible or a specific topic over the course of the year. A third of the content is themed, dealing with a particular issue, and the rest consists of featured columns addressing a variety of issues ranging from theology to Christian living. The print version is digest-size, formatted to fit neatly into most Bibles and notebooks. Tabletalk, along with fresh online-exclusive content, is also available at TabletalkMagazine.com.
Safe Haven App & Digital Community
Safe Haven has a digital app and community called "Faithlife". On it you will find our directory, a calendar of events, a link for giving, sermons, announcements, bulletins, Faithlife TV, the ESV Bible, our COVID-19 Waiver form for services, and the ability to communicate between congregation members for prayer requests and keeping in touch. Just with Faithlife TV, it has free original documentaries, live streams, mobile education instruction, kids programming, Bible study tools, biography presentations, presentations on Christian living, dramas, group studies, information on health and wellness, historical presentations, information on marriage and parenting, movies, music, Our Daily Bread, programs on science and creation, sports, teens, travel and so much more.
On Faithlife you can have video chats like Zoom etc. and the good news is it doesn't have the cost or limitations of Zoom or other platforms. Also, by not using a secular platform we have less to worry about getting cancelled for being Christian. To use this feature, look on the left side of Faithlife platform and go to Group Chat. Then on the bottom right is a button that looks like a video camera. They can click on that and that creates a link that they can send to whoever they want to video chat with. https://support.faithlife.com/hc/en-us/articles/360040848532
Join for free by clicking here. You can also download the Faithlife App and have access to everything through the app. If you have any problems, contact us so we can help you get started.
Our address is: 82 Church St S, Ajax, ON L1S 6B3, Canada