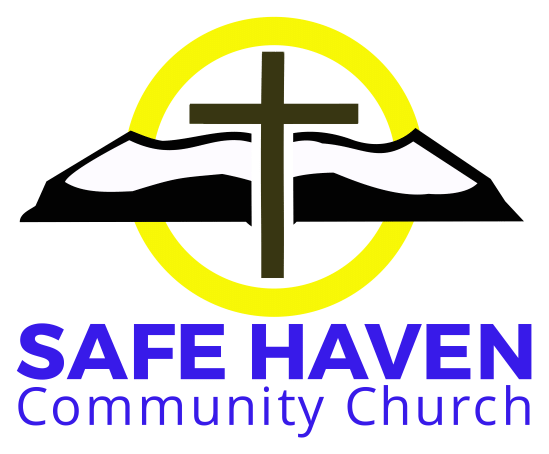 Newsletter for July 24th, 2022
This Sunday's Message from Doug Hill
Newsletter Contents:
Devotional: New
Our Current Preaching Series: "Life in His Name"
Financial: Update
Potluck Lunch on Sunday July 31st following the morning service.
Children & Youth Update
Care Groups: Current
Wednesday Prayer & Bible Study: New series
Volunteer Opportunities: New Opportunities to serve.
Bible Trivia: New
Right Now Media Great Series of the Week: Updated recommended sample of free resources.
Excellent Free E-book: New
Free Devotionals: "Our Daily Bread" & "Tabletalk"
Safe Haven Digital App & Online Community: Our directory+
Evangelism: Not Always Easy, but Worth It
Bill Bright (founder of Campus Crusade) said, "Success in witnessing is simply taking the initiative, sharing Christ in the power and leading of the Holy Spirit, and leaving the results up to God." This refreshing observation takes some of the pressure off of the believer who is trying to win someone to the Lord. It is all up to God, not us. But to be saved, people must grasp several truths:
The belief that God exists is not enough. James 2:19 reminds us that even Satan and the demons believe that God is real. But this does not constitute a relationship with Christ.
Confidence in the wrong thing cannot save you. Sincerity— no matter how strong— will not change your life if the object of your faith is something other than Jesus.
A positive response once we understand the gospel is required (Luke 13:3; John 8:24). Simply going to church or being "spiritual" is not the same thing as surrendering your life to Christ the Lord.
Romans 10:13 says that all who call on the name of the Lord will be saved. Jesus promised that whoever comes to Him, He will not reject (John 6:37). People need to know that if they will turn from sin to faith in Christ (that's repentance and belief), they will be saved.
In discussing salvation people will often have questions or even set forth objections. That's not necessarily a bad thing, because respectful conversation provides ample opportunity to restate and clarify the wonderful news of God's love through Jesus. Charles H. Spurgeon (1834-1892) was a leader of the past who urged the church not to let one lost person die, "unwarned and unprayed for." We, too, must never forget that evangelism is the assignment Christ handed to all believers in every era (c.f. Mark 16:15; Matthew 28:18-20).
Our Current Preaching Series
On that road near Damascus, Saul was marvelously and eternally transformed. Although temporarily blinded and all but speechless, during that experience he submitted his life to Christ. Becoming known as the Apostle Paul, he would later explain: "But if Christ is in you, although the body is dead because of sin, the Spirit is life because of righteousness. 11 If the Spirit of him who raised Jesus from the dead dwells in you, he who raised Christ Jesus from the dead will also give life to your mortal bodies through his Spirit who dwells in you." (Rom. 8:10-11). In Romans, Paul explains how belief in Christ brings an entirely different kind and quality of life—a holy life, a righteous life, an eternal life.
Series Outline: Part 2
1.Romans 2:1-5. "The Day of Reckoning": Sunday July 17th, 2022.
2.Rom. 2:6-10. "The Great Divide". Sunday July 31st, 2022.
3.Romans 2:11-16. "Law of the Lord" Sunday August 7th, 2022.
4.Romans 2:17-29. "Examining the Heart" Sun. August 14th, 2022.
5.Romans 3:1-8. "Called into Righteousness". Sun. Aug. 21st, 2022.
6.Romans 3:9-20. "Law Breakers". Sunday August 28th, 2022.
7.Romans 3:21-25a. "Justified by Faith". Sun. September 4th, 2022.
Financial Update
Week of July 17th 2022:
General Offering: $5,226.41 / Building Fund Offering: $270.00
Weekly Budget need: $7,260 / YTD General Offering need: $203,260
YTD General Offering: $155,805
YTD Building Fund Donations: $20,608
Potluck Lunch on Sunday July 31st following the morning service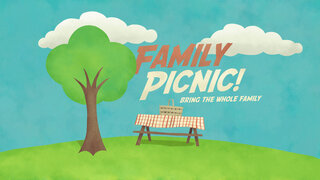 On Sunday July 31st following the morning service, Safe Haven will host a potluck lunch!! It will all take place on our front lawn at 82 Church St. S., and if you happen to have a canopy tent that we can borrow in order to provide as much shade as possible for everyone please let us know! So, get out your favourite summer recipes and bring your contribution for everyone to try! We look forward to a wonderful time of fellowship, fun and great food of course!
Children & Youth Update
Sunday School: Come and enjoy the binders that are prepared each week! We would love to see lots of kids here in church!
Youth: We would love to see as many youth out as possible next week at Laser Tag on Friday July 29th! If you need more information, please let me know. Thanks to Karissa and Ariana for making cookies and cards for some church members, they were thrilled to have them hand delivered!
Vacation Bible School: We are excited to see everyone at the VBS this Summer, running from August 22nd-26th. You can sign up on our website https://safehavenworship.com/vbs or in person. Also, if you would like to help out or support VBS, please contact Alex Mitton.
Care Groups: Physical & Virtual Options
Although some may not be ready for physical interaction with others, "Care Groups" are a wonderful way to have either physical or virtual options to interact with God's Word.
As a congregation, we desire a wholistic, intentional care for one another. In order to provide intimate, intentional regular care for one another, we have created several "Care Groups" for everyone to get involved in. The purpose of these groups will be to connect regularly and share together, pray together and study the Bible together. If you aren't yet part of a Care Group joining is easy. When people do, they wonder why they did not do so sooner. Let us not remain where we are, wander off the path, or head in the wrong direction. Let us be clear to follow the One who is the Way, the Truth and the Life, for no one gets to the Father, but by Him (John 14:6). Our goal is to have everyone be a part of a Care Group. Be a blessing and be blessed!
New Mid-Week Video Series & Bible Study
How does an ancient tent in the wilderness of Sinai relate to our relationship with God? The description of the tabernacle, God's Old Testament dwelling place, spans sixteen chapters of the Bible. Yet many of us pass over this extended description without understanding its significance. In this series, Rev. Daniel R. Hyde encourages us to consider this "tent of meeting" (Ex. 27:21). By studying the particulars of this first tabernacle, we will better understand Jesus, the One who dwelt, or "tabernacled," among us (John 1:14).
Twelve, 23-Minute Messages:
An Introduction to the Tabernacle: Wed. July 27th, 2022.
A Tabernacle in the Wilderness: Wednesday August 3rd, 2022.
The Ark of the Covenant: Wednesday August 10th, 2022.
A Table with Bread: Wednesday August 17th, 2022.
A Lampstand of Gold: Wednesday August 24th, 2022.
An Altar of Bronze: Wednesday August 31st, 2022.
The Lord's Courtyard: Wednesday September 7th, 2022.
The Priesthood of the Lord: Wednesday September 14th, 2022.
The Benefits of the Priesthood: Wed. September 21st, 2022.
An Altar for Incense: Wednesday September 28th, 2022.
A Basin for Washing: Wednesday October 5th, 2022.
A New Beginning: Wednesday October 12th, 2022.
Volunteer Opportunities
Progressing through the implementation of our building program, there are a lot of pieces needed to come together for us to move forward in the next phases of our ministry together. Everyone has something that God has equipped them to serve with. Our ability to serve one another and welcome guests to our ministry, depends on people willing to use their gifts and talents in the service of others. Please click the picture above or link below, and help make Safe Haven a place that truly ministers to the needs of our people and reaches out with Christ's love for others!
Right Now Media Great Series of the Week
Giftedness: Discover What You Were Born to Do - Individual Edition by BILL HENDRICKS
14 Sessions . Avg Session - 10 Min
Discover Your Giftedness
What were you born to do? Everybody everywhere was created to do something. We call that something your "giftedness." In this series, you will go on a journey of discovering your own unique "giftedness" and experience the profound difference that those insights make in every area of your life.
This series is a companion of Giftedness: Discover What You Were Born to Do.
Resources
Excellent Free E-book:
If we confess our sins, he is faithful and just to forgive us our sins and to cleanse us from all unrighteousness – 1 John 1:9
There is life in Christ. Rich, joyous, wonderful life. It is true that the Lord disciplines those whom He loves and that we are often tempted by the world and our enemy, the devil. But if we know how to go beyond that temptation to cling to the cross of Jesus Christ and keep our eyes on our Lord, our reward both here on earth and in heaven will be 100 times better than what this world has to offer.
This book is thorough. It brings to life the love of God, examines the state of the unsaved individual's soul, and analyzes what took place on the cross for our sins. The Way to God takes an honest look at our need to repent and follow Jesus, and gives hope for unending, joyous eternity in heaven.
About the Author
Dwight L. Moody, determined to make a fortune, arrived in Chicago and started selling shoes. But Christ found him and his energies were redirected into full-time ministry. And what a ministry it was. Today, Moody's name still graces a church, a mission, a college, and more. Moody loved God and men, and the power of a love like that impacts generations.
Tabletalk Online & Print Devotional
Tabletalk is a monthly discipleship magazine written by today's leading theologians and pastors to help Christians grow in the knowledge of God. Daily devotionals make up over half of the content and typically exposit a book of the Bible or a specific topic over the course of the year. A third of the content is themed, dealing with a particular issue, and the rest consists of featured columns addressing a variety of issues ranging from theology to Christian living. The print version is digest-size, formatted to fit neatly into most Bibles and notebooks. Tabletalk, along with fresh online-exclusive content, is also available at TabletalkMagazine.com.
Safe Haven App & Digital Community
Safe Haven has a digital app and community called "Faithlife". On it you will find our directory, a calendar of events, a link for giving, sermons, announcements, bulletins, Faithlife TV, the ESV Bible, our COVID-19 Waiver form for services, and the ability to communicate between congregation members for prayer requests and keeping in touch. Just with Faithlife TV, it has free original documentaries, live streams, mobile education instruction, kids programming, Bible study tools, biography presentations, presentations on Christian living, dramas, group studies, information on health and wellness, historical presentations, information on marriage and parenting, movies, music, Our Daily Bread, programs on science and creation, sports, teens, travel and so much more.
On Faithlife you can have video chats like Zoom etc. and the good news is it doesn't have the cost or limitations of Zoom or other platforms. Also, by not using a secular platform we have less to worry about getting cancelled for being Christian. To use this feature, look on the left side of Faithlife platform and go to Group Chat. Then on the bottom right is a button that looks like a video camera. They can click on that and that creates a link that they can send to whoever they want to video chat with. https://support.faithlife.com/hc/en-us/articles/360040848532
Join for free by clicking here. You can also download the Faithlife App and have access to everything through the app. If you have any problems, contact us so we can help you get started.
We are a people who seek to honour the Lord Jesus Christ and share His great love.
Our address is: 82 Church St S, Ajax, ON L1S 6B3, Canada