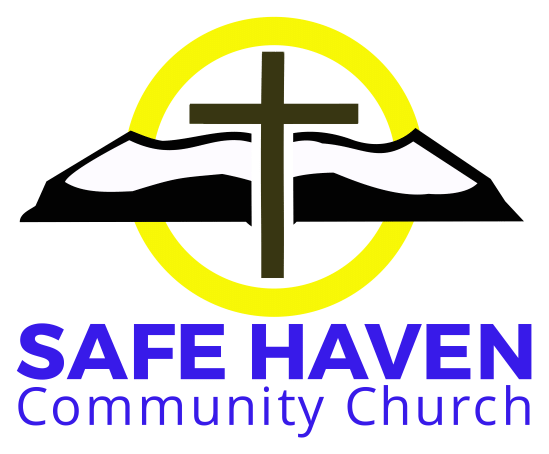 Newsletter for July 31st, 2022
This Sunday's Message from Romans 2:6-10 "The Great Divide".
Newsletter Contents:
Devotional: New
Our Current Preaching Series: "Life in His Name"
Potluck Lunch on Sunday July 31st following the morning service.
Children & Youth Update
Care Groups: Current
Wednesday Prayer & Bible Study: New series
Volunteer Opportunities: New Opportunities to serve.
Bible Trivia: New
Right Now Media Great Series of the Week: Updated recommended sample of free resources.
Excellent Free E-book: New
Free Devotionals: "Our Daily Bread" & "Tabletalk"
Safe Haven Digital App & Online Community: Our directory+
Your Church Is Your Family
In her book A Place to Belong: Learning to Love the Local Church, MEGAN HILL comments: In biblical terms, the people in the pews around us are our family. Like the members of our biological family, we haven't chosen them for ourselves, but they have been chosen for us, and we are therefore inseparably bound to them. Because we belong to Christ, we belong to his family. In John's account of the crucifixion, we read, "When Jesus saw his mother and disciple whom he loved standing nearby, he said to his mother, 'Woman, behold your son!' Then he said to the disciple, 'Behold, your mother!' And from that hour the disciple took her to his own home" (19:26–27). At Christ's declaration, Mary and John became family to one another and demonstrated all the loyalty we would expect from a biological mother and son. Later, when Paul wanted the Roman church to welcome and help Phoebe, he called her "our sister" (Rom. 16:1); when Peter wanted to commend Silvanus, he called him "a faithful brother" (1 Pet. 5:12). When the apostolic writers wanted to address an entire congregation, they frequently called them "brothers" (or "brothers and sisters"). The people in the pews around us are, in fact, our family.
Acknowledging the fact of our sibling relationship isn't an intellectual exercise; it's a profound truth that should stir deep emotions and overflow in tangible expression. Because these people are family, we learn their names (3 John 15), and we find out their interests. We display "brotherly affection" (Rom. 12:10) for all of them, renouncing any hint of partiality (e.g. James 2:1). In hundreds of ways, we seek to say: you are my brothers and sisters, and I love you. Throughout the New Testament, God commands us to mutual care in the local church. The epistles, in particular, tell us what it means to be brothers and sisters and teach us "how one ought to behave in the household of God" (1 Tim. 3:15). With their various "one another" commands, these letters remind us that life in God's family will reorient our allegiance—not just on Sunday, but every hour of every day.
The church is not a man-made society that we can participate in—or opt-out of—according to our own level of comfort. The PTA, the neighborhood association, or the library booster club don't obligate us to personal sacrifice when things get tough. Family does. Because God's people are our family, we will hold our own preferences and priorities loosely (Acts 4:32; Phil. 2:3–4). We will open our hearts and our doors; we will pull up another chair to the dinner table and add another name to our prayer list. We will give them our groceries and furniture and smiles. We will share their grief and trials and disappointments. We will look for ways to show love. As a result, we will expect to have less money and less free time than we would have on our own. We will expect to have added sorrow. We will also expect to have great joy.
Our Current Preaching Series
On that road near Damascus, Saul was marvelously and eternally transformed. Although temporarily blinded and all but speechless, during that experience he submitted his life to Christ. Becoming known as the Apostle Paul, he would later explain: "But if Christ is in you, although the body is dead because of sin, the Spirit is life because of righteousness. 11 If the Spirit of him who raised Jesus from the dead dwells in you, he who raised Christ Jesus from the dead will also give life to your mortal bodies through his Spirit who dwells in you." (Rom. 8:10-11). In Romans, Paul explains how belief in Christ brings an entirely different kind and quality of life—a holy life, a righteous life, an eternal life.
Series Outline: Part 2
1.Romans 2:1-5. "The Day of Reckoning": Sunday July 17th, 2022.
2.Rom. 2:6-10. "The Great Divide". Sunday July 31st, 2022.
3.Romans 2:11-16. "Law of the Lord" Sunday August 7th, 2022.
4.Romans 2:17-29. "Examining the Heart" Sun. August 14th, 2022.
5.Romans 3:1-8. "Called into Righteousness". Sun. Aug. 21st, 2022.
6.Romans 3:9-20. "Law Breakers". Sunday August 28th, 2022.
7.Romans 3:21-25a. "Justified by Faith". Sun. September 4th, 2022.
Potluck Lunch on Sunday July 31st following the morning service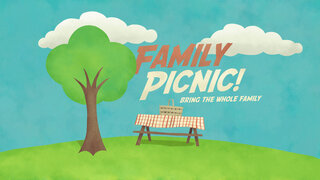 On Sunday July 31st following the morning service, Safe Haven will host a potluck lunch!! It will all take place on our front lawn at 82 Church St. S. and we have canopy tents for shade. So, get out your favourite summer recipes and bring your contribution for everyone to try! We look forward to a wonderful time of fellowship, fun and great food of course!
Children & Youth Update
Youth: We are excited to be going to Laser Tag tonight at 7 pm! Info is below. We are excited to also have a drop-in each Wednesday, and more action to come this Summer! We will also be having some fundraisers as well.
Laser tag info: Website:
https://www.battlecity.ca/laser-tag-oshawa/
Address: 690 Taunton Rd W, Oshawa, ON L1L 0N9
Vacation Bible School: Our VBS has been switched to the week before the original published date. We are excited to see everyone at the VBS this Summer, running from August 15-19th. You can sign up on our website https://safehavenworship.com/vbs or in person. Also, if you would like to help out or support VBS, please contact Alex Mitton.
Care Groups: Physical & Virtual Options
Although some may not be ready for physical interaction with others, "Care Groups" are a wonderful way to have either physical or virtual options to interact with God's Word.
As a congregation, we desire a wholistic, intentional care for one another. In order to provide intimate, intentional regular care for one another, we have created several "Care Groups" for everyone to get involved in. The purpose of these groups will be to connect regularly and share together, pray together and study the Bible together. If you aren't yet part of a Care Group joining is easy. When people do, they wonder why they did not do so sooner. Let us not remain where we are, wander off the path, or head in the wrong direction. Let us be clear to follow the One who is the Way, the Truth and the Life, for no one gets to the Father, but by Him (John 14:6). Our goal is to have everyone be a part of a Care Group. Be a blessing and be blessed!
New Mid-Week Video Series & Bible Study
How does an ancient tent in the wilderness of Sinai relate to our relationship with God? The description of the tabernacle, God's Old Testament dwelling place, spans sixteen chapters of the Bible. Yet many of us pass over this extended description without understanding its significance. In this series, Rev. Daniel R. Hyde encourages us to consider this "tent of meeting" (Ex. 27:21). By studying the particulars of this first tabernacle, we will better understand Jesus, the One who dwelt, or "tabernacled," among us (John 1:14).
Twelve, 23-Minute Messages:
An Introduction to the Tabernacle: Wed. July 27th, 2022.
A Tabernacle in the Wilderness: Wednesday August 3rd, 2022.
The Ark of the Covenant: Wednesday August 10th, 2022.
A Table with Bread: Wednesday August 17th, 2022.
A Lampstand of Gold: Wednesday August 24th, 2022.
An Altar of Bronze: Wednesday August 31st, 2022.
The Lord's Courtyard: Wednesday September 7th, 2022.
The Priesthood of the Lord: Wednesday September 14th, 2022.
The Benefits of the Priesthood: Wed. September 21st, 2022.
An Altar for Incense: Wednesday September 28th, 2022.
A Basin for Washing: Wednesday October 5th, 2022.
A New Beginning: Wednesday October 12th, 2022.
Volunteer Opportunities
Progressing through the implementation of our building program, there are a lot of pieces needed to come together for us to move forward in the next phases of our ministry together. Everyone has something that God has equipped them to serve with. Our ability to serve one another and welcome guests to our ministry, depends on people willing to use their gifts and talents in the service of others. Please click the picture above or link below, and help make Safe Haven a place that truly ministers to the needs of our people and reaches out with Christ's love for others!
Bible Trivia
Trivia Question: Watch the 2 links below.
https://www.youtube.com/watch?v=kXWMbMKcCAI
https://www.youtube.com/watch?v=E17JTvpU0s4
What verse in 1st Corinthians 15 speaks about the videos?
Hint: It's like a very fast wink!
Answer: See next week's newsletter.
Last Week's Question: From the field(s) of sports, Hollywood, popular music and running a very long distance, biblically speaking: What do the following people have in common: Mickey Mantle, Steve McQueen, Johnny Cash and our very own Terry Fox?
Answer to last week's trivia: Mickey Mantle, Steve McQueen, Johnny Cash and Terry Fox all gave testimony as to their faith in the Lord Jesus.
References: See last weeks links.
Please enjoy the links below:
https://www.youtube.com/watch?v=XsOVCEEsHb0
Heaven and the Rapture (John MacArthur)
https://www.youtube.com/watch?v=FdWiy4I6h4w
The Holy Bible - 1 Corinthians Chapter 15 ESV
https://www.youtube.com/watch?v=0JQX25fnDGE
'Til the Storm Passes By
If anyone has any difficulty with the trivia questions, or would like some help or hints or any comments, please email me (Dennis) at: safehaventrivia@outlook.com
Right Now Media Great Series of the Week
From MATT CHANDLER
10 Sessions. Avg Session - 48 Min
God saves people from all walks of life, but He doesn't just save us. He saves us into a body of believers called the Church. God is using His Church to spread the gospel, as we are called to be the salt and light of the world. To live out this calling, we must allow the gospel to change and shape every aspect of our lives.
Excellent Free E-book:
by John Piper and Justin Taylor
These powerful calls to godly perseverance from four admired Christians elevate the value and necessity of lifelong faithfulness in the lives of God's people.
Many people seek to better their lives by leaving, changing, swapping, or modifying their commitments. But God's word holds up a different path that, while difficult, leads to deep satisfaction and great reward: endurance.
Such long, steady, hold-the-course perseverance is especially needed within our vacillating generation. This thoughtful book thus not only elevates the virtue of godly endurance but bears witness to its power in the Christian life through the exhortations of John Piper, John MacArthur, Jerry Bridges, Randy Alcorn, and Helen Roseveare.
Stand will awaken and solidify rugged, Christ-exalting endurance in people who are weary in their faith journey or who simply long to remain firm to the end.
Tabletalk Online & Print Devotional
Tabletalk is a monthly discipleship magazine written by today's leading theologians and pastors to help Christians grow in the knowledge of God. Daily devotionals make up over half of the content and typically exposit a book of the Bible or a specific topic over the course of the year. A third of the content is themed, dealing with a particular issue, and the rest consists of featured columns addressing a variety of issues ranging from theology to Christian living. The print version is digest-size, formatted to fit neatly into most Bibles and notebooks. Tabletalk, along with fresh online-exclusive content, is also available at TabletalkMagazine.com.
Safe Haven App & Digital Community
Safe Haven has a digital app and community called "Faithlife". On it you will find our directory, a calendar of events, a link for giving, sermons, announcements, bulletins, Faithlife TV, the ESV Bible, our COVID-19 Waiver form for services, and the ability to communicate between congregation members for prayer requests and keeping in touch. Just with Faithlife TV, it has free original documentaries, live streams, mobile education instruction, kids programming, Bible study tools, biography presentations, presentations on Christian living, dramas, group studies, information on health and wellness, historical presentations, information on marriage and parenting, movies, music, Our Daily Bread, programs on science and creation, sports, teens, travel and so much more.
On Faithlife you can have video chats like Zoom etc. and the good news is it doesn't have the cost or limitations of Zoom or other platforms. Also, by not using a secular platform we have less to worry about getting cancelled for being Christian. To use this feature, look on the left side of Faithlife platform and go to Group Chat. Then on the bottom right is a button that looks like a video camera. They can click on that and that creates a link that they can send to whoever they want to video chat with. https://support.faithlife.com/hc/en-us/articles/360040848532
Join for free by clicking here. You can also download the Faithlife App and have access to everything through the app. If you have any problems, contact us so we can help you get started.
We are a people who seek to honour the Lord Jesus Christ and share His great love.
Our address is: 82 Church St S, Ajax, ON L1S 6B3, Canada