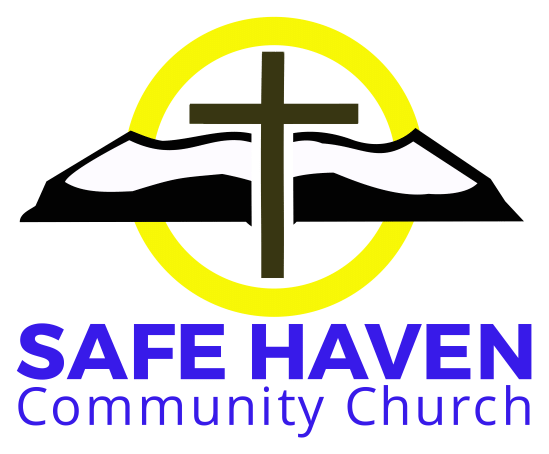 Newsletter for August 21st, 2022
This Sunday's Message from Romans 3:1-8 "Called into Righteousness"
Newsletter Contents:
Devotional: New
Our Current Preaching Series: "Life in His Name"
Movie Night at Safe Haven: Friday August 26th.
Children & Youth Update
Care Groups: Current
Wednesday Prayer & Bible Study: New series
Volunteer Opportunities: New Opportunities to serve.
Bible Trivia: New
Right Now Media Great Series of the Week: Updated recommended sample of free resources.
Excellent Free E-book: New
Free Devotionals: "Our Daily Bread" & "Tabletalk"
Safe Haven Digital App & Online Community: Our directory+
"YOU HAVE POTENTIAL"
The story's told of a man who put an eagle's egg into the nest of a barnyard chicken. The eaglet hatched and grew up with the brood of chickens. All his life he did what the chickens did: scratched in the dirt for seeds and insects, clucked and cackled, and never flew more than a few feet or so off the ground. Then one day he saw a magnificent bird soaring gracefully above him and asked, What a beautiful creature. What's it called? The chicken next to him said, That's an eagle, the king of all birds. But don't give him any mind, because you could never be like him. So the eagle returned to pecking in the dirt, and died thinking it was a barnyard chicken. Who told you that you don't have potential? Who told you that you won't succeed in life or make an impact? Certainly not God!
When the Angel of the Lord called Gideon to deliver Israel from the Midianites, he responded with a list of excuses about why he wasn't qualified for the job. But the angel told him, "The Lord is with you, you mighty man of valour!… Go in this might of yours, and you shall save Israel… Have I not sent you?" (Judges 6:12-14). Instead of acknowledging Israelite responsibility for the present crisis (v. 1), he blames God. Gideon is an example of those who know what God has done in the past, who have memorized the creed, but find it belied by present reality. The strength Gideon possessed was the promise of the Lord's presence with him. Gideon could exchange his weakness for God's strength. When someone is fully conscious of their own weakness and the difficulties of the situation, that is when the Lord will take and use them. The person who relies upon their own innate strength is not likely to draw upon the Lord's grace, nor give him the glory for anything that is achieved. It is also equally true that the Lord saw not only the man that was—weak and timorous, but the man that could be—strong, resolute and courageous. (Cundall, A. E., & Morris, L. (1968). Judges and Ruth: an introduction and commentary (Vol. 7, p. 104). InterVarsity Press).
Our Current Preaching Series
On that road near Damascus, Saul was marvelously and eternally transformed. Although temporarily blinded and all but speechless, during that experience he submitted his life to Christ. Becoming known as the Apostle Paul, he would later explain: "But if Christ is in you, although the body is dead because of sin, the Spirit is life because of righteousness. 11 If the Spirit of him who raised Jesus from the dead dwells in you, he who raised Christ Jesus from the dead will also give life to your mortal bodies through his Spirit who dwells in you." (Rom. 8:10-11). In Romans, Paul explains how belief in Christ brings an entirely different kind and quality of life—a holy life, a righteous life, an eternal life.
Series Outline: Part 2
1.Romans 2:1-5. "The Day of Reckoning": Sunday July 17th, 2022.
2.Rom. 2:6-10. "The Great Divide". Sunday July 31st, 2022.
3.Romans 2:11-16. "Law of the Lord" Sunday August 7th, 2022.
4.Romans 2:17-29. "Examining the Heart" Sun. August 14th, 2022.
5.Romans 3:1-8. "Called into Righteousness". Sun. Aug. 21st, 2022.
6.Romans 3:9-20. "Law Breakers". Sunday August 28th, 2022.
7.Romans 3:21-25a. "Justified by Faith". Sun. September 4th, 2022.
Movie Night at Safe Haven: Friday August 26th.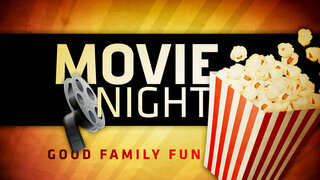 Join us at Safe Haven on Friday, August 26th at 7pm. Admission is FREE, but donations or purchases of any popcorn, drinks etc. will go toward our building fund.
Children & Youth Update
Sunday School: Attention parents! If you wish to help volunteer for Sunday School this Fall, please get in contact with Alex. We would love to see the Lord work through you. We just have a couple of things to do beforehand, so would love to hear from all of you as soon as possible.
Youth: We are excited to be getting back into the routine this September. Our first night back will be Friday, September 9th. And it's settled, we are going to the beach next Thursday August 25th, so come join us!!
Vacation Bible School: Thank you, Alex, teachers, helpers, and all the kids for a great VBS this year! We look forward to other fun events this Fall, where we can invite others to join in!
Care Groups: Physical & Virtual Options
Although some may not be ready for physical interaction with others, "Care Groups" are a wonderful way to have either physical or virtual options to interact with God's Word.
As a congregation, we desire a wholistic, intentional care for one another. In order to provide intimate, intentional regular care for one another, we have created several "Care Groups" for everyone to get involved in. The purpose of these groups will be to connect regularly and share together, pray together and study the Bible together. If you aren't yet part of a Care Group joining is easy. When people do, they wonder why they did not do so sooner. Let us not remain where we are, wander off the path, or head in the wrong direction. Let us be clear to follow the One who is the Way, the Truth and the Life, for no one gets to the Father, but by Him (John 14:6). Our goal is to have everyone be a part of a Care Group. Be a blessing and be blessed!
New Mid-Week Video Series & Bible Study
How does an ancient tent in the wilderness of Sinai relate to our relationship with God? The description of the tabernacle, God's Old Testament dwelling place, spans sixteen chapters of the Bible. Yet many of us pass over this extended description without understanding its significance. In this series, Rev. Daniel R. Hyde encourages us to consider this "tent of meeting" (Ex. 27:21). By studying the particulars of this first tabernacle, we will better understand Jesus, the One who dwelt, or "tabernacled," among us (John 1:14).
Twelve, 23-Minute Messages:
An Introduction to the Tabernacle: Wed. July 27th, 2022.
A Tabernacle in the Wilderness: Wednesday August 3rd, 2022.
The Ark of the Covenant: Wednesday August 10th, 2022.
A Table with Bread: Wednesday August 17th, 2022.
A Lampstand of Gold: Wednesday August 24th, 2022.
An Altar of Bronze: Wednesday August 31st, 2022.
The Lord's Courtyard: Wednesday September 7th, 2022.
The Priesthood of the Lord: Wednesday September 14th, 2022.
The Benefits of the Priesthood: Wed. September 21st, 2022.
An Altar for Incense: Wednesday September 28th, 2022.
A Basin for Washing: Wednesday October 5th, 2022.
A New Beginning: Wednesday October 12th, 2022.
Volunteer Opportunities
Progressing through the implementation of our building program, there are a lot of pieces needed to come together for us to move forward in the next phases of our ministry together. Everyone has something that God has equipped them to serve with. Our ability to serve one another and welcome guests to our ministry, depends on people willing to use their gifts and talents in the service of others. Please click the picture above or link below, and help make Safe Haven a place that truly ministers to the needs of our people and reaches out with Christ's love for others!
Bible Trivia
Trivia Question: The 1st scripture in the Holy Bible is: "In the beginning, God created the heavens and the earth." What is the last verse in the Holy Bible?
Answer: See next week's newsletter.
Last Week's Question: Where in the Holy Bible does it say that money is the root of all evil?
Answer to last week's trivia: Money is the root of all evil" does not appear anywhere in the Holy Bible. However, the "love of money" is recorded in the New Testament.
Scripture References: 1st Timothy Chapter 6 verses 9 and 10
Please enjoy the links below:
https://www.youtube.com/watch?v=dbd1SdZvwm8
Lee Strobel: The Last Bible Verse I Read as an Atheist
https://www.youtube.com/watch?v=67uj2qvQi_k
LEE STROBEL - The Case for Christ
https://www.youtube.com/watch?v=qNe37eo53eY&t=1s
Old Testament and New Testament Song
If anyone has any difficulty with the trivia questions, or would like some help or hints or any comments, please email me (Dennis) at: safehaventrivia@outlook.com
Right Now Media Great Series of the Week
Holy Week Pilgrimage
GRAHAM TOMLIN
9 Sessions
Avg Session - 5 Min
The virtual pilgrimage is hosted by the Rt. Revd. Dr. Graham Tomlin, Bishop of Kensington, London, UK and consists of 9 short Bible reflections on the following topics:
- Blind Bartimaeus – Jericho
- Palm Sunday - Mount of Olives
- Cleansing the Temple - Temple Mount
- The Last Supper - The Upper Room (Cenacle)
- The Agony - Garden of Gethsemane itself
- Jesus under arrest - Caiaphas' House
- The Cross - Holy Sepulchre – Golgotha
- Holy Saturday - Garden Tomb
- Resurrection - Holy Sepulchre – the Anastasis
Excellent Free E-book:
Pilgrim's Progress (Parts 1 & 2): Updated, Modern English. More than 100 Illustrations. (Bunyan Updated Classics) Kindle Edition
Often disguised as something that would help him, evil accompanies Christian on his journey to the Celestial City. As you walk with him, you'll begin to identify today's many religious pitfalls. These are presented by men such as Pliable, who turns back at the Slough of Despond; and Ignorance, who believes he's a true follower of Christ when he's really only trusting in himself. Each character represented in this allegory is intentionally and profoundly accurate in its depiction of what we see all around us, and unfortunately, what we too often see in ourselves. But while Christian is injured and nearly killed, he eventually prevails to the end. So can you.
The best part of this book is the Bible verses added to the text. The original Pilgrims Progress listed the Bible verse references, but the verses themselves are so impactful when tied to the scenes in this allegory, that they are now included within the text of this book. The text is tweaked just enough to make it readable today, for the young and the old. Youngsters in particular will be drawn to the original illustrations included in this wonderful classic.
About the Author
John Bunyan was born November 1628, in Elstow, England. A celebrated English minister and preacher, he wrote The Pilgrim's Progress (1678), the book that was the most characteristic expression of the Puritan religious outlook. His other works include doctrinal and controversial writings; a spiritual autobiography, Grace Abounding (1666); and the allegory The Holy War (1682).
Our Daily Bread
The September-November 2022 Our Daily Bread small print devotionals are now available for pick up.
Large print devotionals are on hand for October-December 2022.
Stop by Safe Haven anytime during the day (Monday to Friday) to get a copy, or pick one up when you come for worship on Sunday.
Tabletalk Online & Print Devotional
Tabletalk is a monthly discipleship magazine written by today's leading theologians and pastors to help Christians grow in the knowledge of God. Daily devotionals make up over half of the content and typically exposit a book of the Bible or a specific topic over the course of the year. A third of the content is themed, dealing with a particular issue, and the rest consists of featured columns addressing a variety of issues ranging from theology to Christian living. The print version is digest-size, formatted to fit neatly into most Bibles and notebooks. Tabletalk, along with fresh online-exclusive content, is also available at TabletalkMagazine.com.
Safe Haven App & Digital Community
Safe Haven has a digital app and community called "Faithlife". On it you will find our directory, a calendar of events, a link for giving, sermons, announcements, bulletins, Faithlife TV, the ESV Bible, our COVID-19 Waiver form for services, and the ability to communicate between congregation members for prayer requests and keeping in touch. Just with Faithlife TV, it has free original documentaries, live streams, mobile education instruction, kids programming, Bible study tools, biography presentations, presentations on Christian living, dramas, group studies, information on health and wellness, historical presentations, information on marriage and parenting, movies, music, Our Daily Bread, programs on science and creation, sports, teens, travel and so much more.
On Faithlife you can have video chats like Zoom etc. and the good news is it doesn't have the cost or limitations of Zoom or other platforms. Also, by not using a secular platform we have less to worry about getting cancelled for being Christian. To use this feature, look on the left side of Faithlife platform and go to Group Chat. Then on the bottom right is a button that looks like a video camera. They can click on that and that creates a link that they can send to whoever they want to video chat with. https://support.faithlife.com/hc/en-us/articles/360040848532
Join for free by clicking here. You can also download the Faithlife App and have access to everything through the app. If you have any problems, contact us so we can help you get started.
We are a people who seek to honour the Lord Jesus Christ and share His great love.
Our address is: 82 Church St S, Ajax, ON L1S 6B3, Canada