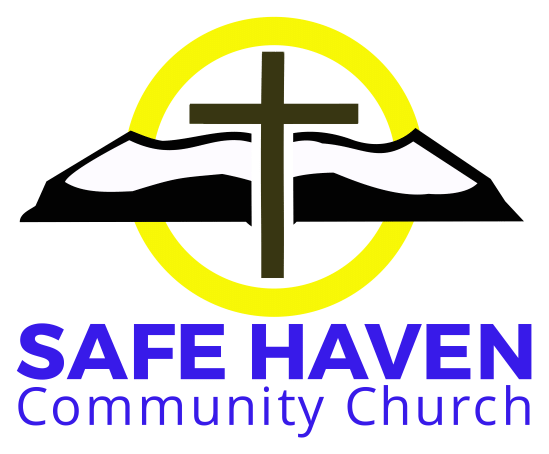 Newsletter for August 28th, 2022
This Sunday's Message from Romans 3:9-20 "Law Breakers"
Newsletter Contents:
Devotional: New
Our Current Preaching Series: "Life in His Name"
Movie Night this Friday at Safe Haven: Friday August 26th.
Children & Youth Update
A Brief Building Update
Care Groups: Current
Wednesday Prayer & Bible Study: New series
Volunteer Opportunities: New Opportunities to serve.
Bible Trivia: New
Right Now Media Great Series of the Week: Updated recommended sample of free resources.
Excellent Free E-book: New
Free Devotionals: "Our Daily Bread" & "Tabletalk"
Safe Haven Digital App & Online Community: Our directory+
"We Must, We Can, Bloom for Him"
God has created this world in such a way that there is some kind of flower that blooms in almost every kind of condition. We are never far from displays of his beauty, tokens of his mercy, reminders of his creative genius. And just as God suits flowers to every climate, he suits Christians to every circumstance. No matter what unfolds around us and no matter what is done to us, we are able to bloom for him—to display the truest love, the greatest gentleness, the highest reaches of Christian character. Reflecting on this, Tim Challies notes:
Like flowers in a botanical garden, professionally guarded and perfectly groomed, we bloom in times of tender care and great ease. When all is well, we display the goodness and glory of our God.
Like flowers in the desert, we bloom when it seems we have been abandoned. Even when circumstances are as sore as we can imagine, even when it seems like we are being deprived of the very stuff of life, even when our very souls feel dry and barren, we continue to serve and to worship.
Like flowers on a mountaintop, we bloom in circumstances where it seems like the conditions must surely be too harsh. Far beyond the point where it seems that spiritual life should be sustainable, far beyond the point where hearts break and faith fails, we survive and even thrive.
Like flowers along the edge of a landfill, we bloom even when surrounded by the muck and mire of the world. Just as a flower can remain bright and unsullied by the mess around it, we can remain unstained by the anger, clamor, and filth of a depraved world. Though we may be growing in a landfill, we are never of that landfill.
Like flowers on the edge of a volcano, we bloom amidst the heat of the fieriest trials. With eruptions of persecution exploding around us, with the hot lava of reviling flowing beside us, still we think God's thoughts, still we speak God's words, still we act as God's emissaries. Still, we are faithful and true to him.
God has created flowers for the forests and jungles, the mountaintops and wetlands, the plains and deserts, the peaks and valleys. Everywhere they declare his glory. And just so, God has saved his people to display his glory and sing his praises in every time, every trial, every situation, every circumstance. No matter our surroundings, no matter our context, no matter our joys or sorrows, we must, and by his grace we can, bloom for him.
Our Current Preaching Series
On that road near Damascus, Saul was marvelously and eternally transformed. Although temporarily blinded and all but speechless, during that experience he submitted his life to Christ. Becoming known as the Apostle Paul, he would later explain: "But if Christ is in you, although the body is dead because of sin, the Spirit is life because of righteousness. 11 If the Spirit of him who raised Jesus from the dead dwells in you, he who raised Christ Jesus from the dead will also give life to your mortal bodies through his Spirit who dwells in you." (Rom. 8:10-11). In Romans, Paul explains how belief in Christ brings an entirely different kind and quality of life—a holy life, a righteous life, an eternal life.
Series Outline: Part 2
1.Romans 2:1-5. "The Day of Reckoning": Sunday July 17th, 2022.
2.Rom. 2:6-10. "The Great Divide". Sunday July 31st, 2022.
3.Romans 2:11-16. "Law of the Lord" Sunday August 7th, 2022.
4.Romans 2:17-29. "Examining the Heart" Sun. August 14th, 2022.
5.Romans 3:1-8. "Called into Righteousness". Sun. Aug. 21st, 2022.
6.Romans 3:9-20. "Law Breakers". Sunday August 28th, 2022.
7.Romans 3:21-25a. "Justified by Faith". Sun. September 4th, 2022.
Movie Night TONIGHT at Safe Haven: Friday August 26th.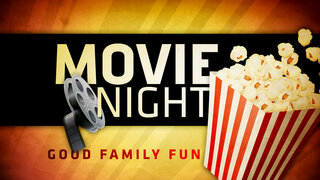 Join us TONIGHT at Safe Haven, Friday, August 26th at 7pm. Admission is FREE, but donations or purchases of any popcorn, drinks etc. will go toward our Building Fund.
Children & Youth Update
Sunday School: Looking for teachers to teach this coming September!! We are looking forward to having our Sunday School come back this Fall, but would love to have more teachers come out and teach!
Youth: Youth are returning!! Looking forward to having our youth nights again this September. We are looking to have our start up night on Friday Sept. 16th at 7 pm!
A Brief Building Update
We expect our building permit will finally be approved on Tuesday, August 30th. Pray there are no further delays. We will book a groundbreaking ceremony as soon as we have confirmation. Hope you can join us for that!
Our General Contractor has a meeting with a concrete supplier on Wednesday, August 31st to arrange for the foundation to be poured as soon as possible. Based on the above, we should be pouring the foundation sometime in September and erecting the building in October. After that we will still need to put in the windows, doors, HVAC, platform, brickwork etc.
We are updating our budget to complete this so please pray for how you can support this while we still need to support the ongoing ministry expenses. We are considering borrowing options as a last resort, however, if you have assets to lend that will help us complete the project, please talk to someone on the Finance Committee.
Care Groups: Physical & Virtual Options
Although some may not be ready for physical interaction with others, "Care Groups" are a wonderful way to have either physical or virtual options to interact with God's Word.
As a congregation, we desire a wholistic, intentional care for one another. In order to provide intimate, intentional regular care for one another, we have created several "Care Groups" for everyone to get involved in. The purpose of these groups will be to connect regularly and share together, pray together and study the Bible together. If you aren't yet part of a Care Group joining is easy. When people do, they wonder why they did not do so sooner. Let us not remain where we are, wander off the path, or head in the wrong direction. Let us be clear to follow the One who is the Way, the Truth and the Life, for no one gets to the Father, but by Him (John 14:6). Our goal is to have everyone be a part of a Care Group. Be a blessing and be blessed!
Mid-Week Video Series & Bible Study
How does an ancient tent in the wilderness of Sinai relate to our relationship with God? The description of the tabernacle, God's Old Testament dwelling place, spans sixteen chapters of the Bible. Yet many of us pass over this extended description without understanding its significance. In this series, Rev. Daniel R. Hyde encourages us to consider this "tent of meeting" (Ex. 27:21). By studying the particulars of this first tabernacle, we will better understand Jesus, the One who dwelt, or "tabernacled," among us (John 1:14).
Twelve, 23-Minute Messages:
An Introduction to the Tabernacle: Wed. July 27th, 2022.
A Tabernacle in the Wilderness: Wednesday August 3rd, 2022.
The Ark of the Covenant: Wednesday August 10th, 2022.
A Table with Bread: Wednesday August 17th, 2022.
A Lampstand of Gold: Wednesday August 24th, 2022.
An Altar of Bronze: Wednesday August 31st, 2022.
The Lord's Courtyard: Wednesday September 7th, 2022.
The Priesthood of the Lord: Wednesday September 14th, 2022.
The Benefits of the Priesthood: Wed. September 21st, 2022.
An Altar for Incense: Wednesday September 28th, 2022.
A Basin for Washing: Wednesday October 5th, 2022.
A New Beginning: Wednesday October 12th, 2022.
Volunteer Opportunities
Progressing through the implementation of our building program, there are a lot of pieces needed to come together for us to move forward in the next phases of our ministry together. Everyone has something that God has equipped them to serve with. Our ability to serve one another and welcome guests to our ministry, depends on people willing to use their gifts and talents in the service of others. Please click the picture above or link below, and help make Safe Haven a place that truly ministers to the needs of our people and reaches out with Christ's love for others!
Bible Trivia
Trivia Question: Below are 5 links to well-known Hymns and Spiritual Songs. Try to match up the theme of each song to the following 5 Bible verses: (1) Numbers 6:24-26, (2) Psalm 98:4, (3) Luke 12:6-7, (4) John 6:37 and (5) John 20:14.
(a) https://www.youtube.com/watch?v=8mnC8zMiwaQ
(b) https://www.youtube.com/watch?v=0F1o8m-VGqQ
(c) https://www.youtube.com/watch?v=Nxn6tmVSljU
(d) https://www.youtube.com/watch?v=yuNFAB4mTn8
(e) https://www.youtube.com/watch?v=7CS5vKFSPtM
Answer: 1c, 2a, 3e, 4d, 5b
Last Week's Question: The 1st scripture in the Holy Bible is: "In the beginning, God created the heavens and the earth." What is the last verse in the Holy Bible?
Answer to last week's trivia: Just to be different, listed below is the final verse of the Holy Bible from 6 well known versions.
(ASV) The grace of the Lord Jesus be with the saints. Amen (ESV/NASB) The grace of the Lord Jesus be with all. Amen. KJV/NKJV) The grace of our Lord Jesus Christ be with you all. Amen. (NIV) The grace of the Lord Jesus be with God's people. Amen.
Scripture References: Revelation Chapter 22 verse 21.
If anyone has any difficulty with the trivia questions, or would like some help or hints or any comments, please email me (Dennis) at: safehaventrivia@outlook.com
This is our final week of trivia. Thank you for your interest.
Right Now Media Great Series of the Week
MATT CHANDLER
3 Sessions
Avg Session - 48 Min
MOST OF US SPEND OVER HALF OUR LIVES AT WORK
Whatever it is you fill the 9–5 with—planting crops, building cars, taking care of patients, teaching students, running a business—work is where we spend most of our waking hours.
We often forget to connect our faith to our work. We don't consider the reasons God may have us at our job. We don't think about the purpose and meaning we could bring to our work. We simply focus on how it makes us feel.
But what if we saw our work as an opportunity to worship?
In these three inspiring video Bible study sessions, you will discover your mission is in the marketplace. Around the conference table, around the water cooler, or around the cubicle, you have an opportunity to worship the God who created you.
Excellent Free E-book:
Rethinking Retirement
Finishing Life for the Glory of Christ
by John Piper
John Piper challenges fellow Baby Boomers to forgo the American Dream of retirement and live out their golden years with a far greater purpose in mind.
They say it's a person's reward for all those years of labor. "Turn in your time card and trade in your IRAs. Let travel plans and golf-course leisure lead the way." But is retirement really the ideal? Or is it a series of poor options that ignore a greater purpose — and will kill a person more quickly than old age?
John Piper responds: "Lord, spare me this curse!" And his resounding message is for anyone who believes there's far more to the golden years than accumulating comforts. It's for readers who long to finish better than they started, persevere for the right reasons (and without fear), experience true security, value what lies beyond their cravings, and live dangerously for the One who gave his life in his prime. With this brief book, Piper is sure to spur fellow Baby Boomers in their resolve to invest themselves in the sacrifices of love — and to grow old with godly zeal.
Our Daily Bread
The September-November 2022 Our Daily Bread small print devotionals are now available for pick up.
Large print devotionals are on hand for October-December 2022.
Stop by Safe Haven anytime during the day (Monday to Friday) to get a copy, or pick one up when you come for worship on Sunday.
Tabletalk Online & Print Devotional
Tabletalk is a monthly discipleship magazine written by today's leading theologians and pastors to help Christians grow in the knowledge of God. Daily devotionals make up over half of the content and typically exposit a book of the Bible or a specific topic over the course of the year. A third of the content is themed, dealing with a particular issue, and the rest consists of featured columns addressing a variety of issues ranging from theology to Christian living. The print version is digest-size, formatted to fit neatly into most Bibles and notebooks. Tabletalk, along with fresh online-exclusive content, is also available at TabletalkMagazine.com.
Safe Haven App & Digital Community
Safe Haven has a digital app and community called "Faithlife". On it you will find our directory, a calendar of events, a link for giving, sermons, announcements, bulletins, Faithlife TV, the ESV Bible, our COVID-19 Waiver form for services, and the ability to communicate between congregation members for prayer requests and keeping in touch. Just with Faithlife TV, it has free original documentaries, live streams, mobile education instruction, kids programming, Bible study tools, biography presentations, presentations on Christian living, dramas, group studies, information on health and wellness, historical presentations, information on marriage and parenting, movies, music, Our Daily Bread, programs on science and creation, sports, teens, travel and so much more.
On Faithlife you can have video chats like Zoom etc. and the good news is it doesn't have the cost or limitations of Zoom or other platforms. Also, by not using a secular platform we have less to worry about getting cancelled for being Christian. To use this feature, look on the left side of Faithlife platform and go to Group Chat. Then on the bottom right is a button that looks like a video camera. They can click on that and that creates a link that they can send to whoever they want to video chat with. https://support.faithlife.com/hc/en-us/articles/360040848532
Join for free by clicking here. You can also download the Faithlife App and have access to everything through the app. If you have any problems, contact us so we can help you get started.
We are a people who seek to honour the Lord Jesus Christ and share His great love.
Our address is: 82 Church St S, Ajax, ON L1S 6B3, Canada