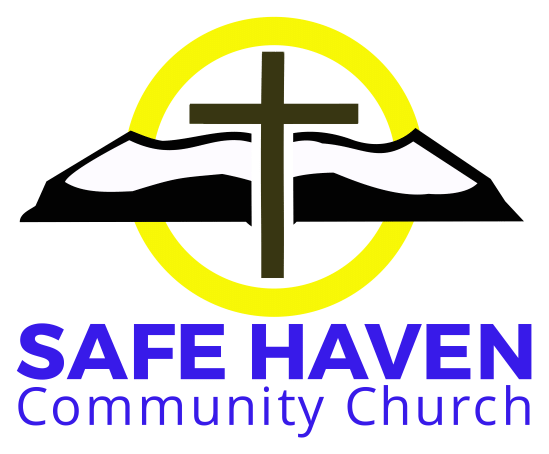 Newsletter for September 11th, 2022
This Sunday's Message from Alex Mitton
Newsletter Contents:
Devotional: New
Our Current Preaching Series: "Life in His Name"
Children & Youth Update
Financial Update
A Brief Building Update
Care Groups: Current
Wednesday Prayer & Bible Study: New series
Volunteer Opportunities: New Opportunities to serve.
Right Now Media Great Series of the Week: Updated recommended sample of free resources.
Excellent Free E-book: New
Free Devotionals: "Our Daily Bread" & "Tabletalk"
Safe Haven Digital App & Online Community: Our directory+
"U.S.E. Your Faith"
Romans 1:17 declares "For in it the righteousness of God is revealed from faith for faith, as it is written, "The righteous shall live by faith." (ESV). This verse contains a portion of Habakkuk 2:4, emphasizing that those who have been twice-born can live using the same faith that God granted us so that we could believe (Ephesians 2:8). Henry M. Morris suggested a helpful acronym of "U.S.E." that can help focus our thoughts.
U—Use what you have. Moses had only a rod when God called him to deliver the nation of Israel (Exodus 4:2-6). We should use the talent and equipment already in our possession, just like the widow of Zarephath, who gave her meager grain (1 Kings 17:10-16). Daniel used his secular position (Daniel 6:14-23), and Esther used her beauty and bravery (Esther 4:13-17) to accomplish His will.
S—Start doing it. Nothing happens unless we become involved. The priests of Israel participated in the miracle at Jordan when they obeyed and stepped in the river (Joshua 3:5-17). The widow did not reap the bounty until she followed Elisha's instructions and borrowed pots from her neighbors (2 Kings 4:1-7). After the miracle of the oil, she surely wished that she had not limited God's supply. The man who was born blind had to wash as instructed before he could see (John 9:1-7). And those at Lazarus' tomb had to open it before they could see him resurrected (John 11:39). God instructs, we obey, and He performs.
E—Expect it to happen. The centurion understood our Lord's authority when he asked Him to heal his servant (Matthew 8:5-13). The Syrophoenician woman insisted on being healed (Matthew 15:21-26), and the nobleman went home confident that his son had been saved (John 4:46-53).
Circumstances will vary, but God's "formula" does not.
Our Current Preaching Series
On that road near Damascus, Saul was marvelously and eternally transformed. Although temporarily blinded and all but speechless, during that experience he submitted his life to Christ. Becoming known as the Apostle Paul, he would later explain: "But if Christ is in you, although the body is dead because of sin, the Spirit is life because of righteousness. 11 If the Spirit of him who raised Jesus from the dead dwells in you, he who raised Christ Jesus from the dead will also give life to your mortal bodies through his Spirit who dwells in you." (Rom. 8:10-11). In Romans, Paul explains how belief in Christ brings an entirely different kind and quality of life—a holy life, a righteous life, an eternal life.
Series Outline: Part 3
1. Romans 3:25b-31. "The Cross". Sunday September 18th, 2022.
2. Romans 4:1-8. "Justified". Sunday September 25th, 2022.
3. Romans 4:9-17. "Saving Grace". Sunday October 16th, 2022.
4. Rom. 4:18-25. "Hoping Against Hope". Sunday Oct. 23rd, 2022.
5. Rom. 5:1-5a. "Unwavering Faith". Sunday November 6th, 2022.
6. Rom. 5:6-11. "The Security of Salvation". Sun. Nov. 13th, 2022.
Financial Update
Financial update for the MONTH of AUGUST 2022:
General Offering: $25,787 / Building Fund Offering: $5,100
Monthly Budget need: $29,040
YTD General Offering need: $246,820.
YTD General Offering: $186,992
YTD Building Fund Donations: $26,942
For the time being, we will be giving the financial update on a monthly basis, instead of a weekly basis. If you have any questions, please don't hesitate to ask.
A Brief Building Update
Our General Contractor, Ricardo, followed up this week with the representatives of the building division of the Town of Ajax to inquire about our building permit. A gentleman named Angelo was the previous building planner assigned to our project. The person who is now assigned to our project is still away on vacation. Arrangements are being made with crews for the excavation and the foundation process for the project. That is good news!
Based on the above, we should be pouring the foundation sometime in September and erecting the building in October. After that we will still need to put in the windows, doors, HVAC, platform, brickwork etc.
We are updating our budget to complete this, so please pray for how you can support this while we still need to support the ongoing ministry expenses. We are considering borrowing options as a last resort, however, if you have assets to lend that will help us complete the project, please talk to someone on the Finance Committee.
Care Groups: Physical & Virtual Options
Although some may not be ready for physical interaction with others, "Care Groups" are a wonderful way to have either physical or virtual options to interact with God's Word.
As a congregation, we desire a wholistic, intentional care for one another. In order to provide intimate, intentional regular care for one another, we have created several "Care Groups" for everyone to get involved in. The purpose of these groups will be to connect regularly and share together, pray together and study the Bible together. If you aren't yet part of a Care Group joining is easy. When people do, they wonder why they did not do so sooner. Let us not remain where we are, wander off the path, or head in the wrong direction. Let us be clear to follow the One who is the Way, the Truth and the Life, for no one gets to the Father, but by Him (John 14:6). Our goal is to have everyone be a part of a Care Group. Be a blessing and be blessed!
Mid-Week Video Series & Bible Study
How does an ancient tent in the wilderness of Sinai relate to our relationship with God? The description of the tabernacle, God's Old Testament dwelling place, spans sixteen chapters of the Bible. Yet many of us pass over this extended description without understanding its significance. In this series, Rev. Daniel R. Hyde encourages us to consider this "tent of meeting" (Ex. 27:21). By studying the particulars of this first tabernacle, we will better understand Jesus, the One who dwelt, or "tabernacled," among us (John 1:14).
Twelve, 23-Minute Messages:
An Introduction to the Tabernacle: Wed. July 27th, 2022.
A Tabernacle in the Wilderness: Wednesday August 3rd, 2022.
The Ark of the Covenant: Wednesday August 10th, 2022.
A Table with Bread: Wednesday August 17th, 2022.
A Lampstand of Gold: Wednesday August 24th, 2022.
An Altar of Bronze: Wednesday August 31st, 2022.
The Lord's Courtyard: Wednesday September 7th, 2022.
The Priesthood of the Lord: Wednesday September 14th, 2022.
The Benefits of the Priesthood: Wed. September 21st, 2022.
An Altar for Incense: Wednesday September 28th, 2022.
A Basin for Washing: Wednesday October 5th, 2022.
A New Beginning: Wednesday October 12th, 2022.
Tuesday Men's & Women's Bible Study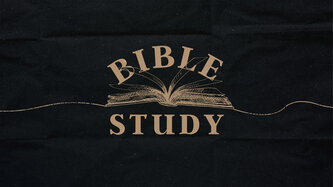 The Fall Men's & Women's Bible Studies for Tuesday mornings are scheduled to resume on Tuesday September 27th.
Stay tuned for updates on the study material.
Volunteer Opportunities
Progressing through the implementation of our building program, there are a lot of pieces needed to come together for us to move forward in the next phases of our ministry together. Everyone has something that God has equipped them to serve with. Our ability to serve one another and welcome guests to our ministry, depends on people willing to use their gifts and talents in the service of others. Please click the picture above or link below, and help make Safe Haven a place that truly ministers to the needs of our people and reaches out with Christ's love for others!
Right Now Media Great Series of the Week
Forensic Faith: J. WARNER WALLACE
8 Sessions. Avg Session - 12 Min
SESSION ONE
Why Do You Believe?
Many people are Christians in the same way they're a Californian or an American. They were born and raised in the church yet are unable to answer any pressing questions people might ask about Christianity. Today's culture is increasingly skeptical so we must have answers that stand up to aggressive challenges. In this opening video, Cold-Case Detective J. Warner Wallace discusses the importance of "testing" the truths of Christianity, asking why people say they're Christians, and understanding the difference between experience and evidence when explaining what we base our belief on.
SESSION TWO
Distinctive Duty
Much as police officers are committed to their duty to serve and protect, Christians need to understand and accept their roles as servants and protectors of the Christian faith. Every day is a call to action, so we must decide whether our Christian identity is unimportant or critically important. Would you be able to build a solid, evidence-based case for your belief in Christ? What objective evidence for the truth of Christianity could you provide beyond your own subjective personal experience? What is the role of faith with evidence?
SESSION THREE
Targeted Training
Training in law enforcement is essential because officers deploy regularly. With the increased aggressiveness of secular culture, Christian culture is more vulnerable than ever before and we're losing the next generation. To best articulate and defend our beliefs, it's time for us to rethink our approach—to stop teaching and instead start training. In this video, the benefits of preparation and training, over merely absorbing information, are explored. What does T.R.A.I.N. stand for?
SESSION FOUR
Thinking about Evidence and Learning to Take Notes
Similar to cold-case investigations (events in the distant past), the truth claims of Christianity can be bolstered by applying solid investigative techniques. In this video, Cold-Case Detective Wallace examines Christian case making on the basis of the available evidence, studying the "casebook" from cover to cover, extraordinary claims and ordinary evidence, and taking notes to analyze data. What is a forensic faith? How can you develop your faith?
SESSION FIVE
Organizing the Evidence and Adding to the Case
When building a case through examining evidence, a written summary (or list), can become a powerful tool when the pieces are considered collectively. The same process of organizing gathered evidence can be used to build a cumulative case for the claims of Christianity. The amount of evidence available to us might seem overwhelming, so where do we begin the process of summarizing and organizing it? What external sources will corroborate the evidence we've collected?
SESSION SIX
Select Your "Jurors" Insightfully
When presenting a court case, no matter how well you research your case and how convincingly you communicate the argument, it's wise to consider who your intended audience will be. It's also true for those who hope to present the case for Christianity to friends, family, and others. What are the ways to make success more likely when presenting the case for Christ? What part does our attitude play? How do we know where to invest our case-making efforts?
SESSION SEVEN
Instruct Your "Jury" Evidentially
Similar to jury instructions regarding evidence during closing arguments, people who hear the case for Christianity also benefit from evidential instruction. There are rules of evidence that also apply in Christian case making. What are these rule of evidence, and how can they assist with building a cumulative case for the truth claims of Christianity? What is the difference between direct and indirect evidence, and which one is best?
SESSION EIGHT
Present Your Case with Confidence
For many people, public speaking is a challenge, but we all are eager to do our best and present our Christian cases with confidence, clarity, and conviction. In this final video, Cold-Case Detective Wallace discusses how to make an opening statement with enthusiasm, keep your audience engaged, prepare and practice, make good on your promises, make your presentation accessible, and close your argument with confidence. Are you ready and prepared to present a case for your Christian beliefs?
Excellent Free E-book:
BY JOHN BUNYAN
Edited by George Offor.
A discourse touching the law and grace; the nature of the one, and the nature of the other; showing what they are, as they are the two covenants; and likewise, who they be, and what their conditions are, that be under either of these Two Covenants: Wherein, for the better understanding of the reader, there are several questions answered touching the law and grace, very easy to be read, and as easy to be understood, by those that are the sons of wisdom, the children of the second covenant.
"For the law made nothing perfect, but the bringing in of a better hope did; by the which we draw nigh unto God" (Heb 7:19).
"Therefore we conclude that a man is justified by faith without the deeds of the law" (Rom 3:28).
"To him [therefore] that worketh not, but believeth on Him that justifieth the ungodly, his faith is counted for righteousness" (Rom 4:5).
Pastor Shane Lems said of this work, In 1659 John Bunyan wrote a book called The Doctrine of the Law and Grace Unfolded. In this book Bunyan well explains the difference(s) between the covenant of works and the covenant of grace, between the law and the gospel. He explains how, in Adam, everyone by nature is in the covenant of works and he explains how the covenant of works shows up at Mt. Sinai. Bunyan also talks about the gospel – how God saves sinners in the covenant of grace. Bunyan said that in this book he hopes the reader will "find the two covenants [which all men are under, either the one or the other] discovered, and held forth in their natures, ends, bounds, together with the state and condition of them that are under the one, and of them that are under the other."
Our Daily Bread
The September-November 2022 Our Daily Bread small print devotionals are now available for pick up.
Large print devotionals are on hand for October-December 2022.
Stop by Safe Haven anytime during the day (Monday to Friday) to get a copy, or pick one up when you come for worship on Sunday.
Tabletalk Online & Print Devotional
Tabletalk is a monthly discipleship magazine written by today's leading theologians and pastors to help Christians grow in the knowledge of God. Daily devotionals make up over half of the content and typically exposit a book of the Bible or a specific topic over the course of the year. A third of the content is themed, dealing with a particular issue, and the rest consists of featured columns addressing a variety of issues ranging from theology to Christian living. The print version is digest-size, formatted to fit neatly into most Bibles and notebooks. Tabletalk, along with fresh online-exclusive content, is also available at TabletalkMagazine.com.
Safe Haven App & Digital Community
Safe Haven has a digital app and community called "Faithlife". On it you will find our directory, a calendar of events, a link for giving, sermons, announcements, bulletins, Faithlife TV, the ESV Bible, our COVID-19 Waiver form for services, and the ability to communicate between congregation members for prayer requests and keeping in touch. Just with Faithlife TV, it has free original documentaries, live streams, mobile education instruction, kids programming, Bible study tools, biography presentations, presentations on Christian living, dramas, group studies, information on health and wellness, historical presentations, information on marriage and parenting, movies, music, Our Daily Bread, programs on science and creation, sports, teens, travel and so much more.
On Faithlife you can have video chats like Zoom etc. and the good news is it doesn't have the cost or limitations of Zoom or other platforms. Also, by not using a secular platform we have less to worry about getting cancelled for being Christian. To use this feature, look on the left side of Faithlife platform and go to Group Chat. Then on the bottom right is a button that looks like a video camera. They can click on that and that creates a link that they can send to whoever they want to video chat with. https://support.faithlife.com/hc/en-us/articles/360040848532
Join for free by clicking here. You can also download the Faithlife App and have access to everything through the app. If you have any problems, contact us so we can help you get started.
We are a people who seek to honour the Lord Jesus Christ and share His great love.
Our address is: 82 Church St S, Ajax, ON L1S 6B3, Canada