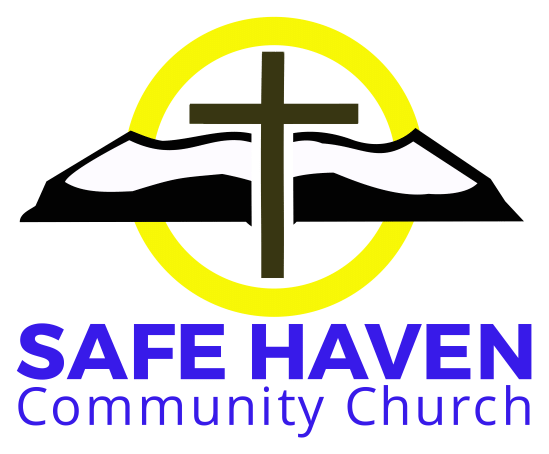 Newsletter for October 2nd, 2022
This Sunday's Message from Pastor Raymond Kaufman
Newsletter Contents:
Thank you Safe Haven
Our Current Preaching Series: "Life in His Name"
Children & Youth Update
Financial Update
Building Update: Updated timetable & costs.
Care Groups: Current
Men's Bible Study: Resuming Tuesday September 27th, 2022
Women's Bible Study: Resuming Tuesday September 27th, 2022
Wednesday Prayer & Bible Study: New series
Volunteer Opportunities: New Opportunities to serve.
Right Now Media Great Series of the Week: Updated recommended sample of free resources.
Excellent Free E-book: New
Free Devotionals: "Our Daily Bread" & "Tabletalk"
Safe Haven Digital App & Online Community: Our directory+
Thank you Safe Haven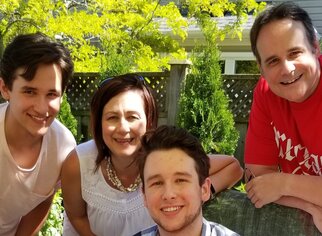 "For everything, there is a season, and a time for every purpose under heaven" (Eccl. 3:1)
Over the past four years, it has been a pleasure and an honour to minister to the people of Safe Haven. Being able to listen to your fears, celebrate your joys and answer your questions while worshipping God together has been a tremendous blessing for my family and me. A lot has changed for many this past year, and our family is no exception. Garret has started school in Windsor, Ethan has moved to Vaughan and although change isn't always wanted or easy, we are always most blessed by following the Lord's leading, no matter where it may lead.
After years of searching for a new property, enduring COVID, lockdowns and financial challenges, the time has come to conclude my ministry with you. There are many reasons why a Pastor leaves a church; however, they are all secondary to the one reason that should only matter. And that is through the leading of the Holy Spirit. Of course, it can be difficult to know what is truly the leading of the Spirit and what might actually be a secondary reason. That is why God calls us to test waters and step out in faith. So many things have transpired since the beginning of the year and this Spring I sensed this leading. I stepped out in faith to see what God would do and what He wanted me to do. God opened doors and made it clear that this was to be His will. It is not an easy decision as Lisa, Ethan, Garret and I have loved our time at Safe Haven. Our desire for Safe Haven is to see a healthy and growing congregation that will have a new permanent home. As a member of the family of God we are not just friends we are Family. That never changes.
The Apostle Paul shared with the Thessalonians in chapter 1: "2 We give thanks to God always for all of you, constantly mentioning you in our prayers, 3 remembering before our God and Father your work of faith and labor of love and steadfastness of hope in our Lord Jesus Christ. 4 For we know, brothers loved by God, that he has chosen you, 5 because our gospel came to you not only in word, but also in power and in the Holy Spirit and with full conviction" (ESV). Through discussions with the elders, I will continue to minister to you with my final Sunday being November 20th.
It has been a privilege to be your Pastor and I thank God for the opportunity. I will continue to pray for you all and know that God has something special in store for Safe Haven. May you finish the building project and find a new man to minister with you. May God bless you and may God bless the ministry of Safe Haven.
Your servant in Christ;
Pastor Matthew Kratz
Our Current Preaching Series
On that road near Damascus, Saul was marvelously and eternally transformed. Although temporarily blinded and all but speechless, during that experience he submitted his life to Christ. Becoming known as the Apostle Paul, he would later explain: "But if Christ is in you, although the body is dead because of sin, the Spirit is life because of righteousness. 11 If the Spirit of him who raised Jesus from the dead dwells in you, he who raised Christ Jesus from the dead will also give life to your mortal bodies through his Spirit who dwells in you." (Rom. 8:10-11). In Romans, Paul explains how belief in Christ brings an entirely different kind and quality of life—a holy life, a righteous life, an eternal life.
Series Outline: Part 3
1. Romans 3:25b-31. "The Cross". Sunday September 18th, 2022.
2. Romans 4:1-8. "Justified". Sunday September 25th, 2022.
3. Romans 4:9-17. "Saving Grace". Sunday October 16th, 2022.
4. Rom. 4:18-25. "Hoping Against Hope". Sunday Oct. 23rd, 2022.
5. Rom. 5:1-5a. "Unwavering Faith". Sunday November 6th, 2022.
6. Rom. 5:6-11. "The Security of Salvation". Sun. Nov. 13th, 2022.
Financial Update
Financial update for the MONTH of SEPTEMBER 2022:
General Offering: $15,995 / Building Fund Offering: $5,546
Monthly Budget need: $29,040
YTD General Offering need: $275,860.
YTD General Offering: $202,987
YTD Building Fund Donations: $32,488
As you can see our General Offering was down considerably over previous months, and we were not even close to making budget. Please prayerfully consider your tithes and offerings to Safe Haven as we strive to continue to do the Lord's work here in our own community and abroad.
Building Update
Here are the remaining costs:
Permits - development fees and building permits $76,720
-Some of these costs have been paid and development fees can be paid over time
Dumpster $5,000
General Contractor $30,000
-This is an estimate based on a percentage of the total done by trades so the amt can change
Blinds and drapes $5,000
Excavation, foundation and site concrete $140,000
-This is an estimate
Platform $25,000
Doors & hardware $11,500
Windows $23,500
Flooring $10,000
Steeple $5,500
HVAC $60,000
-Depending on the type of system we choose, this amount could be lower
New bathroom, plumbing etc. $41,500
-We need to comply with the Town code
Electrical $40,000
Masonry - front stone and skirt around the north side. We are unclear how much this will be based on the type of material we use etc.
Electronic sign $5,000
Labour $60,000
-An estimate that hopefully will be lower if possible
Total estimate needed to finish $538,720
Rough amount in our Building Fund $235,000
Final amount needed to finish the building $303,720
We are updating our budget to reflect this, so please pray for how you can support this while we still need to support the ongoing ministry expenses. We are considering borrowing options as a last resort, however, if you have assets to lend that will help us complete the project, please talk to someone on the Finance Committee.
Care Groups: Physical & Virtual Options
Although some may not be ready for physical interaction with others, "Care Groups" are a wonderful way to have either physical or virtual options to interact with God's Word.
As a congregation, we desire a wholistic, intentional care for one another. In order to provide intimate, intentional regular care for one another, we have created several "Care Groups" for everyone to get involved in. The purpose of these groups will be to connect regularly and share together, pray together and study the Bible together. If you aren't yet part of a Care Group joining is easy. When people do, they wonder why they did not do so sooner. Let us not remain where we are, wander off the path, or head in the wrong direction. Let us be clear to follow the One who is the Way, the Truth and the Life, for no one gets to the Father, but by Him (John 14:6). Our goal is to have everyone be a part of a Care Group. Be a blessing and be blessed!
Men's Bible Study: Resuming Tuesday September 27th, 2022
Unshakable Hope by MAX LUCADO
In a trembling, unsteady world, learn to gain stability, find peace, and trust in God.
This 12-session video Bible study will help you, your group, and your church stand on the definitive declarations of our mighty and loving God who governs the world according to his great and precious promises.
This world has a tremble to it. There are things that seem unsteady in this life. But when we belong to God, it allows us to filter our problems through the promises of God. We choose to be people of the promise, we choose to build our lives on the promises of God, not the circumstances of life.
The stories of the men and women in Scripture were different, but the theme was the same: they were People of the Promise. Because of God's promises, Noah built an ark on dry land, Joshua claimed the Promised Land, David became king, Peter preached the first sermon, and John caught a glimpse of the future. Like them, we can also build our lives on God's promises, and trust him to keep them.
Sessions include:
You Are Stamped with God's Image
God Will Win the Victory
You Are an Heir of God
Your Prayers Have Power
God Gives Grace to the Humble
God Gets You
Jesus Is Praying for You
Death Has Been Defeated
Joy Is Coming Soon
You Will Have Power
There Is No Condemnation in Christ
Justice Will Prevail
Tuesday mornings beginning September 27th, at 9:30 am
For More Information:
Women's Bible Study: Resuming Tuesday September 27th, 2022.
The early Jewish believers had come from a background of legalism and works. When God came to earth in human flesh as the New Covenant, these believers discovered the freedom they could have in Jesus and the relationship they could enjoy with Him. Yet in the midst of persecution and rejection, they were often tempted to hold on to the former symbols, rituals, and traditions grounded in the requirements of the Old Covenant. The unknown author of Hebrews sought to address this problem by contrasting the Old and New Covenants, brilliantly showing that Christ is higher than any Old Testament character, priest, ritual, or sacrifice. Because of Jesus' life, death, and resurrection, He is the perfect sacrifice and our own High Priest. And He has given all believers unfettered access to God! The MacArthur Bible Studies provide intriguing examinations of the whole of Scripture. Each guide incorporates extensive commentary, detailed observations on overriding themes, and probing questions to help you study the Word of God with guidance from John MacArthur.
12 Week Study:
1: Christ: Better than the Angels: Hebrews 1:1–2:18. Tue. Feb. 1/22.
2: Christ: Better than Moses: Hebrews 3:1–19. Tue. Feb. 8/22.
3: A Better Rest: Hebrews 4:1–13. Tue. Feb. 15/22.
4: Our Great High priest: Hebrews 4:14–5:10. Tue. Feb. 22/22.
5: Full Commitment to Christ: Hebrews 5:11–6:20. Tue. March 1/22.
6: Christ and Melchizedek: Hebrews 7:1–28. Tue. March 8/22.
7: A Better Covenant: Hebrews 8:1–13. Tue. March 15th/22.
8: A Better Sanctuary: Hebrews 9:1–14. Tue Sept. 27/22.
9: A Better Sacrifice: Hebrews 9:15–10:18. Tue. Oct. 4/22.
10: All about Faith: Hebrews 10:19–11:40. Tue. Oct. 11/22
11: Perseverance: Hebrews 12:1–29. Tue. Oct. 18/22
12: Christian Behavior: Hebrews 13:1–25. Tue Oct. 25/22.
All ladies are warmly invited and welcome to join us for our continuing study on the book of Hebrews. We are currently studying Hebrews 8:1-13 and Jeremiah 31:31-34 and picking up on Page 64 (Question #4) of John MacArthur's - HEBREWS: Perfect Sacrifice, Perfect Priest
Tuesday mornings at 9:30 am
At Safe Haven Community Church
82 Church St. S. Ajax, On.
For More Information: Janet Hill
Mid-Week Video Series & Bible Study
How does an ancient tent in the wilderness of Sinai relate to our relationship with God? The description of the tabernacle, God's Old Testament dwelling place, spans sixteen chapters of the Bible. Yet many of us pass over this extended description without understanding its significance. In this series, Rev. Daniel R. Hyde encourages us to consider this "tent of meeting" (Ex. 27:21). By studying the particulars of this first tabernacle, we will better understand Jesus, the One who dwelt, or "tabernacled," among us (John 1:14).
Twelve, 23-Minute Messages:
An Introduction to the Tabernacle: Wed. July 27th, 2022.
A Tabernacle in the Wilderness: Wednesday August 3rd, 2022.
The Ark of the Covenant: Wednesday August 10th, 2022.
A Table with Bread: Wednesday August 17th, 2022.
A Lampstand of Gold: Wednesday August 24th, 2022.
An Altar of Bronze: Wednesday August 31st, 2022.
The Lord's Courtyard: Wednesday September 7th, 2022.
The Priesthood of the Lord: Wednesday September 14th, 2022.
The Benefits of the Priesthood: Wed. September 21st, 2022.
An Altar for Incense: Wednesday September 28th, 2022.
A Basin for Washing: Wednesday October 5th, 2022.
A New Beginning: Wednesday October 12th, 2022.
Volunteer Opportunities
Progressing through the implementation of our building program, there are a lot of pieces needed to come together for us to move forward in the next phases of our ministry together. Everyone has something that God has equipped them to serve with. Our ability to serve one another and welcome guests to our ministry, depends on people willing to use their gifts and talents in the service of others. Please click the picture above or link below, and help make Safe Haven a place that truly ministers to the needs of our people and reaches out with Christ's love for others!
Right Now Media Great Series of the Week
8 Sessions
Avg Session - 4 Min
Building a church community can be a difficult task. Building a sustainable church community is even more difficult. Join Dr. Henry Cloud as he will explain what it takes to build a church community by providing you with the tools to succeed.
Free eBook
Future Grace
The Purifying Power of the Promises of God
by John Piper
In Future Grace, John Piper helps readers discover the key to overcoming sin and living a life that honors God. Many men and women attempt to walk upright out of gratitude for what Christ did in the past, but Piper encourages believers to look ahead to the grace God provides for us on a day-by-day, moment-by-moment basis — putting faith into action by laying hold of God's promises for the challenges we face.
No one sins out of duty. We sin because we want to. Sin promises happiness, and we buy the lie. So how can the root of sin be severed in our lives? The penalty of sin must be paid by the righteous blood of Christ. And the power of sin must be broken by banking on the promises of Christ.
John Piper's meditations are rooted in rock-solid biblical reflection. Chapter by chapter — one for each day of the month — he reveals how, by cherishing the promises of God, you can break the power of anxiety, despondency, covetousness, lust, bitterness, impatience, pride, misplaced shame, and more.
Our Daily Bread
The September-November 2022 Our Daily Bread small print devotionals are now available for pick up.
Large print devotionals are on hand for October-December 2022.
Stop by Safe Haven anytime during the day (Monday to Friday) to get a copy, or pick one up when you come for worship on Sunday.
Tabletalk Online & Print Devotional
Tabletalk is a monthly discipleship magazine written by today's leading theologians and pastors to help Christians grow in the knowledge of God. Daily devotionals make up over half of the content and typically exposit a book of the Bible or a specific topic over the course of the year. A third of the content is themed, dealing with a particular issue, and the rest consists of featured columns addressing a variety of issues ranging from theology to Christian living. The print version is digest-size, formatted to fit neatly into most Bibles and notebooks. Tabletalk, along with fresh online-exclusive content, is also available at TabletalkMagazine.com.
Safe Haven App & Digital Community
Safe Haven has a digital app and community called "Faithlife". On it you will find our directory, a calendar of events, a link for giving, sermons, announcements, bulletins, Faithlife TV, the ESV Bible, our COVID-19 Waiver form for services, and the ability to communicate between congregation members for prayer requests and keeping in touch. Just with Faithlife TV, it has free original documentaries, live streams, mobile education instruction, kids programming, Bible study tools, biography presentations, presentations on Christian living, dramas, group studies, information on health and wellness, historical presentations, information on marriage and parenting, movies, music, Our Daily Bread, programs on science and creation, sports, teens, travel and so much more.
On Faithlife you can have video chats like Zoom etc. and the good news is it doesn't have the cost or limitations of Zoom or other platforms. Also, by not using a secular platform we have less to worry about getting cancelled for being Christian. To use this feature, look on the left side of Faithlife platform and go to Group Chat. Then on the bottom right is a button that looks like a video camera. They can click on that and that creates a link that they can send to whoever they want to video chat with. https://support.faithlife.com/hc/en-us/articles/360040848532
Join for free by clicking here. You can also download the Faithlife App and have access to everything through the app. If you have any problems, contact us so we can help you get started.
We are a people who seek to honour the Lord Jesus Christ and share His great love.
Our address is: 82 Church St S, Ajax, ON L1S 6B3, Canada