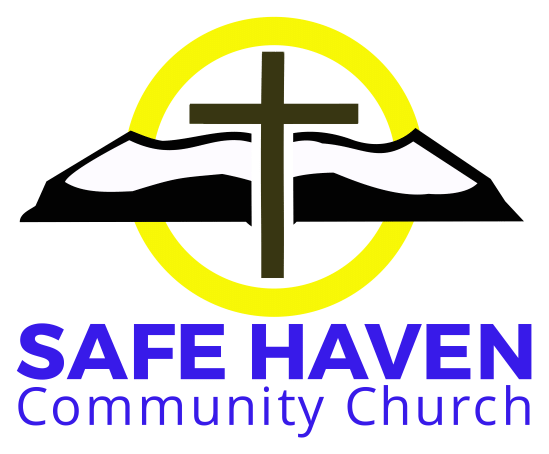 Newsletter for November 27th, 2022
Sunday Sermon: "Blessed, Broken, Given, Multiplied" Isaiah 9:2
From Pastor Chris Platteel
Looking forward to bringing the Advent messages for the coming weeks, I ask for your prayers as I prepare for these - that the Lord may speak freely and graciously through my thoughts and words.
I am thrilled to have our online congregation invited to participate in the Lord's Supper on November 27th, the first Sunday in Advent, and anticipate God's rich blessings as we celebrate together. If you are able to join via the internet, just prepare for the Communion Celebration by having a cracker or a piece of bread with some juice ready, as we begin our worship.
The focus on the Advent Themes and Candle-Lighting will be on Mary, Joseph, the Shepherds and the Wise Men for the four Sundays: November 27th, December 4th, 11th and 18th. Thank you to those willing to participate in the Advent Readings and Candle-Lighting for these services.
I was keen on noticing that at least 3 of the 4 stained-glass windows where we worship, reflect these same themes.
That is God's doing.
By God's grace, Chris and Henny Platteel
Communion
This Sunday November 27th, we will be celebrating the Lord's Supper. We will be LIVE STREAMING our Advent Service followed by Communion for our online viewers. All are welcome to participate. As mentioned in Pastor Platteel's message, if you are taking part at home, please have a cracker or piece of bread and some juice ready.
The Meaning of Communion
The words and actions of Jesus at the Lord's Supper include that of blessing and giving thanks. These two are used interchangeably – eulogeo and eucharisteo (from these we get the English words, eulogy and Eucharist). They both point to Thanksgiving. At the centre of eucharisteo is the word charis = Grace (giving good grace), and at the root of the word charis is the concept of chara = Joy. The body of Christ to be broken and given yields Joy. Not a shallow feeling of happiness, but a deep experience and awareness of being the Beloved of God, being held in God's hands and purpose, and being filled and empowered by the Holy Spirit.
"Do this in remembrance of me" actually means continue to do this in remembrance of me. The Greek word remembrance is translated anamnesis. The Lord's Supper is not just a recollection or a trivial, symbolic practice. It is a re-living, a participation in the sacrifice Jesus made to set us free and give us life – eternal life.
1 Cor.11:26 - "For as often as you eat this bread and drink the cup, you proclaim the Lord's death until He comes."
As we celebrate Communion, we declare ourselves to be followers of Jesus, identifying ourselves as blessed, broken, giving and providing healing, comfort, and light.
So, we do not participate lightly, but genuinely and earnestly, aware of our responsibility toward one another and to the world.
Christmas Service
We are pleased to announce that Friday December 23rd will be SHCC's Christmas Service and Celebration of our Lord Jesus Christ's Birth. One of the holiest days for Christians worldwide! Please join us at the St.Francis Centre and bring your friends and relatives, all are welcome! Stay tuned for the time of the service.
Birthdays
Week of November 27th -December 3rd, 2022
November 28th - Venus Cachuela
November 28th - Lyneth Henry
If you would like to have your name represented in our birthday announcements or if you do not want your name shown, please contact Sid at sid.snider@outlook.com. we do not need the year you were born.


Fundraising
There is a Coin Bottle as you enter the St. Francis Centre that bears the sign, "Your Spare Coins Can Be the Change for Safe Haven". If you have any spare change (coins or paper) that is burning a hole in your pocket or purse, we would be glad relieve your burden! The proceeds from the fundraiser will be used to offset our expenses. To date we have received a total of $274.35. Thank you Safe Haven for your generosity!
We may have received some of your keepsakes that were deposited in the bottles. If you are missing a Dutch 10 cent piece, an oval religious medallion or even a U.S. penny you may contact myself (Sid) and I will arrange for their return.
Christmas Bazaar November 26th
The bazaar is tomorrow!
Join us on Saturday November 26th, for our first ever Christmas Bazaar! There will be a bake sale, Christmas crafts, refreshments, gently used books, clothing, toys for the kids and other treasures/pictures. If you have any items you would like to donate for this sale, please bring them this Sunday Nov. 20th to 82 Church St., or any weekday next week from 9:30am-3:30pm, except Thursday.
A lot of amazing volunteers have been working really hard at organizing, arranging and pricing all the beautiful items we have received. Please spread the word, hand out flyers, and pray for this huge undertaking to help raise money for our beloved Safe Haven, so we can continue the Lord's work here in our community.


Neighbourhood Activities
Many of our neighbouring churches and art studios are providing Christmas videos and plays. The following are just a few:
Many have travelled to Lancaster PA to see live productions -
Sight and Sound Theatres are providing one such production at
www.iheardthebellsmovie.com
Amberlea Presbyterian Church 1820 Whites Road will have a live Nativity on Saturday December 3, 2022. Go back in time and experience the 1st Christmas (spread the word).
Calvary Baptist is sharing a production at www.calvary.on.ca/event/9594909-2022-12-09-jingle-in-the-city-a-1940s-christmas/
Children & Youth Update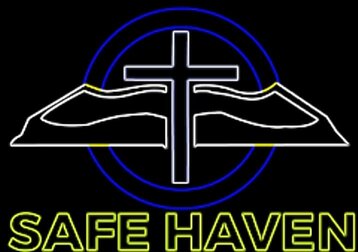 Youth & Sunday School:
YOUTH
Last Sunday we witnessed just how strong our youth are in service to our Lord! Under the guidance of our Youth Leader, they prepared and performed an entire service. All were informed by their message, and entertained by the entire presentation.
Well Done Youth!
We will be meeting again this Friday at 7:00pm at 82 Church Street.
SUNDAY SCHOOL
We look forward to our lesson time happening this Sunday, and
I encourage you to continue to participate in our Sunday School! This winter season we are prepping for Christmas projects. Stay tuned for upcoming surprises!
Alex Mitton
Financial Update
Financial Update for November 20th:
General Offering: $6,286.51 / Building Fund Offering: $165
Weekly Budget need: $7,260 / YTD General Offering need: $333,940
YTD General Offering: $248,203
YTD Building Fund Donations: $37,129
Building Update
There are no changes to the budget for the new building. We are continuing to work hard with the Town of Ajax, together with our General Contractor to secure the necessary permits. There are still several hurdles we need to satisfy before receiving any permits. Please continue to pray for approval of permits and for those Safe Haven volunteers working on your behalf.
Total estimate needed to finish: $538,720
Rough amount in our Building Fund: $235,000
Final amount needed to finish the building: $303,720
We are updating our budget to reflect this, so please pray for how you can support this while we still need to support the ongoing ministry expenses. We are considering borrowing options as a last resort, however, if you have assets to lend that will help us complete the project, please talk to someone on the Finance Committee.
Doug Hill
Care Groups: Physical & Virtual Options
Although some may not be ready for physical interaction with others, "Care Groups" are a wonderful way to have either physical or virtual options to interact with God's Word.
As a congregation, we desire a wholistic, intentional care for one another. In order to provide intimate, intentional regular care for one another, we have created several "Care Groups" for everyone to get involved in. The purpose of these groups will be to connect regularly and share together, pray together and study the Bible together. If you aren't yet part of a Care Group joining is easy. When people do, they wonder why they did not do so sooner. Let us not remain where we are, wander off the path, or head in the wrong direction. Let us be clear to follow the One who is the Way, the Truth and the Life, for no one gets to the Father, but by Him (John 14:6). Our goal is to have everyone be a part of a Care Group. Be a blessing and be blessed!
Men's Bible Study: Tuesdays at 9:30am
The Men's Bible Study has concluded for the year and will resume in the New Year.
Tuesday mornings at 9:30 am
For More Information:
Women's Bible Study: Tuesdays at 9:30am
The Women's Bible Study has concluded for the year and will resume in the New Year.
Tuesday mornings at 9:30 am
At Safe Haven Community Church
82 Church St. S. Ajax, On.
For More Information: Janet Hill
Mid-Week Video Series & Bible Study
While a new discussion leader is being chosen, the Wednesday Prayer and Bible Study time is temporarily on hold.
Volunteer Opportunities
Progressing through the implementation of our building program, there are a lot of pieces needed to come together for us to move forward in the next phases of our ministry together. Everyone has something that God has equipped them to serve with. Our ability to serve one another and welcome guests to our ministry, depends on people willing to use their gifts and talents in the service of others. Please click the picture above or link below, and help make Safe Haven a place that truly ministers to the needs of our people and reaches out with Christ's love for others!
Our Daily Bread
The NEW December 2022-February 2023 Our Daily Bread small print devotionals are now available for pick up.
Large print devotionals are on hand for October-December 2022.
Stop by Safe Haven anytime during the day (Monday to Friday) to get a copy, or pick one up when you come for worship on Sunday.
Tabletalk Online & Print Devotional
Tabletalk is a monthly discipleship magazine written by today's leading theologians and pastors to help Christians grow in the knowledge of God. Daily devotionals make up over half of the content and typically exposit a book of the Bible or a specific topic over the course of the year. A third of the content is themed, dealing with a particular issue, and the rest consists of featured columns addressing a variety of issues ranging from theology to Christian living. The print version is digest-size, formatted to fit neatly into most Bibles and notebooks. Tabletalk, along with fresh online-exclusive content, is also available at TabletalkMagazine.com.
Safe Haven App & Digital Community
Join for free by clicking here. You can also download the Faithlife App and have access to everything through the app. If you have any problems, contact us so we can help you get started.
Volunteers at your Service:
Elders:
Roy Smyth
Walter Vanderknokke (Treasurer)
Carlos Mejia
Building Committee:
Doug Hill
Roy Smyth
Edna Hayes
Maria Javor
Finance Committee:
Trevor Hayes
Walter Vanderknokke
Sandra Phillips
Social Committee:
Edna & Bert Hayes
Maria & Jozef Javor
Doreen & Trevor Hayes
Jennifer & Roy Smyth
Janet & Doug Hill
Missions:
Leona Slomka
Newsletter:
Sid Snider sid.snider@outlook.com
We are a people who seek to honour the Lord Jesus Christ and share His great love.
Our address is: 82 Church St S, Ajax, ON L1S 6B3, Canada