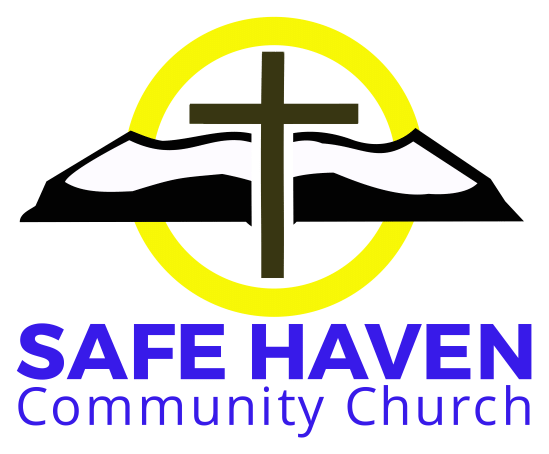 Newsletter for December 11th, 2022
Sunday Sermon: "Be Still, for the Glory of the Lord" Exodus 33:17-23; 34:5-8 & Luke 2:8-20
From Pastor Chris Platteel
God of the Unexpected
A Pastor colleague, Lou Lotz, caught my attention in a devotional on Wednesday from, "Words of Hope" (woh.org), that the Lord often does the unexpected. This comes out in the Advent adventures of Zechariah and Elizabeth, of Mary, Joseph, King Herod, the Shepherds, the Wise Men, Simeon and Anna. {Can you identify the unexpected happenings in their lives?}
Lou Lotz asks the question: "Where should we be looking for God in this season of Advent?" We tend to look for God in the familiar places - candlelight worship, beloved hymns, quiet times of prayer. But given Luke's birth narrative, aren't we equally likely to experience God's presence where we'd least expect to find it?"
Last week's sermon directs us to become more sensitive to the Lord speaking to us. This coming Sunday's sermon will encourage God's Presence in our lives. The Glory of the Lord, that is, His Presence, is always everywhere with us - Emmanuel. In this Advent season, Christmas celebrations, and throughout the New Year, let us look for God's gracious Presence - even in the unexpected events and unwanted happenings in our lives. The Lord is WITH us, Hallelujah! He is working with us to accomplish His good purpose in us, for us, and through us. (Romans 8:28)
His Word:
Matthew 17:5
"While he yet spake, behold, a bright cloud overshadowed them: and behold a voice out of the cloud, which said, this is my beloved Son, in whom I am well pleased: hear ye Him."
Although this reference pertains to the resurrection of Christ, it is also relevant about the man that was born at this time of year. Jesus is the Son of God. He was with God the Father in the beginning. He lives in perfect harmony and unity with God the Father and the Holy Spirit. The three are one with God in three persons. Jesus is the Word of God made flesh. As a human, He dwelt among us. Jesus was fully human and fully God, not half God and half human. God the Father, Son and Holy Spirit - the trinity is truly amazing.
Source King James Bible app. December 3rd night prayer.


Christmas Service:
We are pleased to announce that Friday December 23rd at 7:00pm will be SHCC's Christmas Service and Celebration of our Lord Jesus Christ's Birth. One of the holiest days for Christians worldwide! Please join us at the St. Francis Centre and bring your friends, neighbours and relatives, all are welcome!
Christmas Card Distribution:
Once again this year we are able to provide the sorting and distribution of Christmas cards for our church family! Just drop off your cards at 82 Church St. S. and pick up any cards addressed to you.
Christmas Office Hours:


Monday Dec 26th - Boxing Day CLOSED
Tuesday & Wednesday Dec. 27th and 28th - CLOSED
There will be NO SUNDAY MORNING Services on December 25th or January 1st.
The office will be OPEN on Thursday Dec. 29th from 9:30am to 3:30pm and Friday Dec. 30th from 9:30am to 12:30pm.
The office will reopen on Tuesday Jan. 3rd @ 9:30am and resume normal days and hours.
Any 2022 year-end donations can be dropped off at 82 Church St. S. inside and to the left of the door in the big white mailbox at any time.
Birthdays
Week of December 5th through 11th, 2022
December 11th - David Slomka
If you would like to have your name represented in our birthday announcements or if you do not want your name shown, please contact Sid at sid.snider@outlook.com. we do not need the year you were born.


Fundraising
"Your Spare Coins Can Be the Change for Safe Haven". If you have any spare change (coins or paper) that is burning a hole in your pocket or purse, we would be glad relieve your burden! The week of December 5th we received $38.50, and Year-to-date we have received $318.85!
Thank you to our faithful members and attendees who have certainly made a difference with this program.


Christmas Bazaar November 26th
A complete success!
The proceeds amounted to $3,500.00 which will be put to good use for the needs of Safe Haven Community Church expenses. Our volunteers finished counting the coins received, which will add another $405.00 PTL!
Wednesday Night Services
Beginning in the New Year we are returning back to our Wednesday evening services. It will be time for everyone to come together to pray and worship. This will be a time to pray together or on one's own, worship and meet the Lord and His Holy Spirit. Please join us on Wednesday evenings.


Neighbourhood Activities
Many of our neighbouring churches and art studios are providing Christmas videos and plays. Here are just a few:
Many have travelled to Lancaster PA to see live productions -
Sight and Sound Theatres are providing one such production at
www.iheardthebellsmovie.com
Calvary Baptist is sharing a production at www.calvary.on.ca/event/9594909-2022-12-09-jingle-in-the-city-a-1940s-christmas/
December 9th-11th
Children & Youth Update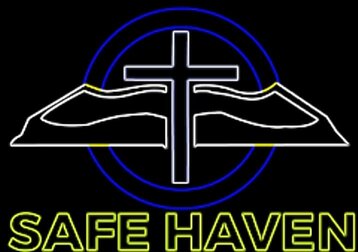 Youth & Sunday School:
Thank you to all for your practicing this last week! another practice as we get ready for our show on Friday.
YOUTH
Hello everyone! I hope your week is going well. Just remember that our party is TONIGHT (Friday Dec. 9th) at 7:00pm! A reminder to bring a gift for our Secret Santa, and we look forward to partaking in our other holiday festivities as well. Hope to see you all there!
SUNDAY SCHOOL
Please come out to Sunday School for the next few weeks as we prepare for what we will perform on December 23rd. It will be great!!
Alex Mitton
Financial Update
Financial Update for December 4th:
General Offering: $8,736.54 / Building Fund Offering: $20
Weekly Budget need: $7,260 / YTD General Offering need: $348,460
YTD General Offering: $264,925
YTD Building Fund Donations: $37,224
Building Update
There are no changes to the budget for the new building. We are continuing to work hard with the Town of Ajax, together with our General Contractor to secure the necessary permits. There are still many hurdles to overcome, yet with God and your prayers we can fulfill these obligations.
Total estimate needed to finish: $538,720
Building Fund balance: $231,269.54
Final amount needed to finish the building: $303,720
We are updating our budget to reflect this, so please pray for how you can support this while we still need to support the ongoing ministry expenses. We are considering borrowing options as a last resort, however, if you have assets to lend that will help us complete the project, please talk to someone on the Finance Committee.
Doug Hill
Care Groups: Physical & Virtual Options
Although some may not be ready for physical interaction with others, "Care Groups" are a wonderful way to have either physical or virtual options to interact with God's Word.
As a congregation, we desire a wholistic, intentional care for one another. In order to provide intimate, intentional regular care for one another, we have created several "Care Groups" for everyone to get involved in. The purpose of these groups will be to connect regularly and share together, pray together and study the Bible together. If you aren't yet part of a Care Group joining is easy. When people do, they wonder why they did not do so sooner. Let us not remain where we are, wander off the path, or head in the wrong direction. Let us be clear to follow the One who is the Way, the Truth and the Life, for no one gets to the Father, but by Him (John 14:6). Our goal is to have everyone be a part of a Care Group. Be a blessing and be blessed!
Volunteer Opportunities
Progressing through the implementation of our building program, there are a lot of pieces needed to come together for us to move forward in the next phases of our ministry together. Everyone has something that God has equipped them to serve with. Our ability to serve one another and welcome guests to our ministry, depends on people willing to use their gifts and talents in the service of others. Please click the picture above or link below, and help make Safe Haven a place that truly ministers to the needs of our people and reaches out with Christ's love for others!
Our Daily Bread
The NEW December 2022-February 2023 Our Daily Bread small print devotionals are now available for pick up.
The NEW large print devotionals are here for January-March 2023.
Stop by Safe Haven anytime during the day (Monday to Friday) to get a copy, or pick one up when you come for worship on Sunday.
Tabletalk Online & Print Devotional
Tabletalk is a monthly discipleship magazine written by today's leading theologians and pastors to help Christians grow in the knowledge of God. Daily devotionals make up over half of the content and typically exposit a book of the Bible or a specific topic over the course of the year. A third of the content is themed, dealing with a particular issue, and the rest consists of featured columns addressing a variety of issues ranging from theology to Christian living. The print version is digest-size, formatted to fit neatly into most Bibles and notebooks. Tabletalk, along with fresh online-exclusive content, is also available at TabletalkMagazine.com.
Safe Haven App & Digital Community
Join for free by clicking here. You can also download the Faithlife App and have access to everything through the app. If you have any problems, contact us so we can help you get started.
Volunteers at your Service:
Elders:
Roy Smyth
Walter Vanderknokke (Treasurer)
Carlos Mejia
Building Committee:
Doug Hill
Roy Smyth
Edna Hayes
Maria Javor
Finance Committee:
Trevor Hayes
Walter Vanderknokke
Sandra Phillips
Social Committee:
Edna & Bert Hayes
Maria & Jozef Javor
Doreen & Trevor Hayes
Jennifer & Roy Smyth
Janet & Doug Hill
Missions:
Leona Slomka
Newsletter:
Sid Snider (sid.snider@outlook.com)
We are a people who seek to honour the Lord Jesus Christ and share His great love.
Our address is: 82 Church St S, Ajax, ON L1S 6B3, Canada