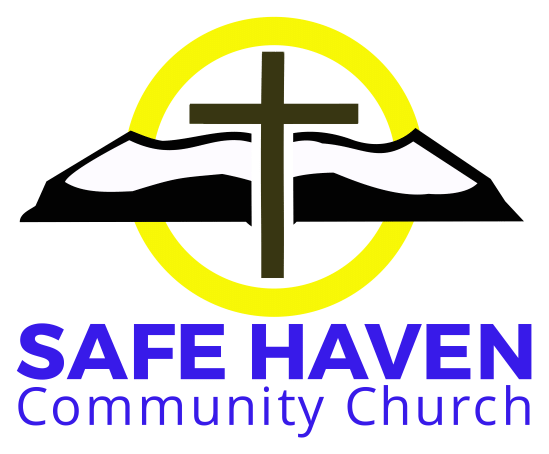 Newsletter for January 6th, 2023
Sunday Sermon presented by Alex Mitton: "Back to Basics"
A New Year 2023 Begins
Greetings Safe Haven Family:
Happy New Year Safe Haven! Another year gone and a new one just beginning. Lets pray that 2023 will be even better! All things are possible with our Lord and Saviour Jesus Christ.
Pastor Chris Platteel:
Dear Safe Haven family,
As we begin the New Year, let us commit ourselves to follow the Lord's leading - for then we can be sure that we will receive and pass on His blessings. His Light and Life is there for each of us, every morning anew. His Purpose and Power will set the pace and His Spirit will provide the direction.
To God be the glory and praise,
Grace and Joy to everyone,
Chris and Henny
PS: There is a free forum event that you may be interested in. Leadership Impact - a part of "Power to Change" ministries - is a network of Christian study groups started by Paul Henderson (star hockey player for the Leafs) that connects faith and leadership. The forum will be held o Friday January 20th between 7 - 8:30 am. Registration can be done through the following link...
htps://www.eventbrite.ca/e/mississaugageorgetown-virtual-leaderimpact-forum-with-paul-henderson-registration-484024579547
Building Update:
We are continuing to pursue the Building Permit that will allow us to begin erecting our new addition. You may be aware of a couple of issues we have in this endeavour; namely the fees being levied against us for the illegal removal of trees prior to our purchase of 82 Church St. At the time of purchase there were no liens on the property that would make us responsible for these fines. Additionally, we are also working on a letter regarding the tree that overhangs onto our backyard. We are working diligently with Ajax and our General Contractor Ricardo to get these resolved. Once done, we will be in a position to pay the deposit required and move forward. Please pray for Safe Haven in this matter.
Volunteers: (please read)
Safe Haven has been blessed over the years and especially last year, with a group of volunteers that put in countless hours in support of our church. The list of these volunteers is very long. I know that you are aware of who they are and without them we could not have accomplished all that has been done. On behalf of the Elders, we want to give a huge THANK YOU for all you do.


Year in Review:
This past year of 2022, Safe Haven experienced many changes, some for the good and some not the greatest. The following is a brief summary of some of the major happenings (in no particular order).
Our Youth & Children's Director, Alex Mitton, joined us in November 2021, so 2022 was his first full year with us and what an amazing & godly young man he is! He has accomplished much with our Sunday School program, as well as ministering to and guiding our Youth. He has blessed us many times with his preaching, and helped out in endless ways wherever and whenever he could!
Our very own Pastor Kratz resigned effective November 6th. We had been blessed with over 4 years of his teaching, guidance, grace and leadership. We wish him well at his new position with Ajax Alliance.
Pastor Chris Platteel and Henny joined us in November to help fill the void, and what servants of God he and his wife have been! They have become a blessing to all of us, and we look forward to more from them.
Music Team: Every Sunday we are blessed with this very integral part of our Service. Roy Smyth our lead musician, John Bije our faithful keyboard player, James (bass guitar) and Wayne (playing lead guitar) both joined us during the year. It is always a treat when Danica, our youth vocalist and pianist, leads the worship about once a month.
Frank, Carlos and Christy, our Ajax greeters at the front door of the St. Francis Centre. As well as the Safe Haven greeters who with smiles, hugs and love, distribute the day's service notes.
Several members have experienced challenges to their health and well being. Please continue to pray for God's healing power for those who struggle in this regard.
Sadly, several of our servants have joined our Lord in Heaven. Please continue to raise their families up in prayer.
Our Elders - Roy Smyth, Walter Vanderknokke and Carlos Mejia, some very dedicated servants of Safe Haven Community Church and their desire to ensure our Church remains well managed.
The Christmas Bazaar was a complete success! We raised approximately $4,000. Your contributions for this cause were much appreciated, and thanks to all the volunteers for all you did for this fundraiser.
We would be remiss if we did not thank and glorify God for His strength, guidance, grace and leadership in 2022. We are so thankful for His Son the Lord Jesus Christ, and His unending love for us. We are also incredibly thankful for the love and fellowship of our Safe Haven family.
Postage Stamps:
I was reminded this week of a fundraiser that has been going on for some time, but have forgotten its importance. Our very own Leona Slomka (Missions Deacon), has been collecting postage stamps for the Canadian Bible Society. If you could bring in your sent stamps with about a 1/4 inch border of paper surrounding the stamp, these will be given to this worthwhile charity. You can bring these to church and give them to Leona, or in her absence give them to Sid. During this holiday season, this is a perfect time to start collecting.
Birthdays:
Week of January 1st - January 8th, 2023
January 1st - Ivy Baker
January 7th - Arthur Armstrong
If you would like to have your name represented in our birthday announcements or if you do not want your name shown, please contact Sid at sid.snider@outlook.com. We do not need the year you were born.
Fundraising:
Our 'Making a Change for Safe Haven' coin collection at the Front and Side Doors continues to offset our expenses. This past week we received $87.40 resulting in a total collection of $400.25. This may not seem like much but it certainly makes a difference. We thank all who have contributed, and rest assured it does make a difference!


Wednesday Night Services:
Stay tuned for updates on our Wednesday evening prayer service.
The Lighter Side:
Church sign on a USA Faith Baptist Church:
When Life isn't a bed of roses; remember who wore the Thorns.
Note: Due to Christmas vacation our financial update will be in next weeks newsletter.
Children & Youth Update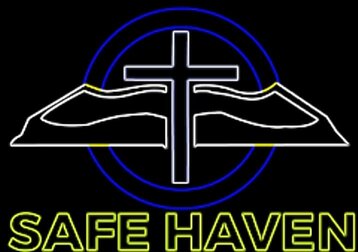 Youth & Sunday School:
YOUTH
Just a reminder that we return next week, on Friday the 13th at 7pm as per usual. Hope to see you all there and please read the message under Sunday School!
SUNDAY SCHOOL
Hello everyone! Welcome back after the holidays! As you are aware, we were not able to perform our play. We have scheduled a practice on Friday the 13th, and will perform it on Sunday January 15th!
Alex Mitton
Financial Update
Financial Update :
Due to the Christmas holidays, these numbers will be posted again starting next week. Thank you for your patience!
Building Update
There are no changes to the budget for the new building. We are continuing to work hard with the Town of Ajax, together with our General Contractor to secure the necessary permits. There are still many hurdles to overcome, yet with God and your prayers we can fulfill these obligations.
Total estimate needed to finish: $538,720
Building Fund balance: $231,359.54
Final amount needed to finish the building: $303,720
We are updating our budget to reflect this, so please pray for how you can support this while we still need to support the ongoing ministry expenses. We are considering borrowing options as a last resort, however, if you have assets to lend that will help us complete the project, please talk to someone on the Finance Committee.
Doug Hill
Care Groups: Physical & Virtual Options
Although some may not be ready for physical interaction with others, "Care Groups" are a wonderful way to have either physical or virtual options to interact with God's Word.
As a congregation, we desire a wholistic, intentional care for one another. In order to provide intimate, intentional regular care for one another, we have created several "Care Groups" for everyone to get involved in. The purpose of these groups will be to connect regularly and share together, pray together and study the Bible together. If you aren't yet part of a Care Group joining is easy. When people do, they wonder why they did not do so sooner. Let us not remain where we are, wander off the path, or head in the wrong direction. Let us be clear to follow the One who is the Way, the Truth and the Life, for no one gets to the Father, but by Him (John 14:6). Our goal is to have everyone be a part of a Care Group. Be a blessing and be blessed!
Volunteer Opportunities
Progressing through the implementation of our building program, there are a lot of pieces needed to come together for us to move forward in the next phases of our ministry together. Everyone has something that God has equipped them to serve with. Our ability to serve one another and welcome guests to our ministry, depends on people willing to use their gifts and talents in the service of others. Please click the picture above or link below, and help make Safe Haven a place that truly ministers to the needs of our people and reaches out with Christ's love for others!
Our Daily Bread
The December 2022-February 2023 Our Daily Bread small print devotionals are now available for pick up.
The NEW large print devotionals are here for January-March 2023.
Stop by Safe Haven anytime during the day (Monday to Wednesday & Fridays) to get a copy, or pick one up when you come for worship on Sunday.
Tabletalk Online & Print Devotional
Tabletalk is a monthly discipleship magazine written by today's leading theologians and pastors to help Christians grow in the knowledge of God. Daily devotionals make up over half of the content and typically exposit a book of the Bible or a specific topic over the course of the year. A third of the content is themed, dealing with a particular issue, and the rest consists of featured columns addressing a variety of issues ranging from theology to Christian living. The print version is digest-size, formatted to fit neatly into most Bibles and notebooks. Tabletalk, along with fresh online-exclusive content, is also available at TabletalkMagazine.com.
Safe Haven App & Digital Community
Join for free by clicking here. You can also download the Faithlife App and have access to everything through the app. If you have any problems, contact us so we can help you get started.
Volunteers at your Service:
Elders:
Roy Smyth
Walter Vanderknokke (Treasurer)
Carlos Mejia
Sid Snider
Building Committee:
Doug Hill
Roy Smyth
Edna Hayes
Maria Javor
Finance Committee:
Trevor Hayes
Walter Vanderknokke
Sandra Phillips
Social Committee:
Edna & Bert Hayes
Maria & Jozef Javor
Doreen & Trevor Hayes
Jennifer & Roy Smyth
Janet & Doug Hill
Missions:
Leona Slomka
Newsletter:
Sid Snider (sid.snider@outlook.com)
We are a people who seek to honour the Lord Jesus Christ and share His great love.
Our address is: 82 Church St S, Ajax, ON L1S 6B3, Canada