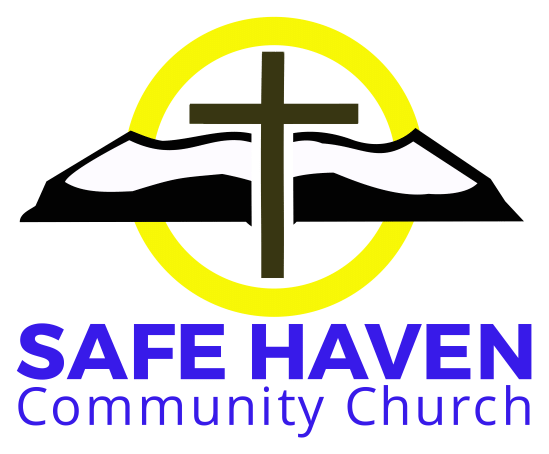 Newsletter for January 13th, 2023
Sunday Sermon by Pastor Chris Platteel: "Heaven Came Down" - The Word of God / Genesis 1:1-5; John 1:1-5, 10-14; John 15:1-5
From Pastor Chris Platteel:
Dear Safe Haven Family,
There are some Bible teachers that not only have great insight into the Scriptures, but also communicate effectively. One of these men in our lifetime is N. T. Wright. I have appreciated a number of his teachings and would recommend the devotional videos that are available for free. You can access the most recent - and former ones at: https://youtu.be/Ih_gQFgYrQA
I have found the Gospel of John a beautiful introduction to the faith and at the same time, a profoundly difficult message to translate effectively into English.
For this Sunday, January 15th, I would like to examine John's introduction to his gospel where he gives quite a different perspective on the Christmas story. Matthew and Luke relate the well-known accounts of Mary, Joseph and baby Jesus; with Shepherds, Wise Men, Simeon and Anna taking part in the events. John, however, does not even mention any of these, but gives us a look through the windows of heaven on the significance and splendour of God becoming Man.
So my first message will connect the opening words of the Old Testament with the opening Word of the New Testament, covering John 1:1-14. Then, in my next message (on January 29th), as the Lord leads me, I plan to open up the wondrous riches of God's character and blessing as related in John 1:14-18.
So, as a preparation I would suggest reading Chapter 1 in Genesis, and John 1:1-18 in a variety of translations.
In addition, I challenge you to ask yourself the question, "If the baby in Bethlehem was to be called "Jesus" at His birth, who was He prior to that and what was His name?"
May God bless our worship and the youth in their play, when we come together in person and on-line on Sunday.
Pastor Chris Platteel
PS: There is a free forum event that you may be interested in. Leadership Impact - a part of "Power to Change" ministries - is a network of Christian study groups started by Paul Henderson (star hockey player for the Leafs) that connects faith and leadership. The forum will be held on Friday January 20th between 7-8:30 am. Registration can be done through the following link...
htps://www.eventbrite.ca/e/mississaugageorgetown-virtual-leaderimpact-forum-with-paul-henderson-registration-484024579547
God's Word:
1 John 4:7
"Beloved, let us love one another: for love is of God; and every one that loveth is born of God, and knoweth God."
The clearest sign that someone truly loves God is that they love people. As Christians, we are called to be loving towards our brothers and sisters in Christ, because our bond is what strengthens our faith. We are also called to be loving towards people of the world, because it is our love that will be an example of God's love for them.
The King James app. January 4th, 2023
Postage Stamps:
Our very own Leona Slomka (Missions Deacon), has been collecting postage stamps for the Canadian Bible Society. If you could bring in your sent stamps with about a 1/4 inch border of paper surrounding the stamp, these will be given to this worthwhile charity. You can bring these to church and give them to Leona, or in her absence give them to Sid or drop them off at the church office at 82 Church St. in Ajax.
Birthdays:
Week of January 9th - January 16th, 2023
Sorry, there are no birthdays recorded for this week.
If you would like to have your name included in our birthday announcements or if you do not want your name shown, please contact Sid at sid.snider@outlook.com. We do not need the year you were born.
Fundraising:
Our 'Making a Change for Safe Haven' coin collection at the Front and Side Doors continues to offset our expenses. This past week we received $34.70 resulting in a total collection of $434.95 to date. This may not seem like much but it certainly makes a difference! We thank all who have contributed.
Wednesday Night Services:
Alex explained last Sunday that the Wednesday Night Services will continue with a slightly different format. These evenings will focus on Prayer & Praise, hosted by Alex and his partner Cami. The starting date will be soon, so stay tuned for further announcements.
The Lighter Side:
Who hates speeding tickets? Raise your right foot.
Reflection:
The devil saw me with my head down, and thought he won!
Until I said Amen.
Children & Youth Update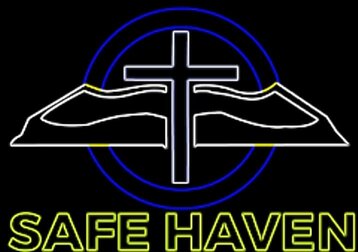 Youth & Sunday School:
YOUTH
WE ARE BACK!!!!! The return of weekly youth events is this week, and we will be meeting tonight, Friday, at 7pm. We will be practicing the skit, as well as playing some games and introducing our next study on hermeneutics. Also, the following week on January 20th, we will be going mini-putting with the youth group! Stay tuned for more info.
SUNDAY SCHOOL
A reminder that we are practicing our skit tonight, Friday at 7pm, and then performing it on Sunday. Plus, a gentle reminder to come out to our Sunday School on Sundays, which is led by our very awesome teachers!
Alex Mitton
Financial Update
Financial Update for December 31st, 2022:
General Offering: $8,411.30 / Building Fund Offering: $60
Weekly Budget need: $7,260 / YTD General Offering need: $377,500
YTD General Offering: $286,862
YTD Building Fund Donations: $37,634
Building Update
There are no changes to the budget for the new building. We are continuing to work hard with the Town of Ajax, together with our General Contractor to secure the necessary permits. There are still many hurdles to overcome, yet with God's help and your prayers we can fulfill these obligations.
Total estimate needed to finish: $538,720
Building Fund balance: $231,359.54
Final amount needed to finish the building: $303,720
We are updating our budget to reflect this, so please pray for how you can support this while we still need to support the ongoing ministry expenses. We are considering borrowing options as a last resort, however, if you have assets to lend that will help us complete the project, please talk to someone on the Finance Committee.
Doug Hill
Care Groups: Physical & Virtual Options
Although some may not be ready for physical interaction with others, "Care Groups" are a wonderful way to have either physical or virtual options to interact with God's Word.
As a congregation, we desire a wholistic, intentional care for one another. In order to provide intimate, intentional regular care for one another, we have created several "Care Groups" for everyone to get involved in. The purpose of these groups will be to connect regularly and share together, pray together and study the Bible together. If you aren't yet part of a Care Group joining is easy. When people do, they wonder why they did not do so sooner. Let us not remain where we are, wander off the path, or head in the wrong direction. Let us be clear to follow the One who is the Way, the Truth and the Life, for no one gets to the Father, but by Him (John 14:6). Our goal is to have everyone be a part of a Care Group. Be a blessing and be blessed!
Volunteer Opportunities
Progressing through the implementation of our building program, there are a lot of pieces needed to come together for us to move forward in the next phases of our ministry together. Everyone has something that God has equipped them to serve with. Our ability to serve one another and welcome guests to our ministry, depends on people willing to use their gifts and talents in the service of others. Please click the picture above or link below, and help make Safe Haven a place that truly ministers to the needs of our people and reaches out with Christ's love for others!
Our Daily Bread
The December 2022-February 2023 Our Daily Bread small print devotionals are now available for pick up.
The NEW large print devotionals are here for January-March 2023.
Stop by Safe Haven during the day from 9:30am-3:30pm (Monday to Wednesday & Fridays) to get a copy, or pick one up when you come for worship on Sunday.
Tabletalk Online & Print Devotional
Tabletalk is a monthly discipleship magazine written by today's leading theologians and pastors to help Christians grow in the knowledge of God. Daily devotionals make up over half of the content and typically exposit a book of the Bible or a specific topic over the course of the year. A third of the content is themed, dealing with a particular issue, and the rest consists of featured columns addressing a variety of issues ranging from theology to Christian living. The print version is digest-size, formatted to fit neatly into most Bibles and notebooks. Tabletalk, along with fresh online-exclusive content, is also available at TabletalkMagazine.com.
Safe Haven App & Digital Community
Join for free by clicking here. You can also download the Faithlife App and have access to everything through the app. If you have any problems, contact us so we can help you get started.
Volunteers at your Service:
Elders:
Roy Smyth
Walter Vanderknokke (Treasurer)
Carlos Mejia
Sid Snider
Building Committee:
Doug Hill
Roy Smyth
Edna Hayes
Maria Javor
Finance Committee:
Trevor Hayes
Walter Vanderknokke
Sandra Phillips
Social Committee:
Edna & Bert Hayes
Maria & Jozef Javor
Doreen & Trevor Hayes
Jennifer & Roy Smyth
Janet & Doug Hill
Missions:
Leona Slomka
Newsletter:
Sid Snider (sid.snider@outlook.com)
We are a people who seek to honour the Lord Jesus Christ and share His great love.
Our address is: 82 Church St S, Ajax, ON L1S 6B3, Canada