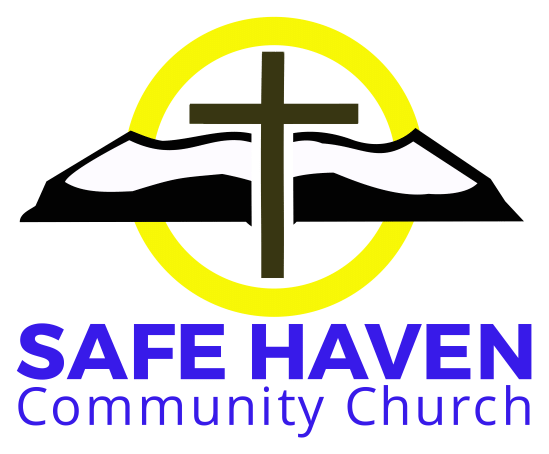 Newsletter for January 20th, 2023
Sunday Message by Doug Hill: "Then and Until" 2 Peter 1:16-21 / Matthew 24 & 25
From Pastor Chris Platteel:
Dear Safe Haven Family,
I want to thank you for your prayers for me this past weekend. I thank God He allowed me to complete my sermon on Sunday. My mind was just not functioning well. As the message unfolded I found it more and more difficult to follow the notes before me and by the time I came up again for the Benediction, I was unable to express it to completion. Your support to me was overwhelming. Thank You.
After returning home, I called Telehealth where the nurse urged me to go to the hospital ER. Expecting long waiting lines, we were surprised to find things very quiet at Centenary. Before long they were running various tests, including a CT scan. It took a couple of hours to get the results, but there were no indications of any brain damage or blockages. They followed up very quickly and just after we returned home we already received an appointment to a neurologist at the Stroke Clinic at the Birchmount hospital for the next day. It appears that I may of had a TIA (a temporary slowing of the blood flow to the speech part of my brain), but there was no apparent damage. Thanks be to our Faithful God! I will need some further tests next week and our family doctor has adjusted my blood pressure medication, but I will not be allowed to drive a vehicle for the next month. Henny will help out as Chauffeur.
Please continue to pray that I will not have any further episodes, that His Peace will calm our fears, and that I will be able to continue preaching at your worship services for the coming months.
To God be the glory!
Pastor Chris Platteel
________________________________________________________
God's Word:
Isaiah 43:25
"I, even I, am He that blotteth out thy transgressions for Mine own sake, and I will not remember thy sins."
Why does God choose to forgive us? Sometimes, it's mind boggling to consider. He is completely and perfectly holy, and we can never measure up. Yet, in Jesus, He imparts righteousness on us that we can never produce on our own. And He is glorified by each rescued soul, each transformed life, and each sin forgiven and forgotten. WHAT GOOD NEWS FOR US!
The King James app. January 18th, 2023 morning prayer
Sadness Hits Safe Haven and Canada


On Saturday January 14th, 2023 we learned of the passing of our beloved David C. Onley. As a congregation we mourn our loss not with despair, but knowing that he has joined our Father in His glorious realm above. In December, we lost Elizabeth Mattson.
Elsa Downie read a poem to us, and I find it is worth stating again (although it references Christmas, its meaning is very much appropriate).
My First Christmas in Heaven
I see the countless Christmas trees
around the world below
with tiny lights like Heaven's stars
reflecting on the snow
The sight is so spectacular,
Please wipe away the tear
for I am spending Christmas
with Jesus Christ this year
I hear the many Christmas songs
that people hold so dear
but the sounds of music can't compare
with the Christmas choir up here
I have no words to tell you
of the joy their voices bring
for it is beyond description
to hear the angels, sing
I know how much you miss me,
I see the pain inside your heart
for I am spending Christmas
with Jesus this year
I can't tell you of the splendour
or the peace here in this place
Can you just imagine Christmas?
with our Saviour face to face?
I'll ask Him to lift your spirit
as I tell Him of your love
So then pray for one another
as you lift your eyes above.
Please let your hearts be joyful
and let your spirit sing
for I am spending Christmas in Heaven
and I am walking with the King
Church Attendance
As church attendance numbers fade across the nation and online services become very convenient, it's important to remember why church attendance for you and your family matters so much.
You can't serve from your sofa. You can't have community of faith on your sofa. You can't experience the power of a room full of believers worshipping together on your sofa.
Christians aren't consumers. We are contributors. We don't watch. We engage. We give. We sacrifice. We encourage. We pray by laying hands on the hurting. We do life together.
The church needs you.
And you need the church.
Birthdays:
Week of January 16th - January22nd, 2023
January 20 - Elsa Downie
January 22 - Logan Vanderknokke
If you would like to have your name included in our birthday announcements or if you do not want your name shown, please contact Sid at sid.snider@outlook.com. We do not need the year you were born.
Fundraising:
The coin collection results will now be updated every 2 weeks.
Wednesday Night Services:
Alex explained last Sunday that the Wednesday Night Services will continue with a slightly different format. These evenings will focus on Prayer & Praise, hosted by Alex and his partner Cami. The starting date will be soon, so stay tuned for further announcements.
Reflection
I would rather stand with God and be judged by the world,
than be standing with the world and be judged by God!


Children & Youth Update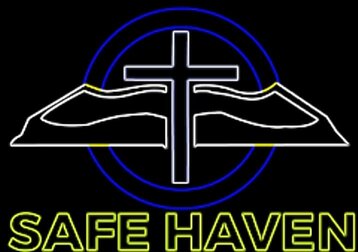 Youth & Sunday School:
YOUTH
Another amazing job on the play last Sunday by some true performers! Just a reminder that we are going to Mini Golf this week in Whitby on Friday at 7pm. It will cost about $7 each, please contact Alex for more details. Then we are heading over to Ron and Gwen Vanderknokke's for some social time. Hope to see you all there!
SUNDAY SCHOOL
Great Job Everyone!!!!! You guys killed it in the Christmas skit on Sunday. It was an awesome performance! Can't wait till next time. Hope to see all of you on Sunday for another day of Sunday School!
Alex Mitton
Financial Update
Financial Update for January 8th & 15th, 2023:
General Offering: $10,709.79 / Building Fund Offering: $250
Weekly Budget need: TBD / YTD General Offering need: TBD
YTD General Offering: $10,709.79
YTD Building Fund Donations: $250.00
Building Update
There are no changes to the budget for the new building. We are continuing to work hard with the Town of Ajax, together with our General Contractor to secure the necessary permits. There are still many hurdles to overcome, yet with God's help and your prayers we can fulfill these obligations.
Total estimate needed to finish: $538,720
Building Fund balance: $231,359.54
Final amount needed to finish the building: $303,720
We are updating our budget to reflect this, so please pray for how you can support this while we still need to support the ongoing ministry expenses. We are considering borrowing options as a last resort, however, if you have assets to lend that will help us complete the project, please talk to someone on the Finance Committee.
Doug Hill
Care Groups: Physical & Virtual Options
Although some may not be ready for physical interaction with others, "Care Groups" are a wonderful way to have either physical or virtual options to interact with God's Word.
As a congregation, we desire a wholistic, intentional care for one another. In order to provide intimate, intentional regular care for one another, we have created several "Care Groups" for everyone to get involved in. The purpose of these groups will be to connect regularly and share together, pray together and study the Bible together. If you aren't yet part of a Care Group joining is easy. When people do, they wonder why they did not do so sooner. Let us not remain where we are, wander off the path, or head in the wrong direction. Let us be clear to follow the One who is the Way, the Truth and the Life, for no one gets to the Father, but by Him (John 14:6). Our goal is to have everyone be a part of a Care Group. Be a blessing and be blessed!
Volunteer Opportunities
Progressing through the implementation of our building program, there are a lot of pieces needed to come together for us to move forward in the next phases of our ministry together. Everyone has something that God has equipped them to serve with. Our ability to serve one another and welcome guests to our ministry, depends on people willing to use their gifts and talents in the service of others. Please click the picture above or link below, and help make Safe Haven a place that truly ministers to the needs of our people and reaches out with Christ's love for others!
Our Daily Bread
The December 2022-February 2023 Our Daily Bread small print devotionals are now available for pick up.
The large print devotionals are here for January-March 2023.
Stop by Safe Haven during the day from 9:30am-3:30pm (Monday to Wednesday & Fridays) to get a copy, or pick one up when you come for worship on Sunday.
Tabletalk Online & Print Devotional
Tabletalk is a monthly discipleship magazine written by today's leading theologians and pastors to help Christians grow in the knowledge of God. Daily devotionals make up over half of the content and typically exposit a book of the Bible or a specific topic over the course of the year. A third of the content is themed, dealing with a particular issue, and the rest consists of featured columns addressing a variety of issues ranging from theology to Christian living. The print version is digest-size, formatted to fit neatly into most Bibles and notebooks. Tabletalk, along with fresh online-exclusive content, is also available at TabletalkMagazine.com.
Safe Haven App & Digital Community
Join for free by clicking here. You can also download the Faithlife App and have access to everything through the app. If you have any problems, contact us so we can help you get started.
Volunteers at your Service:
Elders:
Roy Smyth
Walter Vanderknokke (Treasurer)
Carlos Mejia
Sid Snider
Building Committee:
Doug Hill
Roy Smyth
Edna Hayes
Maria Javor
Finance Committee:
Trevor Hayes
Walter Vanderknokke
Sandra Phillips
Social Committee:
Edna & Bert Hayes
Maria & Jozef Javor
Doreen & Trevor Hayes
Jennifer & Roy Smyth
Janet & Doug Hill
Missions:
Leona Slomka
Newsletter:
Sid Snider (sid.snider@outlook.com)
We are a people who seek to honour the Lord Jesus Christ and share His great love.
Our address is: 82 Church St S, Ajax, ON L1S 6B3, Canada