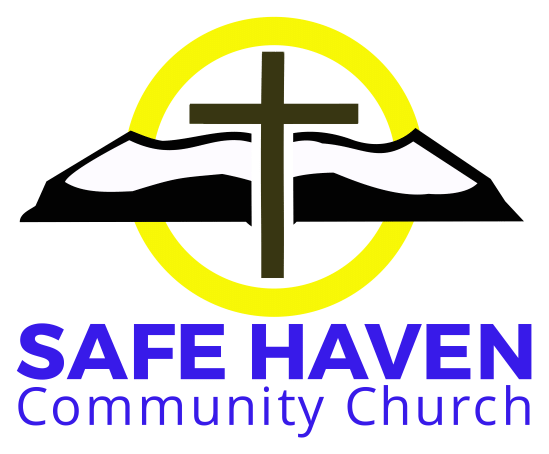 Newsletter for January 27th, 2023
Sunday Sermon by Pastor Chris Platteel: "Faithful One" - God's Character / Exodus 33:17-19; 34:5-10; John 1:10-14; John 15:8-12
From Pastor Chris Platteel:
Dear Safe Haven Family,
I thank God for his Faithfulness reflected in your prayers for me. I wanted to pick up some central threads of God revealing His character. I introduced these scriptures from Exodus and John that I have used in the past messages, but this Sunday I want to uncover the depth and power of these for our lives. Forgive me for listing a few Hebrew and Greek words in the sermon notes. It's hard to capture the full meaning of the scriptures using only the English words. Perhaps you can explore them further on your own. In my message, I would like to share some personal experiences as well as the recorded Word in scripture, trusting that God will speak not only through my words but also through our adventures in serving the Lord.
Anticipating God's blessing as we celebrate Communion on January 29th, I look forward to worshipping with you in full health and strength.
Pastor Chris Platteel
________________________________________________________
God's Word:
1 Timothy 5:3
Honour Widows that are Widows Indeed
Sometimes, we forget about people late in their years. When we are young, we are often not interested in their wisdom. We ought to honour them - especially older women who are widows. Indeed, we should honour young widows too. Both have so much wisdom to offer us. They are strong women who have endured much and lived through a lot. Is there a widow in your life? Perhaps you could ask her to coffee, ask about her faith and listen to wisdom she can share with you. Often, honouring someone is done by simple acts like seeking wisdom, sharing a meal, or complimenting her.


Prayer
Heavenly Father, I pray for the widows in my church. Help our church to honour them and care for them. Give them strength to live for you each and every day. Let our widows feel Your love more strongly and real than any love they've felt before. Help them to find community with You and in our church. Thank you for being a God who sees and cares for the widow. In Jesus precious and holy name. AMEN


Birthdays:
Week of January 23rd - January 29th, 2023
We do not have any record of Birthdays for this week.
If you would like to have your name included in our birthday announcements or if you do not want your name shown, please contact Sid at sid.snider@outlook.com. We do not need the year you were born.
Fundraising:
The coin collection fundraising has resulted in an additional $45.95 with a total of $480.20 to date. Every amount is used to offset the expenses of our church. THANK YOU!
Wednesday Night Services:
Alex explained last Sunday, our Wednesday Night Services will continue with a slightly different format. These evenings will focus on Prayer & Praise, hosted by Alex and his partner Cami. The starting date will be soon, so stay tuned for further announcements.
Reflection
Only Jesus can turn:
A mess into a MESSAGE
A test into a TESTIMONY
A trial into a TRIUMPH
A victim into a VICTORY
God bless you all!!


Children & Youth Update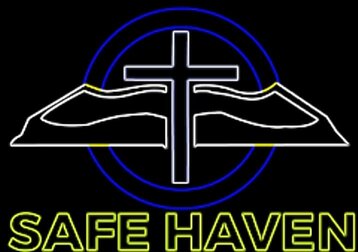 Youth & Sunday School:
YOUTH
Thanks to all who came out to Mini-Putt this last week! Unfortunately, there will be NO Youth Night tonight, but we're back on for next week (Feb. 3rd).
SUNDAY SCHOOL
Hope to see all of you on Sunday for another session of Sunday School!
Alex Mitton
Financial Update
Financial Update for January 22nd, 2023:
General Offering: $2,205.04 / Building Fund Offering: $260
Weekly Budget need: TBD / YTD General Offering need: TBD
YTD General Offering: $12,914.83
YTD Building Fund Donations: $510.00
2022 Income Tax Receipts will be available starting next Sunday, February 5th!!
Building Update
There are no changes to the budget for the new building. We are continuing to work hard with the Town of Ajax, together with our General Contractor to secure the necessary permits. There are still many hurdles to overcome, yet with God's help and your prayers we can fulfill these obligations.
Total estimate needed to finish: $538,720
Building Fund balance: $231,359.54
Final amount needed to finish the building: $303,720
We are updating our budget to reflect this, so please pray for how you can support this while we still need to support the ongoing ministry expenses. We are considering borrowing options as a last resort, however, if you have assets to lend that will help us complete the project, please talk to someone on the Finance Committee.
Doug Hill
Care Groups: Physical & Virtual Options
Although some may not be ready for physical interaction with others, "Care Groups" are a wonderful way to have either physical or virtual options to interact with God's Word.
As a congregation, we desire a wholistic, intentional care for one another. In order to provide intimate, intentional regular care for one another, we have created several "Care Groups" for everyone to get involved in. The purpose of these groups will be to connect regularly and share together, pray together and study the Bible together. If you aren't yet part of a Care Group joining is easy. When people do, they wonder why they did not do so sooner. Let us not remain where we are, wander off the path, or head in the wrong direction. Let us be clear to follow the One who is the Way, the Truth and the Life, for no one gets to the Father, but by Him (John 14:6). Our goal is to have everyone be a part of a Care Group. Be a blessing and be blessed!
Volunteer Opportunities
Progressing through the implementation of our building program, there are a lot of pieces needed to come together for us to move forward in the next phases of our ministry together. Everyone has something that God has equipped them to serve with. Our ability to serve one another and welcome guests to our ministry, depends on people willing to use their gifts and talents in the service of others. Please click the picture above or link below, and help make Safe Haven a place that truly ministers to the needs of our people and reaches out with Christ's love for others!
Our Daily Bread
The December 2022-February 2023 Our Daily Bread small print devotionals are now available for pick up.
The large print devotionals are here for January-March 2023.
Stop by Safe Haven during the day from 9:30am-3:30pm (Monday to Wednesday & Fridays) to get a copy, or pick one up when you come for worship on Sunday.
Tabletalk Online & Print Devotional
Tabletalk is a monthly discipleship magazine written by today's leading theologians and pastors to help Christians grow in the knowledge of God. Daily devotionals make up over half of the content and typically exposit a book of the Bible or a specific topic over the course of the year. A third of the content is themed, dealing with a particular issue, and the rest consists of featured columns addressing a variety of issues ranging from theology to Christian living. The print version is digest-size, formatted to fit neatly into most Bibles and notebooks. Tabletalk, along with fresh online-exclusive content, is also available at TabletalkMagazine.com.
Safe Haven App & Digital Community
Join for free by clicking here. You can also download the Faithlife App and have access to everything through the app. If you have any problems, contact us so we can help you get started.
Volunteers at your Service:
Elders:
Roy Smyth
Walter Vanderknokke (Treasurer)
Carlos Mejia
Sid Snider
Building Committee:
Doug Hill
Roy Smyth
Edna Hayes
Maria Javor
Finance Committee:
Trevor Hayes
Walter Vanderknokke
Sandra Phillips
Social Committee:
Edna & Bert Hayes
Maria & Jozef Javor
Doreen & Trevor Hayes
Jennifer & Roy Smyth
Janet & Doug Hill
Missions:
Leona Slomka
Newsletter:
Sid Snider (sid.snider@outlook.com)
We are a people who seek to honour the Lord Jesus Christ and share His great love.
Our address is: 82 Church St S, Ajax, ON L1S 6B3, Canada