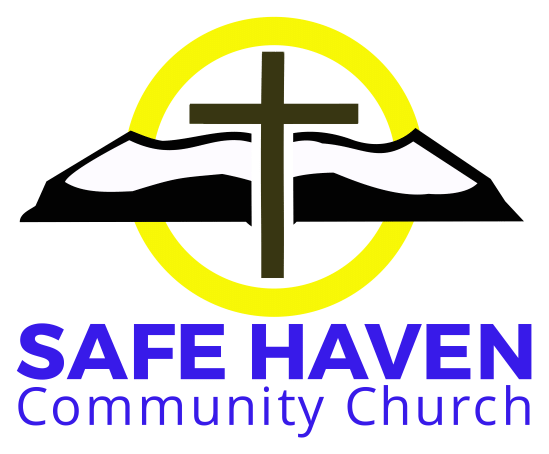 Newsletter for February 3rd, 2023
Sunday's Message Presented by Alex Mitton: "Walk With God" Psalm 1:1-5
Safe Haven Community Church News
Safe Haven Community Church Members:
These past few years have been extremely difficult for many Christian Churches throughout Canada, and more specifically our own Safe Haven. Our attendance has declined significantly and our costs have increased substantially, resulting in Safe Haven being very close to making major decisions which will impact our church negatively.
The members of the Finance Committee and the Elders are in the process of reducing costs, or eliminating expenses which can be delayed or removed. The Finance Committee has done a deep cut to our proposed operating budget for 2023 with the following results: Budget for 2022 was $377K, a preliminary budget for 2023 is $274K with a reduction of $103K. To show you what this means on a monthly basis, it represents an over $8,000.00 reduction per month. More critical thinking and actions could result in more savings for Safe Haven.
We are asking, with God's help, if there is any possibility you can do more to offset our current financial situation and make the future of Safe Haven more secure.
Donation Tax Receipts
Your donation tax receipts for 2022 will be available for pick up after this Sunday's service, or at our office @ 82 Church St.
Also, offering envelopes are available at all Sunday services and also at 82 Church St.
God's Word:
Psalms 79:9
"Help us, O God of our salvation, for the glory of thy name: and deliver us, and purge away our sins, for thy name's sake."
The world is full of sin and darkness. Thankfully, we have a God who loves us enough to send his son, Jesus Christ, to die on the cross to purge us of our sins and give us eternal life with him in Heaven. How glorious! How marvelous! But God did not come to help us only one time. He hears us when we cry out to him. He longs to deliver us and save us from our sins and iniquities. Let us strive to live a life worthy of his sacrifice and his forgiveness.
Let us Pray:
Dear God, help me! Hear my cries and hear my pleas! I need your salvation and your forgiveness from my sins. I know I am a sinner, but I know you are my Savior. Your name has Power, O Lord. Lead me from the wickedness and into your glory. Take my brokenness and use it to bring you glory. Thank you for loving me enough to send your son, Jesus Christ, to die on the cross for my salvation. Help me to live a life that honors your name. In Jesus precious and holy name, Amen.
From King James app January 26, 2023 night prayer.
A Thank You From Elizabeth Mattson's Family:
Fiona, Elizabeth's sister in Scotland sent this message;
"My sister Helen, brother Cameron and I wish to thank everyone sincerely for all their love, support and prayers for Elizabeth and our family throughout a very challenging time in past months. Also a grateful thank you to all those friends who attended Elizabeth's Service. In particular, thanks to Pastor Sam Martin, Elsa Downie, Alan Downie, Lisa Hettich and Roy Smyth for their special participation during the Service. It must have been so hard to speak in such a personal way, and for Roy to sing a special song so wonderfully heartfelt. Our family appreciated the cherished memories of devotion, friendship, fun and laughter that Elizabeth always portrayed, expressed in her Service. Thank you to everyone."
Care Groups and Bible Studies beginning this Month:


Bible Studies
The Tuesday Morning Ladies' & Men's Bible Studies will begin next Tuesday, February 7th @ 9:30am.
Ladies will be studying the book of Esther.
The men's group will continue to study, "Unshakable Hope".
Care Groups
Doug Hill's Care Group will commence on Sunday, February 12th with a study on the book of Philippians.
Roy Smyth's Care Group will commence on Monday, February 13th with a study on the book of John.
Further information on joining these Care Groups is outlined below under its own title.
Birthdays:
It was brought to my attention recently, that the time frame that was being used for showing birthdays was more after-the-fact than in advance. This week, I plan to show birthdays one week before they occur and correct this past week.
Birthdays for January 30th thru February 5th, 2023
January 30th - David Powley
February 4th - Huntley Cowie
February 4th - Peter Gran
Birthdays for February 6th thru February 12th, 2023
February 11th - Nancy Ford
February 14th - Lisa Hettich
I apologize for the previous system in reporting birthdays, and look forward to the dates being more relevant now.
If you would like to have your name included in our birthday announcements or if you do not want your name shown, please contact Sid at sid.snider@outlook.com. We do not need the year you were born.
Wednesday Night Services:
Alex explained last Sunday, our Wednesday Night Services will continue with a slightly different format. These evenings will focus on Prayer & Praise, hosted by Alex and his girlfriend Cami. The startup date for this ministry is next Wednesday, February 8th at 7:00pm. ALL ARE WELCOME!
Reflection
IF you are more fortunate than others, build a longer table NOT a higher fence.
Noah was a brave and faithful servant to sail in a wooden boat with two termites.
God bless you all!!


Children & Youth Update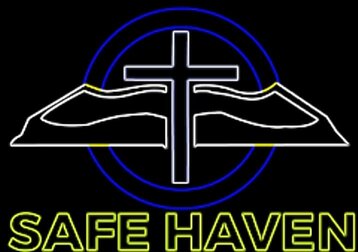 Youth & Sunday School:
YOUTH
Hey everyone, hope to see you all come out tonight! We will be continuing our lessons on hermeneutics. Come out for a good time of fellowship, yummy snacks and some helpful learning. Remember to bring paper and pen for note taking.
SUNDAY SCHOOL
TEACHERS WANTED!!!!! If you would like to be a Sunday School teacher, we would like to have you join our team. Please reach out to Alex Mitton or Gerrie Vanderknokke and we will get you all set up.
Alex Mitton
Financial Update
Financial Update for January 31st, 2023:
General Offering: $6,817.44 / Building Fund Offering: $135
Weekly Budget need: TBD / YTD General Offering need: TBD
YTD General Offering: $19,732.27
YTD Building Fund Donations: $645.00
2022 Donation Tax Receipts will be available this Sunday, February 5th!!
Building Update
There are no changes to the budget for the new building. We are continuing to work hard with the Town of Ajax, together with our General Contractor to secure the necessary permits. There are still many hurdles to overcome, yet with God's help and your prayers we can fulfill these obligations.
Total estimate needed to finish: $538,720
Building Fund balance: $231,359.54
Final amount needed to finish the building: $303,720
We are updating our budget to reflect this, so please pray for how you can support this while we still need to support the ongoing ministry expenses. We are considering borrowing options as a last resort, however, if you have assets to lend that will help us complete the project, please talk to someone on the Finance Committee.
Doug Hill
Care Groups: Physical & Virtual Options
Although some may not be ready for physical interaction with others, "Care Groups" are a wonderful way to have either physical or virtual options to interact with God's Word.
As a congregation, we desire a wholistic, intentional care for one another. In order to provide intimate, intentional regular care for one another, we have created several "Care Groups" for everyone to get involved in. The purpose of these groups will be to connect regularly and share together, pray together and study the Bible together. If you aren't yet part of a Care Group joining is easy. When people do, they wonder why they did not do so sooner.
Volunteer Opportunities
Progressing through the implementation of our building program, there are a lot of pieces needed to come together for us to move forward in the next phases of our ministry together. Everyone has something that God has equipped them to serve with. Our ability to serve one another and welcome guests to our ministry, depends on people willing to use their gifts and talents in the service of others. Please click the picture above or link below, and help make Safe Haven a place that truly ministers to the needs of our people and reaches out with Christ's love for others!
Our Daily Bread
The December 2022-February 2023 Our Daily Bread small print devotionals are now available for pick up.
The large print devotionals are here for January-March 2023.
Stop by Safe Haven during the day from 9:30am-3:30pm (Monday to Wednesday & Fridays) to get a copy, or pick one up when you come for worship on Sunday.
Tabletalk Online & Print Devotional
Tabletalk is a monthly discipleship magazine written by today's leading theologians and pastors to help Christians grow in the knowledge of God. Daily devotionals make up over half of the content and typically exposit a book of the Bible or a specific topic over the course of the year. A third of the content is themed, dealing with a particular issue, and the rest consists of featured columns addressing a variety of issues ranging from theology to Christian living. The print version is digest-size, formatted to fit neatly into most Bibles and notebooks. Tabletalk, along with fresh online-exclusive content, is also available at TabletalkMagazine.com.
Safe Haven App & Digital Community
Join for free by clicking here. You can also download the Faithlife App and have access to everything through the app. If you have any problems, contact us so we can help you get started.
Volunteers at your Service:
Elders:
Roy Smyth
Walter Vanderknokke (Treasurer)
Carlos Mejia
Sid Snider
Building Committee:
Doug Hill
Roy Smyth
Edna Hayes
Maria Javor
Finance Committee:
Trevor Hayes
Walter Vanderknokke
Sandra Phillips
Social Committee:
Edna & Bert Hayes
Maria & Jozef Javor
Doreen & Trevor Hayes
Jennifer & Roy Smyth
Janet & Doug Hill
Missions:
Leona Slomka
Newsletter:
Sid Snider (sid.snider@outlook.com)
We are a people who seek to honour the Lord Jesus Christ and share His great love.
Our address is: 82 Church St S, Ajax, ON L1S 6B3, Canada