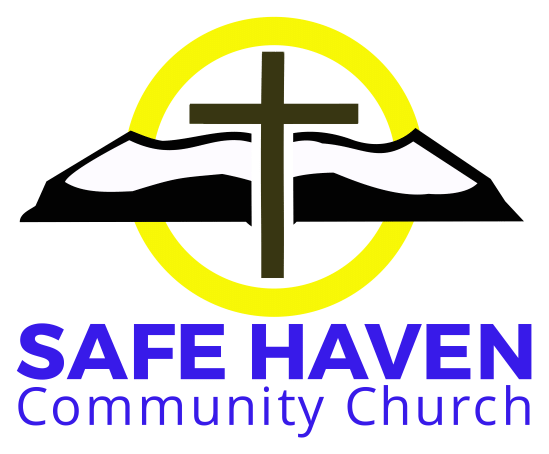 Newsletter for March 24th, 2023
Sunday Sermon by Pastor Chris Platteel - "Freedom in Forgiveness" Matthew 18:21-35 & Psalm 139:23-24
Safe Haven Community Church News
Message from Pastor Chris:
Safe Haven Family,
I have been reflecting on the theme of "Forgiveness" these past weeks, as part of the focus on Lent. There is so much turmoil and strife in our world - as there always has been. How can we find "Freedom in Forgiveness"?
The saying "Hurt people, hurt people" is such a penetrating insight, whether we focus on world conflict, violence in our cities, or the relationships we have with one another.
I will be exploring a number of passages in scripture this coming Sunday. Beginning with Mathew 18:21-35 and Psalm 139:23-24, I would like us to examine the conflict experienced among the disciples as they approached their final week with Jesus. Forgiveness plays such a central role in human relationships, and with the power released through the Holy Spirit we can find release and freedom from our hurts and our hurting.
When Jesus took the Cup at the Last Supper, he said, "this is my blood of the covenant, which is poured out for many for forgiveness of sins" (Mat.26:28). It is my prayer that as we worship the Lord this Sunday and celebrate Communion, we will receive the forgiveness that enables us to forgive others. "For freedom, Christ has set us free" (Gal.5:1)
Join us in-person if you are able - for worship and for the Members Meeting - else join us on-line for the worship and Communion.
(If participating on-line please have a cracker and juice nearby)
Grace and Peace be with you all.
Pastor Chris
Care Groups and Bible Studies:


Bible Studies
Our Ladies' & Men's Bible Studies are every Tuesday @ 9:30am.
The ladies have started a second study on the book of Esther!
The men's group is continuing their study, "Unshakable Hope".
Care Groups
Doug Hill's Care Group is on Sundays, with a study on the book of Philippians.
Roy Smyth's Care Group is on Mondays, with a study on the book of John.
Pastor Chris' next Life Care Group is on Thursday March 30th, and will then change back to every second Thursday after that.
Member's Annual Meeting March 26th, 2023
Safe Haven is holding the Member's Annual Meeting on Sunday March 26th following the morning service. This is an extremely important meeting as there will be presentations and a question & answer period. We have proxy forms for any member who is unable to be in attendance. Pursuant to the Constitution we would like to present two new potential ELDERS for your consideration. The candidates are as follows:
Roy Douglas and Huntley Cowie
Topics and motions to be discussed are:
Reading and motion to accept minutes from Meeting October 2022.
Motion to accept new Elders as referenced above.
Motion to accept Huntley Cowie as a member of the Finance Committee.
Discussion regarding the building, and motion to proceed or not.
Discussion regarding the 2023 Operating Budget and acceptance.
Motion to appoint a Treasurer.
Motion to accept and appoint an additional Trustee.
Other business and discussion as required.
On-Line viewing of Member Meeting:
If for some reason members are unable to attend in person we have arranged for you to watch on-line through the application JITSI MEET. We encourage you to attend in person as your votes are of major significance.
Upon opening the JITSI application, click on the link:
https://meet.jit.si/SafeHavenMembersMeetingMarch26
Pancake Breakfast:
As announced last Sunday, Safe Haven is preparing to host a Pancake Breakfast on April 15th at 9:00am. There will be pancakes, sausage, coffee and tea, plus the fixins! The cost will be $10.00 per person. With grocery prices ever increasing, whatever profit is achieved will be directed to the Building Fund.
Mandarin Senior Fellowship:
An opportunity has become available for a senior fellowship get together on a Friday at noon in mid May. David and Irveen Powley have indicated that they would like to have this fellowship for Safe Haven seniors. They shared that they can arrange for significant ($) discounts. Stay tuned for further details.
Birthdays:
March 26th - Ermine Benjamin
If you would like to have your name included in our birthday announcements or if you not want your name shown, please contact Sid at sid.snider@outlook.com. We do not need the year you were born.
Wednesday Night Prayer & Praise Meeting:
We had an amazing time with Julia and Cami leading our worship themed night last Wednesday! Thanks to all for coming out, we had around 12 people in attendance, but we will always have room for more. ALL ARE WELCOME!
Join us on Wednesday Nights at 7pm at 82 Church St., for a time of prayer and some worship. We are so excited to see God moving on Wednesday nights so far! It is very encouraging and we would love to see you there.
A New Replacement to Faithlife - SUBSPLASH:
As we move further into transitioning to Subsplash, we are finding it's superior to Faithlife in many ways. It eliminates duplicating with better controls over many aspects of church functioning.
If you can volunteer your help and/or expertise to assist other volunteers to create the best ever site for Safe Haven, please let us know!
Please send in your thoughts or assistance to Doug Hill or any of the Elders. Together we can make our new application work for everyone!
Your Safe Haven Volunteers:
Elders
Roy Smyth
Walter Vanderknokke
Carlos Mejia
Sid Snider
Deacons
Trevor Hayes
Icy Scott
Lisa Hettich
Building Committee
Doug Hill
Edna Hayes
Roy Smyth
Maria Javor
Trevor Hayes
Finance Committee
Trevor Hayes
Walter Vanderknokke
Music Team
Roy Smyth
Jennifer Smyth
John Bije
James Camporedono
Wayne Cordiner
Missions
Leona Slomka
Janet Hill
Social Committee
Trevor & Doreen Hayes
Maria & Jozef Javor
Edna & Bert Hayes
Roy & Jennifer Smyth
Volunteer Contact Information:
Roy & Jennifer Smyth (roysmyth@rogers.com)
Walter Vanderknokke (waltervdk44@gmail.com)
Carlos Mejia (carlosmejia@rogers.com)
Sid Snider (sid.snider@outlook.com)
Icy Scott (iscott@rogers,com)
Lisa Hettich (lisahettich@yahoo.ca)
Trevor & Doreen Hayes (dandthayes@gmail.com)
Doug & Janet Hill (doughill@rogers.com)
Edna & Bert Hayes (ednahayes311@cloud.com)
Maria Javor (javorjozef@hotmail.com)
Leona Slomka (lslomka@hotmail.com)
John Bije (johnbije@yahoo.com
God bless you all!


Youth & Sunday School: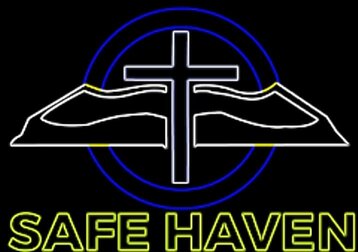 FRIDAY NIGHT YOUTH
Hey everyone! Just a reminder about bowling next Friday, March 31st. There will be more information to come on that, but please come out this Friday at 7pm for our usual night.
SUNDAY SCHOOL
We are happy to keep things going as usual for Sunday School. I just wanted to take this time to thank the wonderful teachers that have been working and volunteering to make sure we have Sunday School each and every week. They truly are awesome!
Alex Mitton
Financial Update
Financial Update for March 19th, 2023:
General Offering: $2,666.00 / Building Fund Offering: $300.00
Weekly Budget need: TBD / YTD General Offering need: TBD
YTD General Offering: $62,159.62
YTD Building Fund Donations: $1,405.00
Any 2022 Donation Tax Receipts that were not picked up have been mailed. Please let us know if you have not received yours yet, and we can make a copy for you.
We are a people who seek to honour the Lord Jesus Christ and share His great love.
Our address is: 82 Church St S, Ajax, ON L1S 6B3, Canada