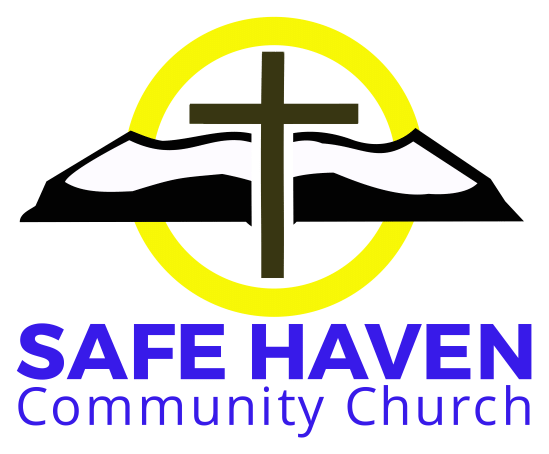 Newsletter for April 21st, 2023
Sunday Sermon by Pastor Ray Kaufman - "Prayer: IN Jesus' Name"
Safe Haven Community Church News


Pancake Breakfast:
A tremendous SUCCESS! Praise the Lord! The pancakes were fluffy, sausages crisp and delicious, and the fixins were perfect. The volunteers were superb, and the results could not have been better.
The final tally was $1,770.00 all for the Building Fund!


Mandarin Senior Fellowship:
An opportunity has become available for a senior fellowship get together - 11:30am on Friday May 26th. David and Irveen Powley have indicated that they would like to have this fellowship for Safe Haven seniors. Details as follows:
Mandarin Restaurant on Kingston Rd., Pickering
Seniors 65 plus
Price is $24.00 each (cash only) and includes the full luncheon.
To register please advise David or Irveen by the first Sunday in May.
Birthdays:
Happy Birthday to all who are celebrating their birthday milestone between April 22nd thru April 29th.
April 23rd - Alex Mitton
April 29th - Dorothy Chung
If you would like to have your name included in our birthday announcements or if you prefer not to have your name shown, please contact Sid at sid.snider@outlook.com. We do not need the year you were born.
Wednesday Night Prayer & Praise Meeting:
We are so pleased that the Lord has blessed us with very successful prayer meetings! The wall has been removed to make the room larger and we are back in business.
ALL ARE WELCOME!
Join us on Wednesday nights at 7pm at 82 Church St., for a time of prayer and some worship. We are so excited to see God moving on Wednesday nights so far! It is very encouraging and we would love to see you there.
Subsplash:
The replacement to Faithlife will be up and running on April 30th, 2023. In order to make it easier to load this application, please bring your tablets or smart phones on this day and after the service we will help you download this app. Bring your electronics to church on Sunday April 30th.
St. Francis Centre July and August:
God has answered our prayers once again! We have been informed that the renovations at the St. Francis Centre will result in minimal inconvenience. What this means, is that we do not have to rent the gym from the school behind us. WE WILL CONTINUE TO STAY WHERE WE ARE DURING THESE MONTHS. PTL!
Reflections:
"To make a difference in someone's life, you don't have to be brilliant, rich, beautiful or perfect. You just have to care!"
Your Safe Haven Volunteers:
Elders
Roy Smyth
Walter Vanderknokke
Carlos Mejia
Sid Snider
Roy Douglas
Huntley Cowie
Deacons
Trevor Hayes
Icy Scott
Lisa Hettich
Building Committee
Doug Hill
Edna Hayes
Roy Smyth
Maria Javor
Trevor Hayes
Finance Committee
Trevor Hayes
Walter Vanderknokke
Huntley Cowie
Music Team
Roy Smyth
Jennifer Smyth
John Bije
James Camporedono
Wayne Cordiner
Missions
Leona Slomka
Janet Hill
Walter Vanderknokke
Social Committee
Trevor & Doreen Hayes
Maria & Jozef Javor
Edna & Bert Hayes
Roy & Jennifer Smyth
Volunteer Contact Information:
Roy & Jennifer Smyth (roysmyth@rogers.com)
Walter Vanderknokke (waltervdk44@gmail.com)
Carlos Mejia (carlosmejia@rogers.com)
Sid Snider (sid.snider@outlook.com)
Icy Scott (iscott@rogers.com)
Lisa Hettich (lisahettich@yahoo.ca)
Trevor & Doreen Hayes (dandthayes@gmail.com)
Doug & Janet Hill (doughill@rogers.com)
Edna & Bert Hayes (ednahayes311@cloud.com)
Maria Javor (javorjozef@hotmail.com)
Leona Slomka (lslomka@hotmail.com)
John Bije (johnbije@yahoo.com
Roy Douglas (eddieroyd@yahoo.ca)
Huntley Cowie (hcowie@gmail.com)
God bless you all!


Youth & Sunday School: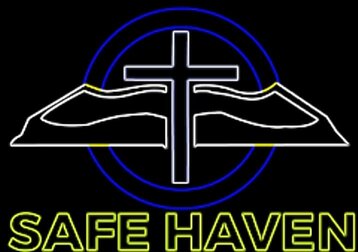 FRIDAY NIGHT YOUTH
Calling all youth! Come join us every Friday from 7-9pm for a night of games, fun, activities, Bible Study and community!
SUNDAY SCHOOL
Our Sunday School is all about bringing up children God's way, where kids can learn to shine for Jesus and radiate His glory!
"Train up a child in the way he should go: And when he is old, he will not depart from it." Proverbs 22:6
Alex Mitton
Financial Update
Financial Update for April 16th, 2023:
General Offering: $5,219.54 / Building Fund Offering: $1,798.83
Weekly Budget need: $5,482.00
YTD General Offering need: $85,138.00
YTD General Offering: $83,953.91
YTD Building Fund Donations: $4,342.48
We are a people who seek to honour the Lord Jesus Christ and share His great love.
Our address is: 82 Church St S, Ajax, ON L1S 6B3, Canada