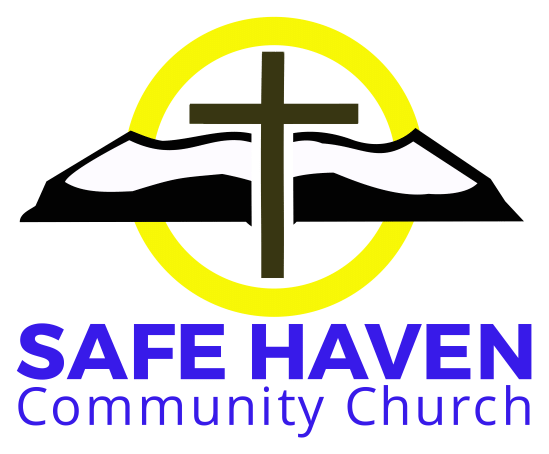 Newsletter for May 26th, 2023
Sunday Sermon by Pastor Chris Platteel: "I Am Making All Things New" Revelation 21:5
Safe Haven Community Church News
Dear Safe Haven Family,
This coming Sunday we are anticipating a grand celebration: Pentecost Sunday, Communion, Baptisms and Fellowship. Last Sunday marked the Ascension of Jesus to take His rightful place on the throne at the Father's right hand. From there He sends his Holy Spirit to empower His followers to continue His ministry.
The Lord God from the throne declares: "Behold, I am making all things new." (Rev.22:5) Throughout history, the Lord has been making all things new - in creation, through the gifts of the Spirit, in Baptism and the fulfilment when Jesus returns in glory. In my message, in our worship and in our Baptismal celebration, we explore how God's steadfast love and mercies are new every morning. (Lamentations 3:21-23) God's faithfulness fills us with Hope. Hallelujah!
I encourage you to join us in person, so that you may be present for the baptisms and refreshments. However, if you are joining us online, please prepare a piece of bread or cracker and some juice, so we may celebrate Communion together.
Pastor Chris


Building Permit: Disability Lift:
The Building Committee and Elders have been working hard to find a suitable lift for this latest need put forth by the Town. The lift must be approved by the Town, and of course, cost effective for the need. The building permit will not be issued until this is provided and approved by the Town.
If anyone knows of any sources for used (or new) lifts with drawings, please let any Elder know of the possibility.


Searching for a Fundraising Team:
As we get into the erection of the church, we will need to have a co-ordinated team to come up with ideas and put them in place for Safe Haven. If you would like to be part of this important team, please make your name known to any of the Elders. We look forward to the success of this much needed endeavour. Please don't be shy, remember this is a way you can serve the Lord!
BAPTISM:
This Sunday, May 28th following the morning service we will be conducting a baptism service on the front lawn of 82 Church St. South. Pray for this special day for Danica Luistro & Larry Hill, as they experience one of the most significant milestones in their Christian walk.
Mandarin Senior Fellowship:
A special thank you to Irveen and David Powley for organizing this fellowship luncheon! Although this newsletter is being published after this event, I believe everyone had a great time and enjoyed themselves immensely!
Birthdays: May 27th thru June 2nd:
Happy Birthday to all who are celebrating their birthdays.
Unfortunately we do not have any registered birthdays for this week.
If you would like to have your name included in our birthday announcements or if you prefer not to have your name shown, please contact Sid at sid.snider@outlook.com. We do not need the year you were born.
Wednesday Night Prayer & Praise Meeting:
We are continuing to pray for our church, and for our people. We are also excited to see some people come back from vacation this week! We will always extend a welcome to people who want to come and meet with the Lord!
ALL ARE WELCOME!
Join us on Wednesday nights at 7pm at 82 Church St., for a time of prayer and some worship. We are so excited to see God moving on Wednesday nights. It is very encouraging and we would love to see you there.
Springtime Thoughts:
Mosquitoes also know there is 'POWER IN THE BLOOD!'
Your Safe Haven Volunteers:
Elders
Roy Smyth
Walter Vanderknokke
Carlos Mejia
Sid Snider
Roy Douglas
Huntley Cowie
Deacons
Trevor Hayes
Lisa Hettich
Building Committee
Doug Hill
Edna Hayes
Roy Smyth
Maria Javor
Trevor Hayes
Finance Committee
Trevor Hayes
Walter Vanderknokke
Huntley Cowie
Music Team
Roy Smyth
Jennifer Smyth
John Bije
James Camporedono
Wayne Cordiner
Danica Luistro
Missions
Leona Slomka
Janet Hill
Walter Vanderknokke
Social Committee
Trevor & Doreen Hayes
Maria & Jozef Javor
Edna & Bert Hayes
Roy & Jennifer Smyth
Volunteer Contact Information:
Roy & Jennifer Smyth (roysmyth@rogers.com)
Walter Vanderknokke (waltervdk44@gmail.com)
Carlos Mejia (carlosmejia@rogers.com)
Sid Snider (sid.snider@outlook.com)
Lisa Hettich (lisahettich@yahoo.ca)
Trevor & Doreen Hayes (dandthayes@gmail.com)
Doug & Janet Hill (doughill@rogers.com)
Edna & Bert Hayes (ednahayes311@cloud.com)
Maria Javor (javorjozef@hotmail.com)
Leona Slomka (lslomka@hotmail.com)
John Bije (johnbije@yahoo.com
Roy Douglas (eddieroyd@yahoo.ca)
Huntley Cowie (hcowie@gmail.com)
God bless you all!


Youth & Sunday School: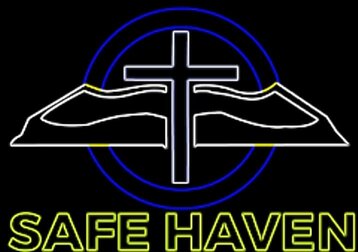 FRIDAY NIGHT YOUTH
Hello all, just wanted to remind everybody to pray for those within everyone's circle. We are back this Friday for more fun, and to continue our video series.
SUNDAY SCHOOL
We just wanted to say thank you to the teachers & volunteers who have been putting in a lot of effort & hard work this year. With only a couple of weeks left (until summer vacation), we are so grateful to all our volunteers. So, if you see one of our teachers, please say thank you!
Our Sunday School is all about bringing up children God's way, where kids can learn to shine for Jesus and radiate His glory!
"Train up a child in the way he should go: And when he is old, they will not depart from it." Proverbs 22:6.
Financial Update
Financial Update for May 21st, 2023:
General Offering: $4,636.19/ Building Fund Offering: $170.00
Weekly Budget need: $5,482.00
YTD General Offering need: $112,548.00
YTD General Offering: $108,525.70
YTD Building Fund Donations: $6,147.48
We are a people who seek to honour the Lord Jesus Christ and share His great love.
Our address is: 82 Church St S, Ajax, ON L1S 6B3, Canada