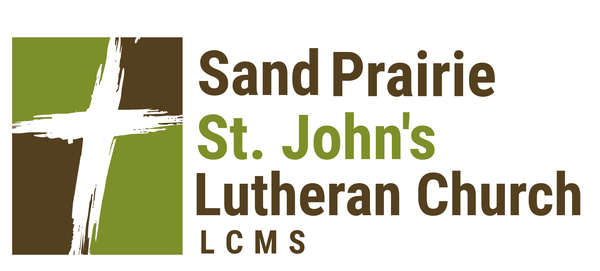 Mask Update
Masks Update

Dear St. John's Sand Prairie,
While we were hoping it would not come to this, the most recent mandate by our Governor does affect us at St. John's. Starting on September 5th, we will be asking that you wear a mask for service. We will also be closing the front two pews on each side, so that the praise band will still be able to sing without a mask, as well as the choir, when that time comes.
We understand that this whole situation is frustrating and we were hoping to avoid bringing back masks. However, as we strive always to focus on Christ, we also submit to our governing authorities when it does not conflict with the Word of God. While this is very frustrating, we also take heart knowing that our Faith is not found in anything except Christ Jesus.
Peace in Christ,
Pastor Chris Sansom
St. John's Lutheran Church
Church Number: 309-348-3180
Cell Number: 309-306-1170
A Church That Cares
Our address is: 13443 Townline Road, Green Valley, IL, 61534