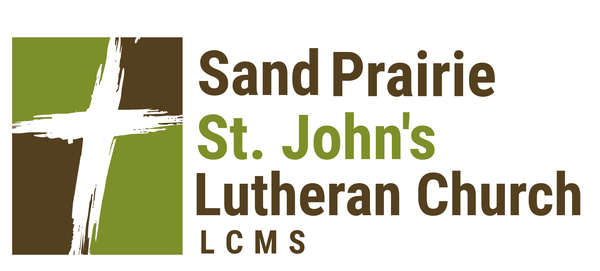 Church News
Mask Update, Weekly News, and Links
Mask Update
As seems to be the case throughout the pandemic, things are changing all the time. We have recently been informed that that the statewide mask mandate does not include churches. At this time, we are suggesting that masks be worn during church services but we are leaving the final decision up to the individual. In all of this we understand how divisive this issue has become and ask that whatever you decide that you please keep your neighbor in mind. Pay attention to those around you and make decisions out of love for one's neighbor.
1 Corinthians 16:14 Let all that you do be done in love.
Below are the weekly links for worship service details, livestreams, and Bible Studies.

To find the church stream click on the service you would like below.
Click either link below to be taken to our Live page, anything that is livestreamed will appear there.
If you would rather copy and paste it into your browser: https://www.youtube.com/c/sandprairie/live
You can also find it on our website:
Holy Communion:
If you would like to make an appointment for Holy Communion during the week please call Pastor Chris at 309-306-1170
SAVE THE DATE: GSLS Auction

GOOD SHEPHERD LUTHERAN SCHOOL'S 16TH ANNUAL BENEFIT
AUCTION:
After 2020's "extra innings" and 2021's "rain delay",
we hope to return to our regularly scheduled game in
2022. Please SAVE THE DATE for our 16th Annual Benefit
Auction which will be held — God willing — on Saturday, March 26, 2022, at the Par-A-Dice Hotel Ballroom. We plan to enjoy a sports-themed evening as we FINALLY "Take Ewe Out to the Ball Game!" Your Auction Committee met recently to begin planning for this exciting event and decided: ticket prices will remain at $50 per person, the "Heads/Tails Bead Game", the "Purse Game", and the Duck Decoy Draw will all return to enhance the fun and fund raising. Any donations of Cubs or Cardinals items would be welcomed. Our committee is looking for new members and would gladly welcome you if you wish to volunteer with us to helps GSLS! As always, please contact any current committee member with questions.
Thank you!
Here are just a few basket donation ideas: Cosmetic or skin care baskets, hair care baskets, coffee baskets, wine baskets, golf baskets, gardening baskets, hair care baskets, Legos baskets, pet baskets, gift cards to local restaurants. And, here are a few "experience" donation ideas: a day at a farm, a boating trip on a local lake or river, a child's birthday party, cooking lessons, hot air balloon ride, sports clinics for kids, horseback riding lessons, dinner party for adults.
CID: Get to know what is going on in your district
A Church That Cares
Our address is: 13443 Townline Road, Green Valley, IL, 61534