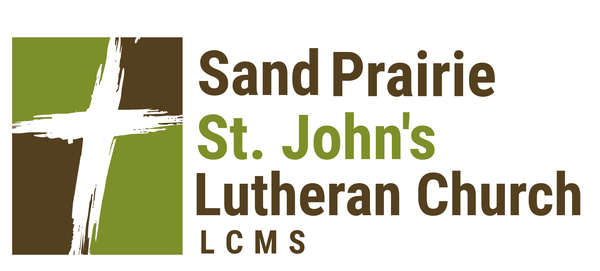 Church News
Hanging of the Greens, Weekly News, and Links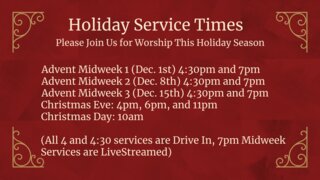 HANGING OF THE GREENS

HANGING OF THE GREENS, TOMORROW, After the 10:45 service our church and The Welcome Center will be decorated in honor of Jesus's birth. Chili and Hot Dogs will be served. Confirmation
students can use the Hanging of the Greens as one of their Service projects. Many hands will help make the task more enjoyable for
everyone.
Ramsey +
Have you taken a Dave Ramsey class in the pass such as FPU? Have you ever wanted to and just never found the time? I would like to introduce you to Ramsey + an only tool by the Ramsey company. This is a subscription that usually cost, but our district has given our church the right to sign on and have free access for the next several months. Click the Link below and create an account. The special Church code should already be in there. Check it out.
Things To Be Aware Of

"Shop with Scrip" for Christmas -Using Scrip gift cards for gift giving, as well as for shopping, is a wonderful way to support Good Shepherd Lutheran School. Scrip orders must be delivered to the school office each Monday by 9:00 AM to be received later that week. The last date to order gift cards for delivery before Christmas is Dec. 13th. Orders may also be placed on-line using the "Raise Right" app. You are encouraged to order as early as possible to avoid shortages or delays. Any questions – please call or text Charlie Berndt at 309-642-1980.
FELLOWSHIP HOUR: Coffee & donuts will be available in the Welcome Center following the 8:00 service tomorrow. We are taking precautions to make this as safe as possible, but we are also excited to reintroduce donuts to have along with our coffee between services.
Do you want to support Good Shepherd? Are you a CAT Employee or Retiree? If you are a CAT employee or retiree and thinking of donating to the school, now is the time to do it. The CAT Foundation is doing a 2:1 match of your donation up to $750. This means if you donate $750 to the school, CAT will add $1500, making the total donation $2250. Please Visit This Site for more Details
Below are the weekly links for worship service details, livestreams, and Bible Studies.

To find the church stream click on the service you would like below.
Click either link below to be taken to our Live page, anything that is livestreamed will appear there.
If you would rather copy and paste it into your browser: https://www.youtube.com/c/sandprairie/live
You can also find it on our website:
Holy Communion:
If you would like to make an appointment for Holy Communion during the week please call Pastor Chris at 309-306-1170
CID: Get to know what is going on in your district
In this section I will be posting links to documents being put out by the Central Illinois District of the LCMS (CID).
Camp CILCA:
Christmas is coming, but summer will be here before we know it. Give your favorite camper the gift of Camp CILCA this holiday season. Registration will open on Wednesday, December 1. And anyone who registers before January 1, 2022 will receive 15% off the price of the summer program of their choice.
You can check out all the up and coming weeks of summer camp, as well as plenty of other retreats and events at www.cilca.org.
Beginning on December 1, you can register here:
A blessed Advent and a merry Christmas to you all!
In Christ,
Joshua Theilen
Director, Camp CILCA
March For Life Chicago 2022 Flyer
Team Flex Application Now Open!
Camp CILCA Lowdown-September Edition
CID GatePost-November Edition
A Church That Cares
Our address is: 13443 Townline Road, Green Valley, IL, 61534