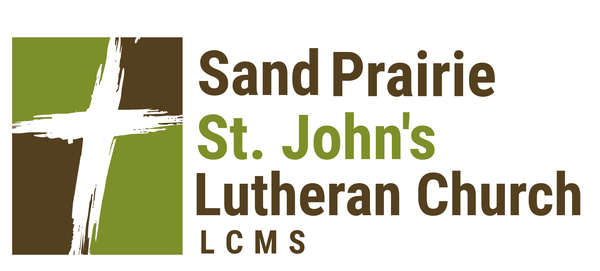 Church News
Elevator Out of Order, Confirmation Sunday, Weekly News and Links

Confirmation Sunday was supposed to be tomorrow. However, as various quarantines have made it impossible for all the Confirmands to be there, we have decided to delay Confirmation Sunday for one week until everyone is out of quarantine. So Mother's Day Weekend will also be Confirmation and First Communion. If you would like to see the Confirmation booklet click the link below.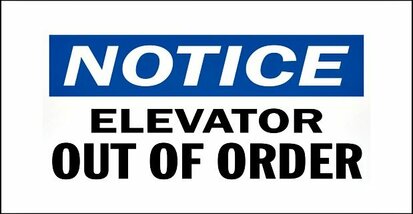 Our Elevator is currently out of order. Someone is coming to make repairs, but they will not be here before Sunday Morning. Please make any necessary adjustments.
Below are the weekly links for worship service details, livestreams, and Bible Studies.

Epiphany Society Meeting

Ladies mark your calendars for Thursday, May 6, at 1:00 PM for the Epiphany Society meeting. All ladies of the church are invited to join us for Christian fellowship.
Caterpillar Foundation
The Good Shepherd Board of Directors would like to share with you a new and exciting opportunity to help your support of our school to go even further!
Beginning January 1st, 2021 the Caterpillar Foundation has expanded their matching gifts program to now include private schools such as Good Shepherd!
If you are a retired or current Caterpillar employee, please request this match for any donations to the school.
For retired and current Caterpillar employees, the Caterpillar Foundation will match your donation up to $10,000 per employee for 2021. Your donation could be for the Capital Campaign or your general support of the school building or operating expenses; it can even come from IRA disbursements.
Linked below are three documents:
Click to view an overview document
Click to view a document with instructions to find your way through the matching process.
If you have any questions feel free to reach out to the school. Thank you!
Eric Walker
Board Treasurer
In Case You Missed It
Weeks ago we started a new Bible Study on the Gospel of Mark. If you missed out, don't worry there is still time to catch up and join us on this journey through the Gospel of Mark.
Do you want to catch up? Click the link and scroll to the bottom.
CID: Get to know what is going on in your district
In this section I will be posting links to documents being put out by the Central Illinois District of the LCMS (CID).
A CID Update Video: Find out what's going on.
Peoria Lutherans for Life Diaper Shower
Me? Church Work?
Have you ever thought of going into Church Work? What about being a Lutheran School Teacher? If you have, this event is for you. A Convocation will be held in Effingham IL on May 23rd, 2021 Click Here to find out more information and sign up to go.
Central Illinois District Scholarship Sunday is May 2nd. Gifts will be used to support our CID students who are attending an LCMS seminary or university to become a pastor, teacher or other called church worker. Please plan to make a generous gift now or on May 2nd. Gifts may be designated "CID Scholarship Fund" to be used for the 2021-2022 school year or be designated "CID Scholarship Endowment Fund" to provide gifts every year for this ongoing need. Checks may be given through your church or sent to the Central Illinois District -LCMS, 1850 N. Grand Avenue West, Springfield, IL 62702-1626. Since the need for called workers is so great, we also ask you to encourage those who are qualified to serve to consider pursuing a called church-worker vocation.
If you are considering a major gift, or would like to include scholarships for CID seminarians or church worker students in your estate planning or through a life insurance policy or IRA, please contact CID Planned Gift Counselor, Rev. Charles Olander, at (217) 416-8842 or c-olander@msn.com for assistance. Thank you.
Issues of "The Archivist" Archivist 40, Archivist 41
Camp CILCA Lowdown-May Edition
Register Now for Camp CILCA Summer Camps
Lutherans Engage The World Digital Magazine
CID GatePost-April Edition
News That You Can Use-May Edition
A Church That Cares
Our address is: 13443 Townline Road, Green Valley, IL, 61534