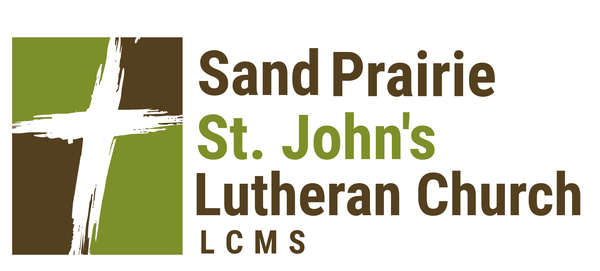 Church News
Weekly News and Links
Mask Update

New Mask Guidelines:
As the CDC has updated their guidelines so have we. If you are fully vaccinated you no longer need to wear a mask. However, we do still ask that as we gather around God's Word that we carefully consider our neighbor and make room for their comfort level as well as our own. If you are not fully vaccinated we ask that you continue to mask anytime you are outside of your pew and during the service for 8am. Thank you.
Below are the weekly links for worship service details, livestreams, and Bible Studies.

Camp CILCA Update
Dear Friends,
The beginning of the summer program at Cam CILCA is just days away! The staff will be reporting on Wednesday, May 26th and will be ready for campers by Wednesday, June 2. Here are a few things to consider as you prepare for the summer.
1. The Hog Roast is Sunday, May 30 from 11:30am-2:30pm. Meals are $8 for adults and $5 for children between ages 4 and 12. The Trading Post will be open as well as the beach for swimming and boating. This will be a great opportunity for your camper to see the camp, meet the staff, and get acquainted with the set up of the cabins, etc.
2. The Great Central Ill. Campout is Memorial Day Weekend at CILCA. Tent and Trailer spots are available for rent. Cabins or rooms in the CGC can also be reserved. There will be nightly campfire devotions and games. The beach will be open Saturday and Sunday afternoons. Make connections with other Christian families from across the state.
3. The guidelines for summer camps are in a state of flux right now. One set of guidelines was released, but that was before Illinois moved to the bridge phase. I will send a note out next week regarding what additional information your child will need to know about camp this summer. So far, since most of our activities are outside, the restrictions are fairly limited. But please keep an eye out for a more detailed email next week.
If you have any questions or concerns, please feel free to call or email me at any time: 217-487-7497 or director@cilca.org. God's blessings!
In Christ,
Joshua Theilen
Director, Camp CILCA
In Case You Missed It
Weeks ago we started a new Bible Study on the Gospel of Mark. If you missed out, don't worry there is still time to catch up and join us on this journey through the Gospel of Mark.
Do you want to catch up? Click the link and scroll to the bottom.
CID: Get to know what is going on in your district
A Church That Cares
Our address is: 13443 Townline Road, Green Valley, IL, 61534