SCFC Weekly Connection
4.7.2022
THIS SUNDAY, APRIL 10TH
This Sunday marks the beginning of what is traditionally called "Holy Week". For Christians down through the years, Palm Sunday is the annual commemoration of Jesus riding into Jerusalem as the Triumphant Servant-King. We'll be juxtaposing Jesus' entrance with the day when Moses (with his brother Aaron) returned to Egypt, also riding on a donkey, with similar calls and duties to release Israelite prisoners from captivity. We will explore how both entries point us to true freedom and hope!
MARILYN ANTRIM CELEBRATION OF LIFE
Join us after our Palm Sunday service on at 12pm to remember Marilyn Antrim. We'll meet together in our Fellowship Hall to enjoy Marilyn memories and candy corn.
Church Live: Whether we see you at 10:30am in our sanctuary or you watch our high-quality video stream in your PJs on your living room couch, either way you can chat with church family, engage with people to privately pray with you, and encounter God's presence. Click the link below to watch SCFC services.
LAST WEEK'S MESSAGE
"Making Excuses, Making Choices"
Have you thought about all the excuses you've heard, or perhaps given, for not coming to church, serving the church, serving out in the community, etc? God allows us to make choices instead of forcing us do it His way and He even has patience when listening to us make our excuses as to why His way doesn't work for us.
Learn through Moses' personal encounter with God, the excuses he gave, and better understand through our own choices or excuses, how we are part of God's forward moving plan.
PASTOR'S DISCUSSION
If you didn't catch it yet, here's the part of Sunday's message we weren't able to get to when we were together during service. It's a great dialogue with Pastors Rich and Bob about how we can grow by learning from excuses and mistakes Moses made. https://youtu.be/v4M9ewaXsrU
THIS SATURDAY - SPRING CLEANUP
THIS Saturday, April 9th is our annual church Spring Clean-up.
✌️Wear your old jeans and t-shirts and join us from 9am to Noon
to serve God together by making our church property look beautiful. 🤩
🤲 There will be jobs for all ages so bring the whole family to participate in this enjoyable morning of service, fresh air, and fellowship together to help beautify the property God has entrusted us.
If you have gloves and yard tools, please being them, but remember to label them so you are sure to get them back. Metal rakes, especially, have a funny history of walking away. 😄
HOLY WEEK SERVICES
Celebrate Holy Week services with us at Sherwood Community Friends Church!
Palm Sunday 10:30am
Good Friday 6pm
Easter Sunday 10:30am
Do you have it on your calendar yet? Who are you praying about to invite to come with you to one or all of our Holy Week services? Have you asked them yet?
Pray for three people
Listen to God's prompting and be bold
Invite those people
Why do most people visit a church? The answer is simpler than you might think. People visit churches because someone has invited them.
EASTER PHOTOS
📸 This Easter come in your Sunday best and take a pic of your church crew at our photo booth. Take pics with your family, your church family, your friends, or even solo. Make goofy faces (like Pastor Bob) or keep it serious. Your choice!
PLEASE PRAY
Please pray for the search committee to be led by God's Spirit as they process through finding a new lead pastor for SCFC.
Please pray for Rob Whitaker's cousins, Justin and Katie. Their little baby boy, born two weeks ago, has some major health complications, including a heart defect and an infection. He has many procedures taking place this week. Pray for baby Job.
Please continue to pray for Cristian and the Hampton family.
Please continue to pray for Verne and Ellen Martin.
Please continue praying for Ukraine 🇺🇦
Please continue praying for our two Alpha groups, the youth group (in-person on Wednesdays) and adult (on Zoom on Thursdays) that they encounter the Holy Spirit in a fresh new way that is transformational and life changing.
LET'S PRAY FOR UKRAINE AND RUSSIA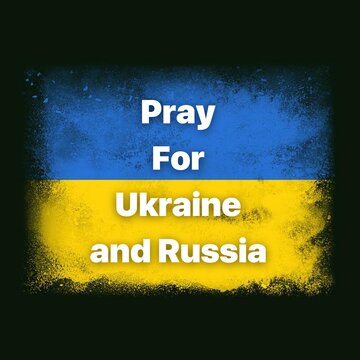 Righteous Father God we lift up Ukraine to you and their current situation in Jesus name. You understand this much more than we do because it really seems to make no sense to us. You understand the politics. You understand the pain. You understand when this will end. All we can do is trust you.
Help the people of Ukraine and the people of Russia to trust you more than they ever have before. Protect them from the evil of the enemy. Help them to see the real enemy is not another human, but what influences those humans from behind the spiritual scene.
Help them to somehow use this experience, as traumatic and hopeless as it might seem to be, to draw closer to you and have you provide shelter, strength, warmth, and love to them.
Convict Putin of his crime and his sin. Put this to an end Father. I know we want us to stop now, but we also want your will to be done on earth as it is in heaven. We surrender to your will Father God as Jesus modeled for us. We trust you are watching over not only the people in Russia and Ukraine, but also the surrounding countries as they wonder if they are next. Help us to see your hand at work and testify so much more about your name. When evil man do evil things, we have the goodness of our God to triumph so much more and not be lost in the oppression from those who are evil. Amen
COMMUNITY MOVIE NIGHT
We invite you to a fun, relaxed family movie night watching Disney's Encanto on Friday, May 6th. This is open to the public and we'd love to see lots of families from our Sherwood community come.
🎬 We'll serve 🌮 tacos, popcorn, candy, soda, and other movie snacks.🍿🍫 Can you smell the popcorn and hear the soda bubble?
Hope to see you, and bring your family, bring your friends, Friday, May 6th for our community movie night! (Doors open at 5:30pm)
3 PLOTS REMAINING IN OUR COMMUNITY GARDEN
A Growing Community
Grow seeds for people and plants at our Community Garden.
Secure your plot here:
FATHER AND SON CAMP
The Father and Son Retreat takes place at Camp Tilikum during Father's Day weekend, June 17-19.
Fathers and sons (entering 1st grade and up) come out for a fantastic weekend of activities at Tilikum. Highlights include waterfront activities including swimming and canoeing on the lake, team-building on the Challenge Course, Bible teaching and musical and spiritual worship, and lots more. Best of all, dads will have an incredible opportunity to impact their sons and build lifelong memories together.
The retreat still has openings and you can register here: https://camptilikum.org/family-weekends/father-and-son-weekend/
SUMMER CAMP REGISTRATION
GRADES 4TH - 12TH
Summer Camp is a fun adventure full of activities every day. Camps fill up FAST. Register for each camp individually on their website linked below.
===>NOTE: If you can't afford it and need financial assistance please reach out directly to Priscilla. We never want $$$ to be something standing in the way of anyone going to camp. We have enough scholarship funds to help if it is needed.
REGISTER FOR CAMP USING THESE LINKS:
Twin Rocks Kids Camp (4th-6th graders) July 6-10
Twin Rocks Tween Camp (middle school) July 11-16
Twin Rocks Surfside (high school) August 1-6
BIRTHDAYS & ANNIVERSARIES
April 7-April 14
Elliotte Headley (9)
David & Colleen Heath (11)
Craig & Wendy McIndoo (14)
HELPFUL LINKS
Serve
As followers of Jesus, we want to do what Jesus did. This means we are to actively demonstrate self-sacrificial love by serving the people around us and setting aside our own personal desires or preferences. It takes a lot of volunteers to sustain our weekly routines at Sherwood Community Friends Church. As a family, we ask everyone to please all pitch in.


Give
We are partners with Jesus to serve our Sherwood community and want to be a church marked by radical generosity for God's Kingdom work. Ten percent of every dollar that comes in to SCFC goes directly to supporting Northwest Yearly Meeting to come alongside what they do both locally and globally. Help us help more people find and follow Jesus.

QUESTIONS?
Contact us at office@sherwoodfriends.church with questions.
Stay connected with everything going on with our church community by following us on social media.
Our address is: 23264 SW Main St, Sherwood, OR 97140, USA