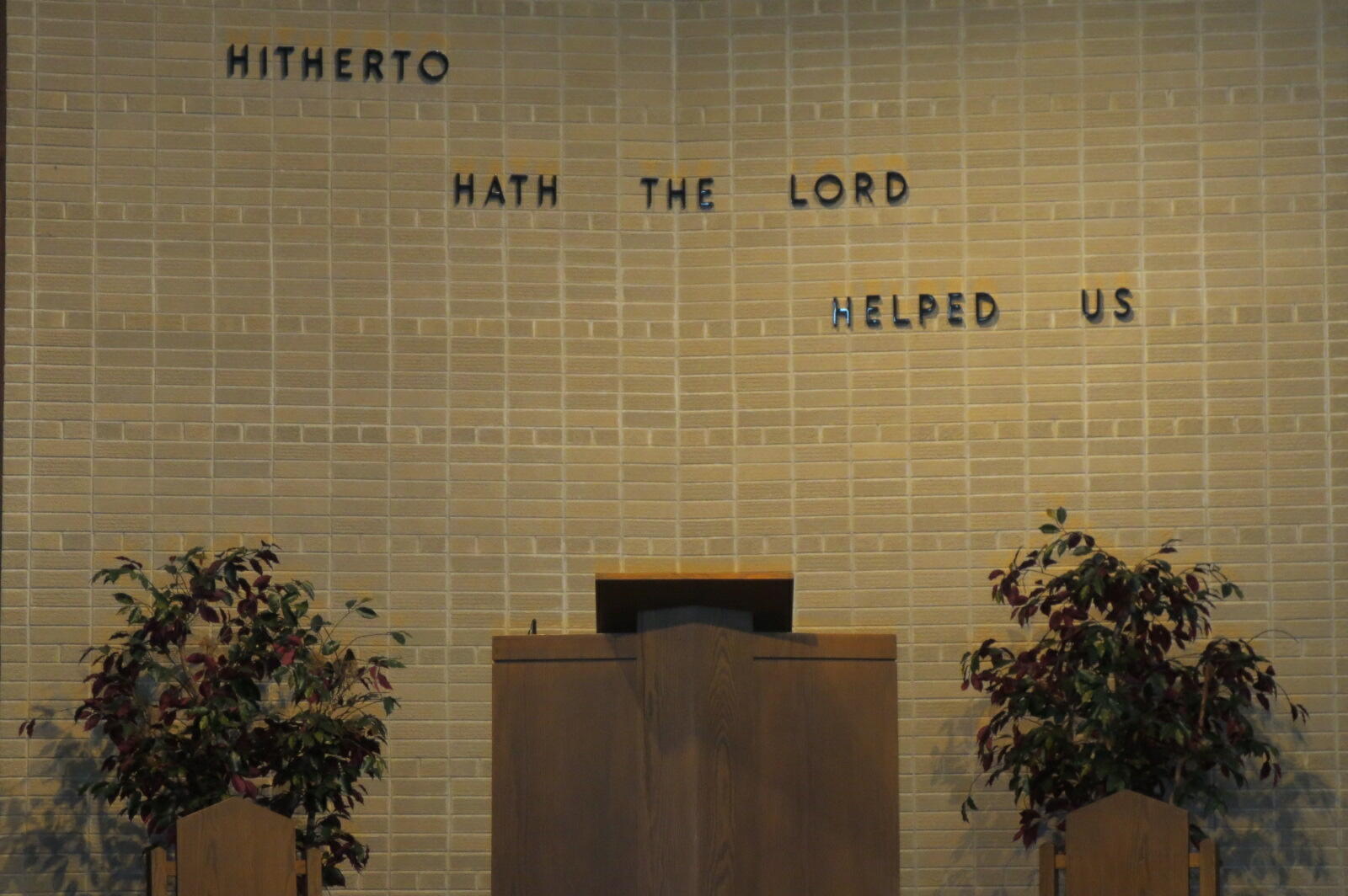 August 15, 2021
Salem Ebenezer Reformed Church RCUS (Manitowoc, WI)
Sermon: "What the Church Needs"
Order of Service
Prelude
Welcome and Announcements
Call to Worship
* Hymn 87 Holy, Holy, Holy
*Salutation and Invocation
Hymn 574 Have Thine Own Way, Lord
We Confess our Christian Faith
Heidelberg Catechism #88-91
Congregational Prayer
* Hymn 415 God Be Merciful to Me
Scripture Reading: Exodus 18:13-26
Text: Titus 1:5-9
Sermon "What the Church Needs"
Prayer
Hymn 691 Hark! The Voice of Jesus Crying
(Tithes & Offerings – collected at the door on your way out)
*Benediction
*Doxology
Announcements
Young People will meet tonight at Bennett's house, 6 pm for a movie night and fellowship. Please let Pastor know if you need a ride.
Pray for the Consistory and Spiritual Council meetings this Tuesday. May God bless them with wisdom and insight to lead us according to Christ's will.
Sermon Outline
"What the Church Needs"
Titus 1:5-9
Theme:
What the church needs is more qualified elders
1. Basic Principles of Eldership (verse 5)
2. Proven Spiritual Character (verses 6-9)
Let us get to know you!
Please take a moment to send us your information so that we may stay connected with you. Your information is carefully managed and protected.
How did you hear about us?