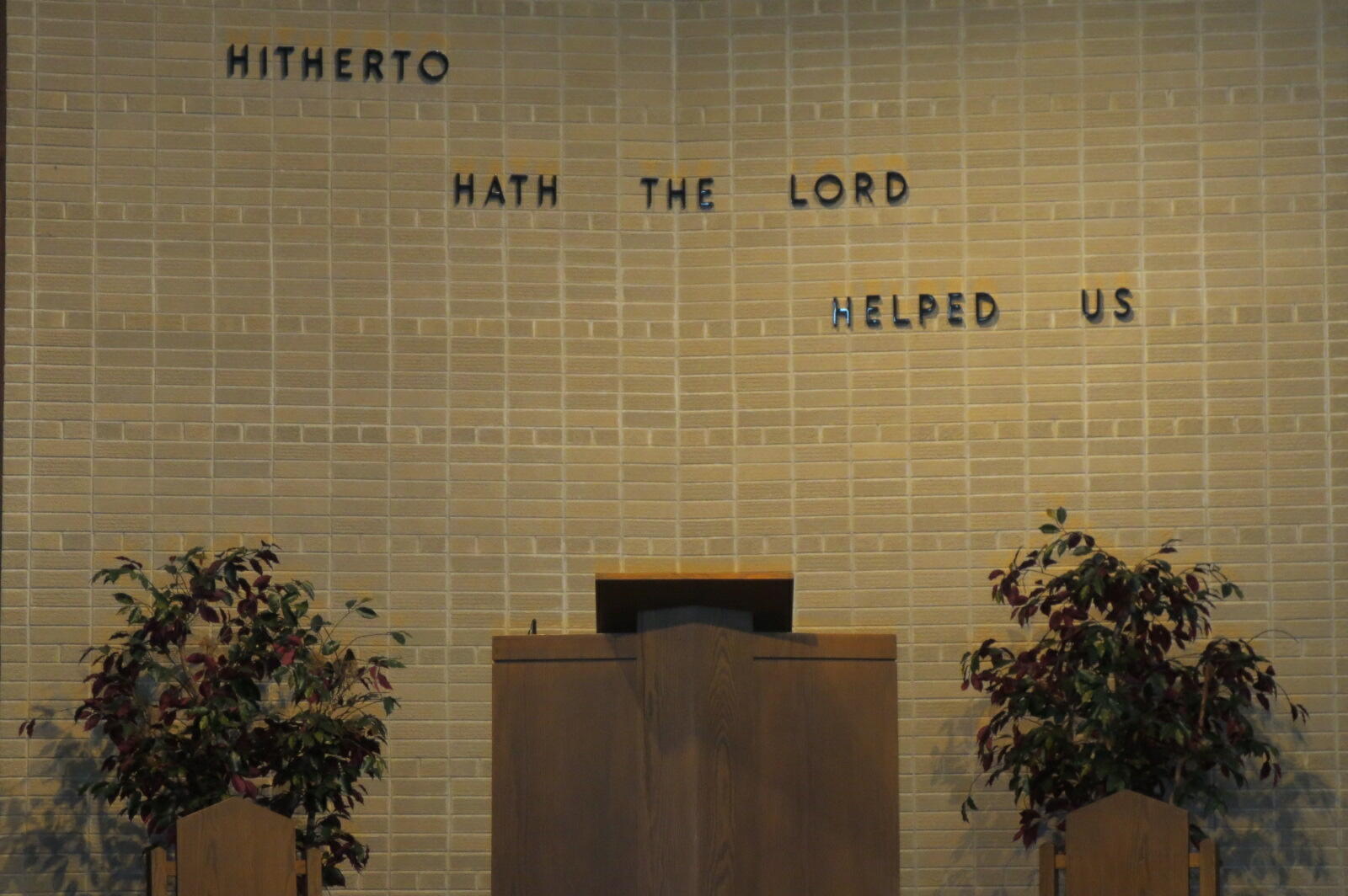 August 29, 2021
Salem Ebenezer Reformed Church RCUS (Manitowoc, WI)
Sermon: "God's Salvation is for the Next Generation Too"
Order of Service
Prelude
Welcome and Announcements
Call to Worship
*Hymn 89 Come Thou Almighty King
*Salutation and Invocation
Hymn 725 His Eye is on the Sparrow
Sacrament of Holy Baptism
We Confess our Christian Faith
Heidelberg Catechism #94-95
Congregational Prayer
*Hymn 402 Amazing Grace
Scripture Reading: Psalm 78:1-25; Romans 6:1-4
Text: Psalm 78:1-8
Sermon "God's Salvation is for the Next Generation Too"
Prayer
Hymn 487 Faith of Our Fathers
(Tithes & Offerings)
*Benediction
*Doxology
Announcements
In light of the tragedies of recent days in Afghanistan, pray for God to grant wisdom to our nation's leaders, protection for our troops, citizens, and allies, and for strength of faith for Christians who are facing severe persecution.
We have the pleasure as a congregation to witness the sacrament of Baptism today. Joslynn Jo Grupe (daughter of Jared and Melissa Grupe) will receive this sign and seal of God's saving grace. May God bless Joslynn with grace and faith to respond to this relationship that God has established with her by virtue of being born into a Christian family.
We need a winter outdoor custodian to clear the snow from the sidewalks and entries of the church property. Please see a deacon with any questions or for a job description.
The Final Annual report for the Benevolent Fund is available to see on the bulletin board. This is the Fund which runs from July 1-June 30, and is made of all our offerings and obligations to the work of the church outside our local congregation in our denominational guidelines and in special offerings.
Mark your calendars for Saturday, October 2 at 7:00 pm. We will be treated to an evening of world class piano from Calvin Jones, International Recording Artist and Film-Score Composer. Calvin grew up as a son of a RCUS pastor. As a Christian, he creates music for God's glory. He joins us all the way from Ukraine as part of his Paramount Tour, so invite your friends and family to share in this unforgettable evening of classic and contemporary music. Allow yourself to get lost in the Awe of our Creator. (www.calvinjones.com) The concert is free and an offering will be taken for him.
Sermon Outline
"God's Salvation is for the Next Generation Too"
Psalm 78:1-25
Theme:
We will not hide God's salvation from the next generation.
1. The chain of the covenant (verses 1-6)
2. The need for the covenant (verse 8)
3. The message of the covenant (verse 7)
Let us get to know you!
Please take a moment to send us your information so that we may stay connected with you. Your information is carefully managed and protected.
How did you hear about us?