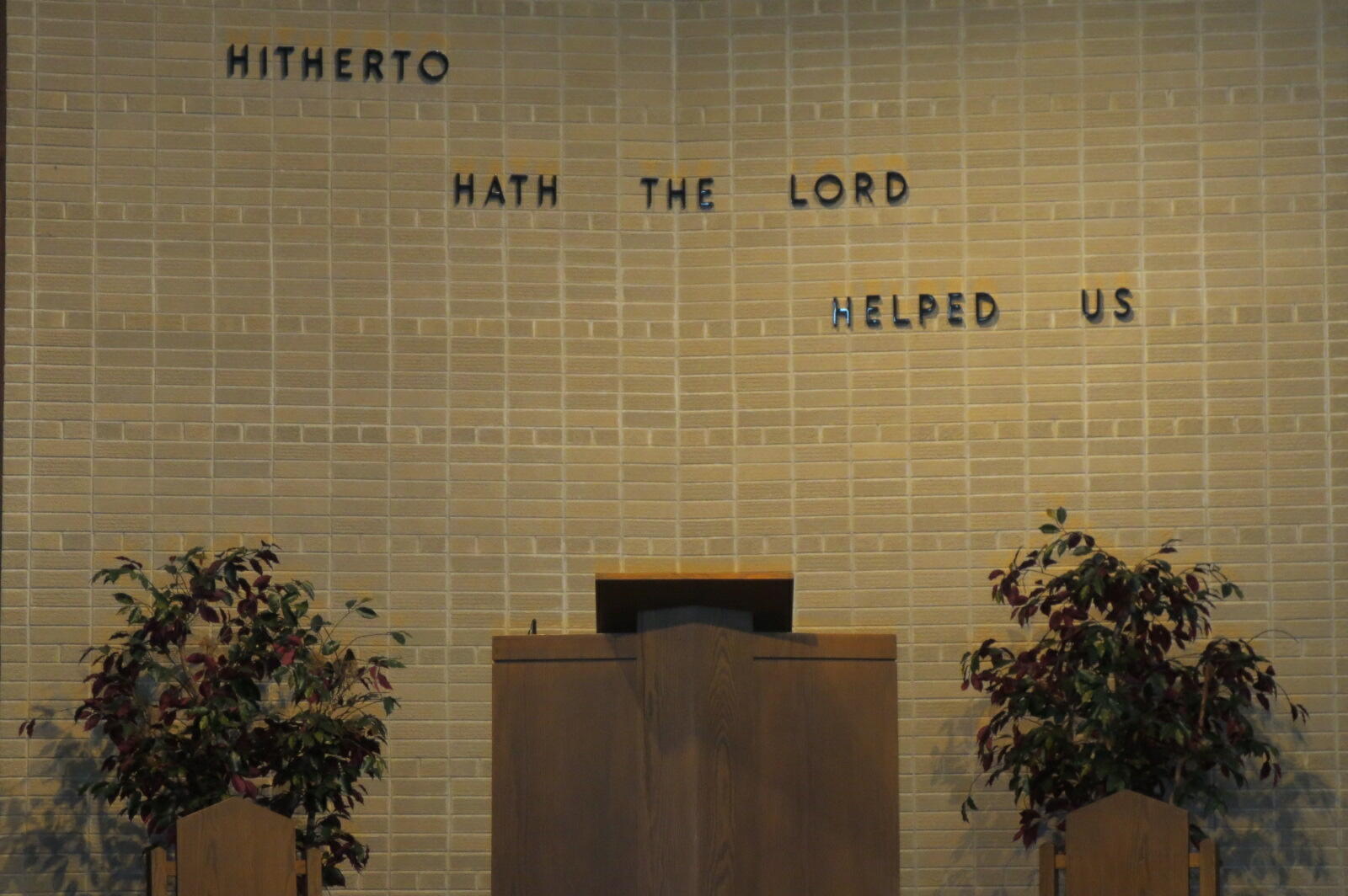 September 5, 2021
Salem Ebenezer Reformed Church RCUS (Manitowoc, WI)
Sermon: "Where is God When it Hurts?"
Announcements
Pray for Bonnie Lutze, who is recovering at home from surgery this week. May God bless her with a full recovery and deepened faith through this trial.
Pray for the outreach of your congregation! One of the ways this occurs is through sharing our messages via social media and our website. The latest SermonAudio download report is posted for your information.
Family Bible Class will meet tonight at 7 pm. Please join us for Bible discussion and fellowship.
We need a winter outdoor custodian to clear the snow from the sidewalks and entries of the church property. Please see a deacon with any questions or for a job description.
Mark your calendars for Saturday, October 2 at 7:00 pm. We will be treated to an evening of world class piano from Calvin Jones, International Recording Artist and Film-Score Composer. Calvin grew up as a son of a RCUS pastor. As a Christian, he creates music for God's glory. He joins us all the way from Ukraine as part of his Paramount Tour, so invite your friends and family to share in this unforgettable evening of classic and contemporary music. Allow yourself to get lost in the Awe of our Creator. (www.calvinjones.com) The concert is free and an offering will be taken for him.
Sermon Outline
"Where is God When it Hurts?"
Psalm 10
Theme:
In times of oppression, the Christian still cries out to the King.
1. The Experience of Oppression (verses 1-11)
2. The Cry for the distant God to come Near (verses 12-15)
3. The Confidence in this God because He Rights all Wrongs (verses 16-18)
Let us get to know you!
Please take a moment to send us your information so that we may stay connected with you. Your information is carefully managed and protected.
How did you hear about us?