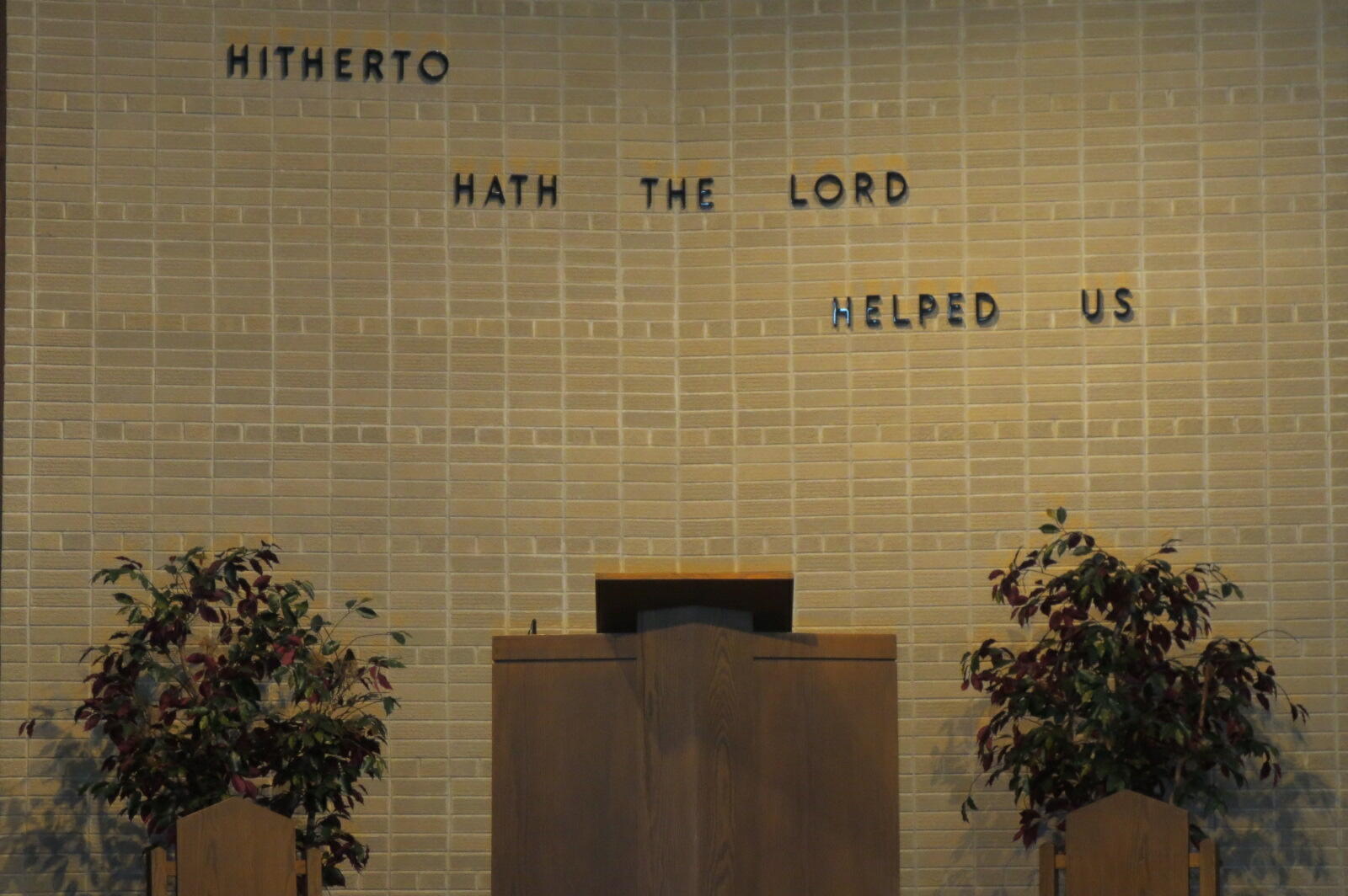 September 19, 2021
Salem Ebenezer Reformed Church RCUS (Manitowoc, WI)
Sermon: "Healthy Words for Older Men"
Announcements
Pray for Austin and Kayla Shillcox, as they mourn the miscarriage and loss this week of Emerson, their unborn child. May God comfort them and us with the knowledge that He who knits us in our mother's womb will not forsake His own handiwork (Psalm 139:13-16).
Next week we will celebrate Lord's Supper during worship. Let us prepare our hearts this coming week for this season of spiritual renewal.
Mark your calendars for Saturday, October 2 at 7:00 pm. We will be treated to an evening of world class piano from Calvin Jones, International Recording Artist and Film-Score Composer. Calvin grew up as a son of a RCUS pastor. As a Christian, he creates music for God's glory. He joins us all the way from Ukraine as part of his Paramount Tour, so invite your friends and family to share in this unforgettable evening of classic and contemporary music. Allow yourself to get lost in the Awe of our Creator. (www.calvinjones.com) The concert is free and an offering will be taken for him.
Sermon Outline
"Healthy Words for Older Men"
Titus 2:1-2
Theme:
Titus is instructed to feed the flock from the appropriate shelf of the "pastor's pantry."
1. The Pastor's Proper Duty (verse 1)
2. The Doctrine that Makes Healthy Older Men (verse 2)
Let us get to know you!
Please take a moment to send us your information so that we may stay connected with you. Your information is carefully managed and protected.
How did you hear about us?