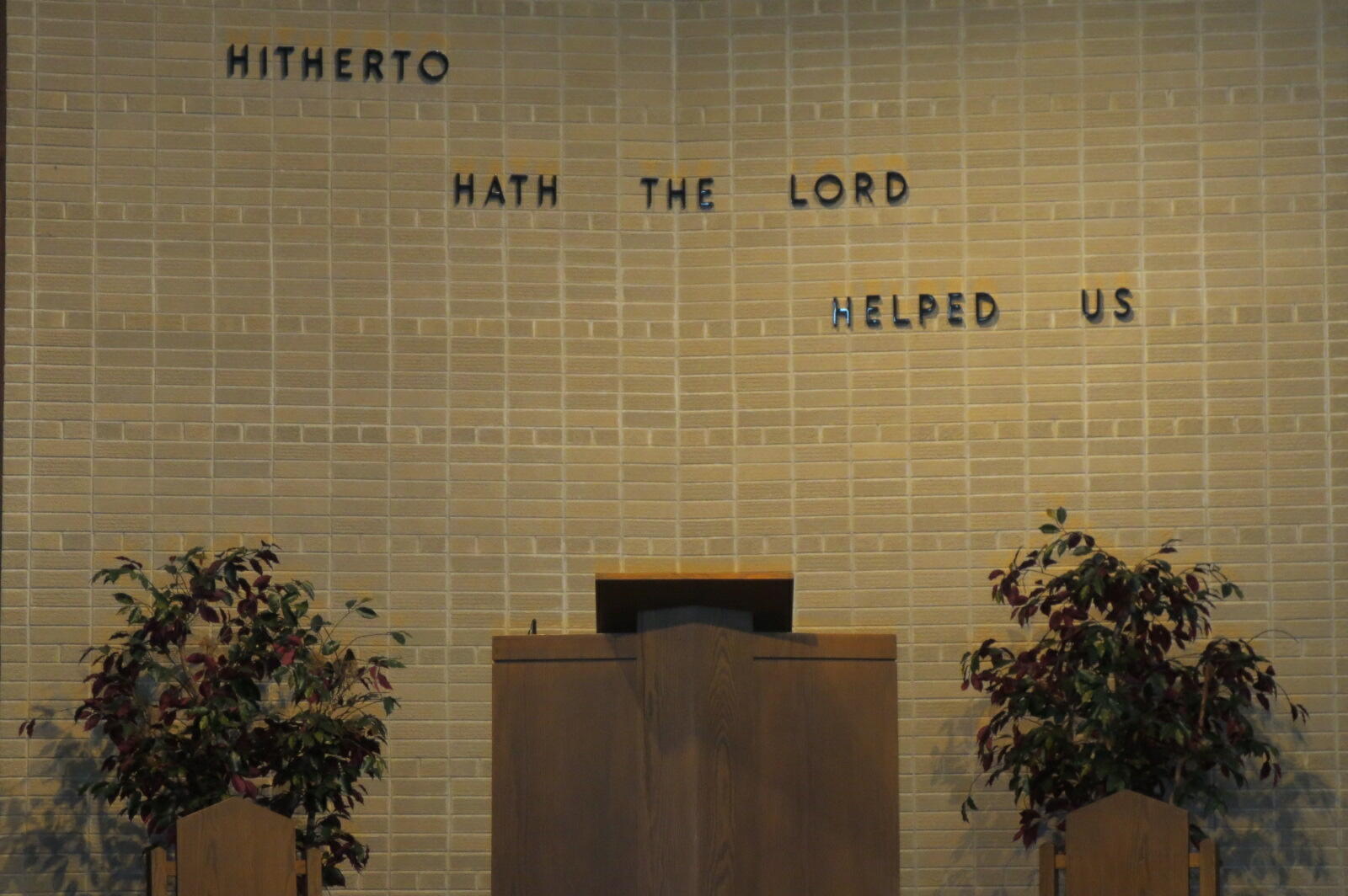 October 3, 2021
Salem Ebenezer Reformed Church RCUS (Manitowoc, WI)
Sermon: "Healthy Words for Older Women"
Order of Service
Prelude
Welcome and Announcements
Call to Worship
*Hymn 35 Immortal, Invisible, God Only Wise
*Salutation and Invocation
Psalm 138 "With Thankful Heart My Praises Bring" (see insert)
We Confess our Christian Faith
Heidelberg Catechism #104
Congregational Prayer
*Psalm 61 "Hear My Cry, O God" (see insert)
Scripture Reading: Proverbs 31:10-31
Text: Titus 2:3-4a
Sermon "Healthy Words for Older Women"
Prayer
Hymn 574 Have Thine Own Way, Lord
(Tithes & Offerings Collected)
*Benediction
*Doxology
Announcements
Pray for Janet Waack, who was hospitalized due to COVID this week. May God grant her full recovery, as well as the many other church members who are at home and suffering with COVID.
Pray for Bob Waack, who is on hospice at Shady Lane. May God care for him, and strengthen his faith, as well as show mercy to all his family and friends, during these final days.
NOTE: The Lord's Supper celebration has been moved to October 17.
Help Manitowoc become a culture of LIFE! Come pray for as long and as often as you are able. 40 Days for Life began Wed. Sept. 22 and continues through Sun. Oct. 31. The vigil hours during the seventh Fall campaign in Manitowoc are 7am - 7pm on Calumet Ave. & 30th St., Manitowoc sidewalks near the local Planned Parenthood. Since 2007, during 40 Days for Life campaigns throughout the world, 19,198 known lives have been reported as saved, 221 abortion workers have left their jobs, and 112 abortion centers have closed. If you would like FREE vigil signs, and to receive a personal orientation/update at the vigil site, contact Manitowoc Prayerful Walkers at 920-860-5581, Leader.MPW.4Life@gmail.com, or https://40daysforlife.com/local-campaigns/manitowoc/.
Sermon Outline
"Healthy Words for Older Women"
Titus 2:3-4a
Theme:
Titus is instructed to feed the older women of the congregation with the appropriate spiritual food from the "pastor's pantry."
1. Their Behavior
2. Their Words
Let us get to know you!
Please take a moment to send us your information so that we may stay connected with you. Your information is carefully managed and protected.
How did you hear about us?