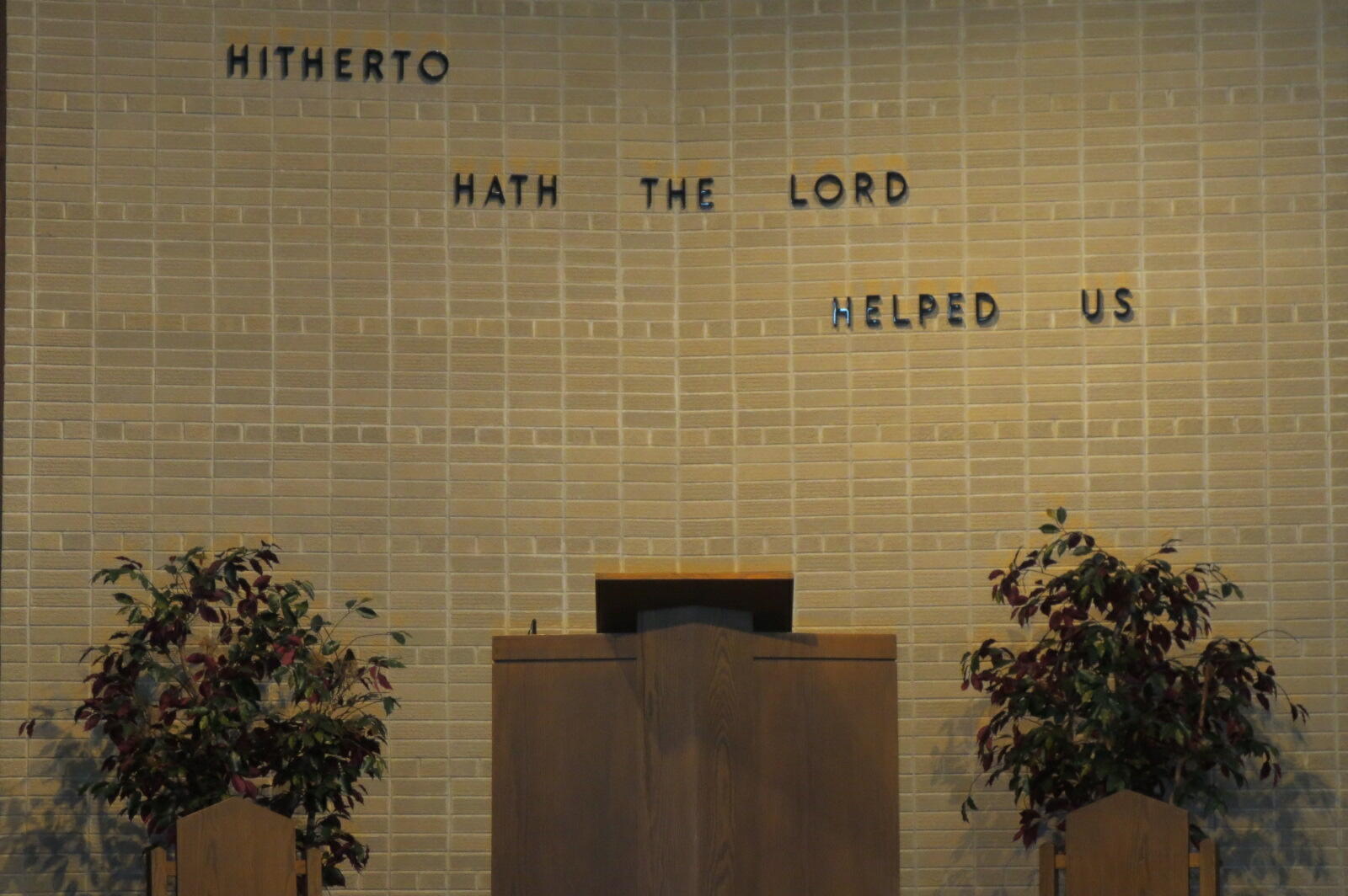 November 7, 2021
Salem Ebenezer Reformed Church RCUS (Manitowoc, WI)
Sermon: "Healthy Words for Younger Women"
Announcements
PRAY for Bob George, whose health is deteriorating. May God sustain his faith as he awaits the Lord's timing on when to call him home to see Jesus.
PRAY for the witness of your congregation to our community and world. See the latest SermonAudio report and remember to share a link or comment on any message on your social media.
Ladies Evening Bible study will meet Monday, Nov. 8 at 6:00 p.m. with salad and/or pizza and Bible study to begin at 7:00 p.m. All women of the church are welcome to join. We will continue in the book titled Disciplines of a Godly Woman with discussion on Chapter 3. If you need a book, see Amy.
Operation Christmas Child: brochures and boxes are available for those wishing to use this way to spread cheer and the Christian message of hope to needy children around the world this year. Boxes are DUE BACK by November 21.
Sermon Outline
"Healthy Words for Younger Women"
Titus 2:4-5
Theme:
Titus must feed the younger women of the congregation by training the older women what spiritual food to give to the younger women.


1. Their private relationships


2. Their daily focus


3. Their public impact
Let us get to know you!
Please take a moment to send us your information so that we may stay connected with you. Your information is carefully managed and protected.
How did you hear about us?