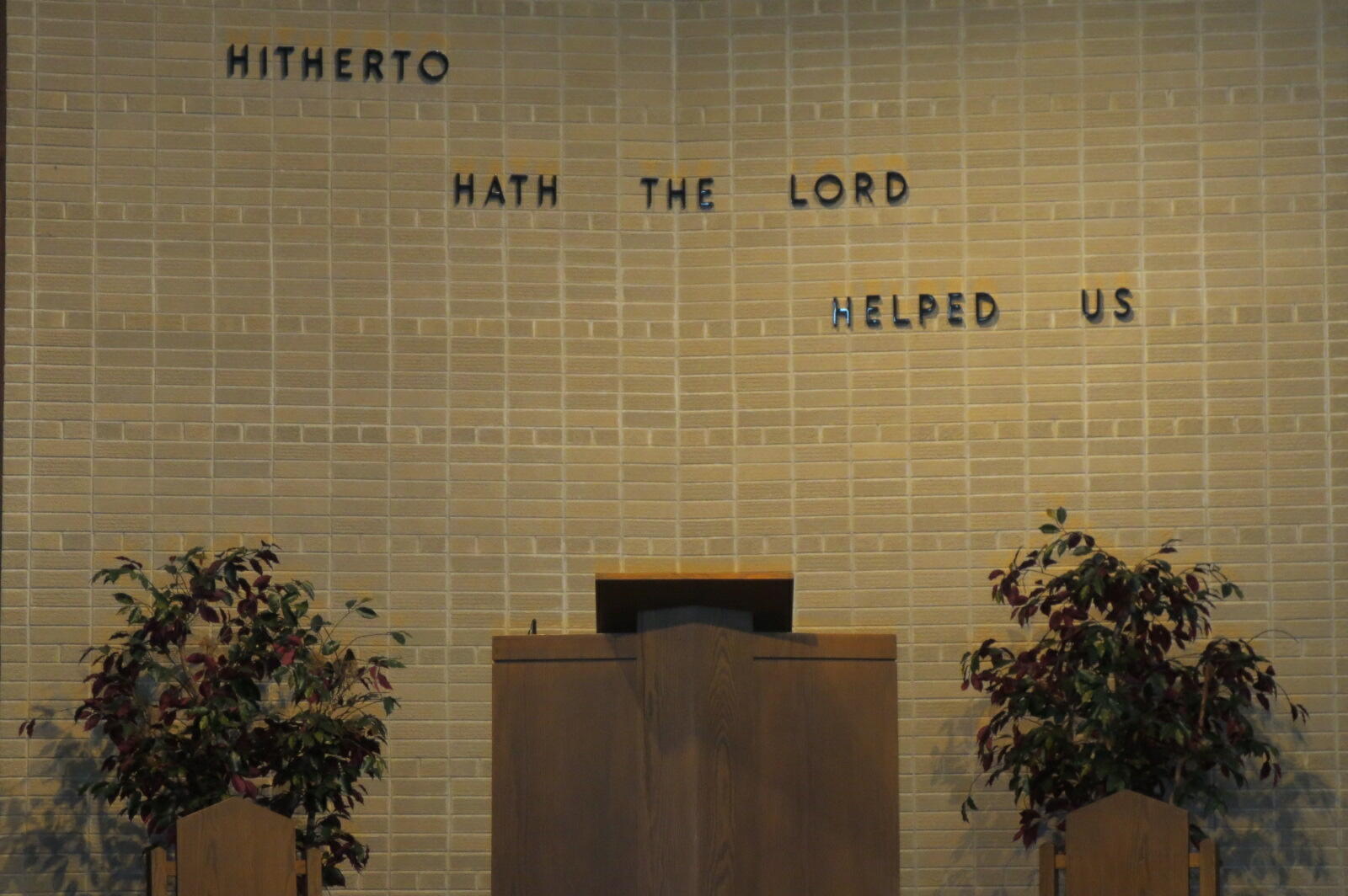 November 14, 2021
Salem Ebenezer Reformed Church RCUS (Manitowoc, WI)
Sermon: "Healthy Words for Younger Men"
Announcements
PRAY for Verlene Kollath, who is in the hospital and whose health is failing. May God grant her peace and trust in the Lord Jesus at this time.
A special offering will be taken today across our church denomination, the Reformed Church in the U.S., for Reformed Faith and Life. This ministry broadcasts Biblical Reformed programming across Africa and the Middle East. Please see the bulletin insert for information on this and the many other foreign missions which you support with your prayers and generous gifts throughout the year.
Operation Christmas Child: brochures and boxes are available for those wishing to use this way to spread cheer and the Christian message of hope to needy children around the world this year. Boxes are DUE BACK by November 21.
Sermon Outline
"Healthy Words for Younger Men"
Titus 2:6-8
Theme:
Titus must feed the younger men of the congregation with the appropriate spiritual food.


1. A pattern of works
2. A pattern of words
Let us get to know you!
Please take a moment to send us your information so that we may stay connected with you. Your information is carefully managed and protected.
How did you hear about us?