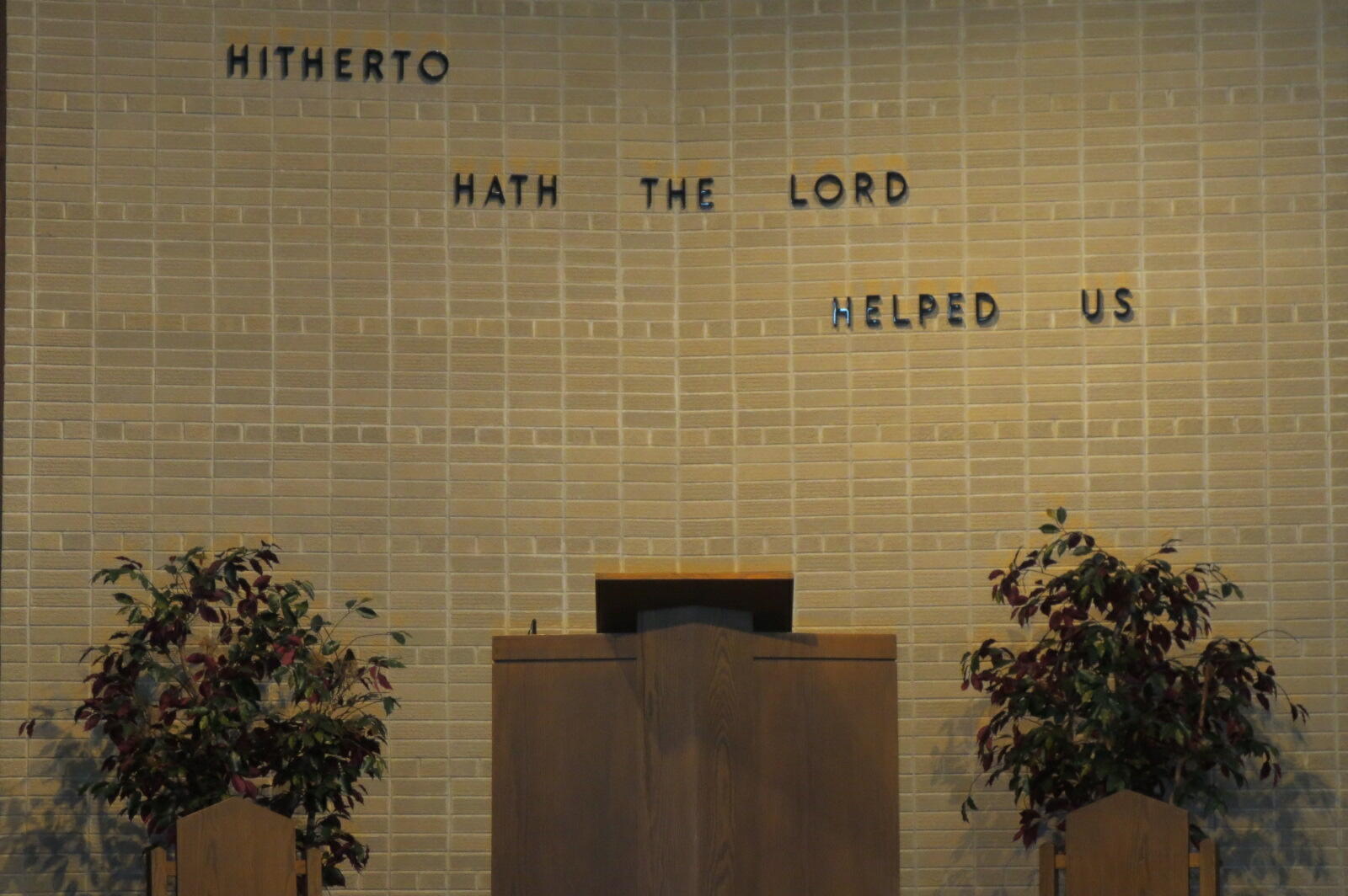 November 28, 2021
Salem Ebenezer Reformed Church RCUS (Manitowoc, WI)
Sermon: "Walking and Leaping and Praising God"
Order of Service
Prelude
Welcome and Announcements
Call to Worship
*Hymn 86 Now Thank We All Our God
*Salutation and Invocation
Choir "Sing the Lord a Song"
We Confess our Christian Faith
Heidelberg Catechism #123
Congregational Prayer
*Hymn 370 We Have Heard the Joyful Sound
Scripture Reading: Isaiah 35
Text: Acts 3:1-10
Sermon "Walking and Leaping and Praising God"
Prayer (concluded with Lord's Prayer in unison)
Hymn 105 Hallelujah! Praise Jehovah
(Tithes & Offerings Collected)
*Benediction
*Doxology
Announcements
PRAY for Joan Vance as she recovers from surgery this week. May God grant her full healing and a closer walk with God through this trial.
The Fiscal YEAR is ENDING. This Sunday is the last Sunday of the year to meet your obligations to the General Fund. All the Benevolent Fund obligations have been generously met for a few months now. Please remember the goodness of the Lord to you as you give with a spirit of cheerfulness.
On behalf of the deacons, thank you to all who participated in Operation Christmas Child. There were 14 Operation Christmas Child packages submitted for delivery. – Rich Reineking
Sermon Outline
"Walking and Leaping and Praising God"
Acts 3:1-10
Theme:
Peter gives a lame man what he needs at the Beautiful Gate.
1. The Beggar's Desperate Need (vv. 1-5)


2. The Lord's Beautiful Provision (vv. 6-10)
Let us get to know you!
Please take a moment to send us your information so that we may stay connected with you. Your information is carefully managed and protected.
How did you hear about us?