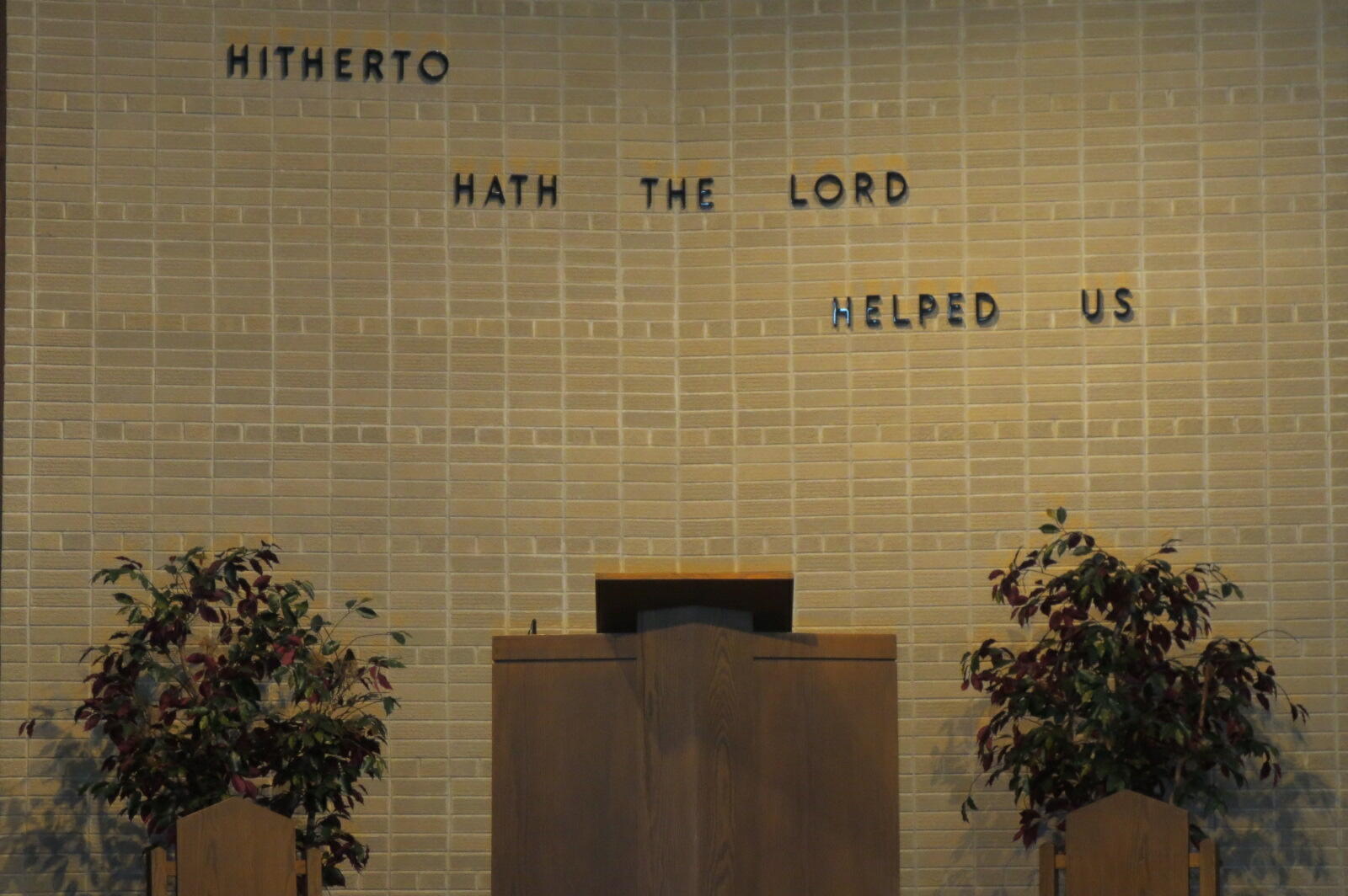 December 5, 2021
Salem Ebenezer Reformed Church RCUS (Manitowoc, WI)
Sermon: "The Power of the Name of Jesus"
Announcements
PRAY for the family of Bob George as they mourn his passing. May they be comforted by the hope of eternal life through Christ Jesus for all who believe in Him. The funeral will be here on Tuesday at 11am (visitation is 9-11am).
PRAY for the Special Classis Meeting this Wednesday in Iowa. The Classis is being asked to hear a formal complaint of church members of Peace Reformed (Garner, IA) against some of their officers and bring a just and Biblical resolution to the matter.
Check out our latest SermonAudio download report and remember to share our church messages on your social media
Christmas Caroling: Next Sunday afternoon we will plan to spread the Christian joy of this season to our shutins. If you have any questions or can help with logistics, please see Patty Check.
Christmas Eve Program: we invite any church members (or guests who will be present) to participate with a reading, song, instrumental piece, ensemble, etc. Please see the pastor with your ideas so he can arrange the program accordingly.
Sermon Outline
"The Power of the Name of Jesus"
Acts 3:11-19
Theme:
Peter preaches the Power of the Name of Christ to the Jews.
1. The Christ they Rejected (vv. 11-15)
2. The Christ Who is their only Hope (vv. 16-19)
Let us get to know you!
Please take a moment to send us your information so that we may stay connected with you. Your information is carefully managed and protected.
How did you hear about us?