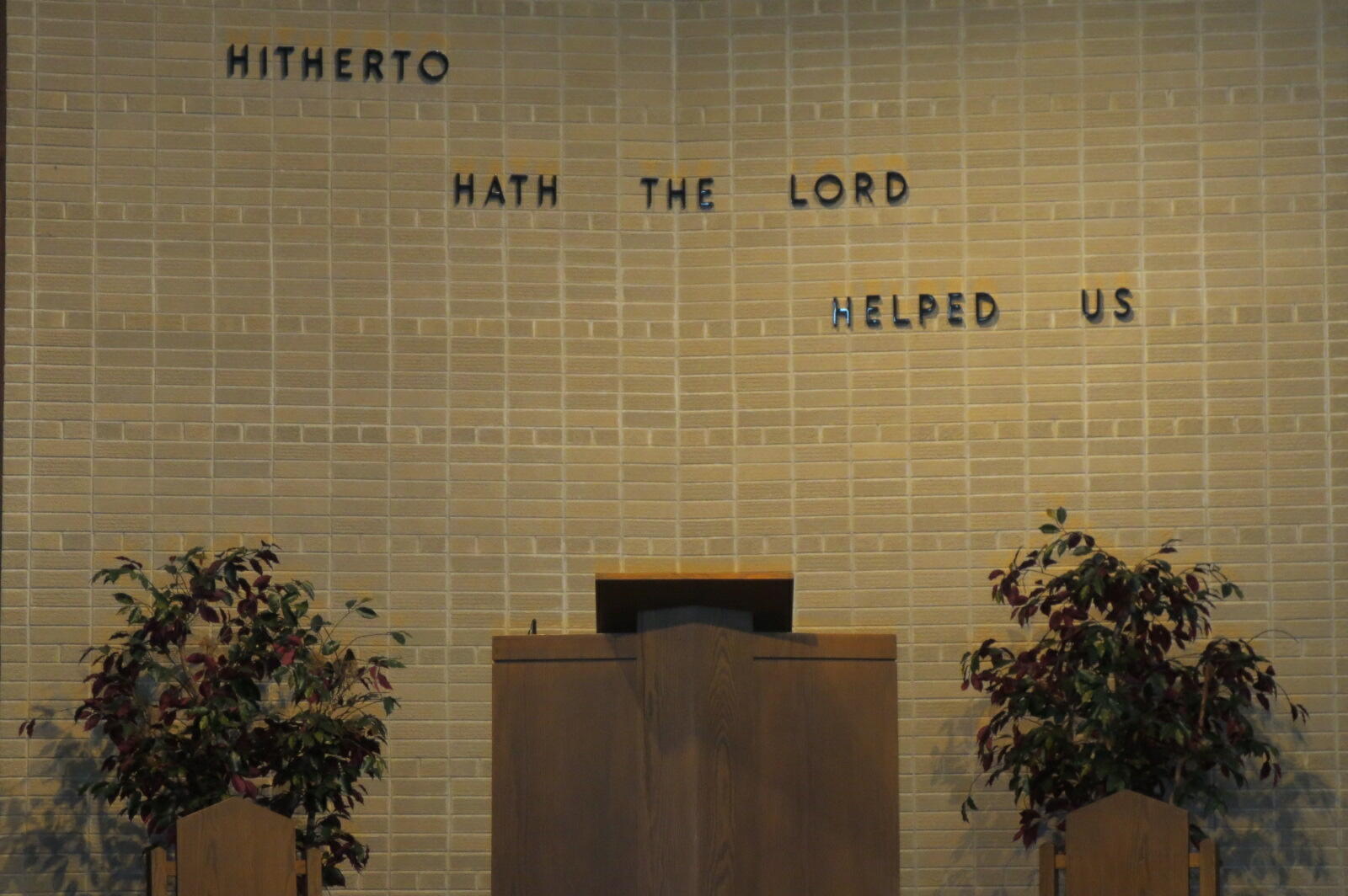 December 26, 2021
Salem Ebenezer Reformed Church RCUS (Manitowoc, WI)
Sermon: "Saying 'Amen' to 2021"
1 Chronicles 29:10-15NKJV
Order of Service
Prelude
Welcome and Announcements
Call to Worship
*Hymn 27 Great is Thy Faithfulness
*Salutation and Invocation
Choir "Sing an Alleluia"
We Confess our Christian Faith
Heidelberg Catechism #127-129
Congregational Prayer
*Hymn 640 Gentle Mary Laid Her Child
Scripture Reading: Ephesians 3:20-21
Text: 1 Chronicles 29:10-15
Sermon "Saying 'Amen' to 2021"
Prayer (concluded with Lord's Prayer in unison)
Hymn 170 Thou Dost Reign on High
(Tithes & Offerings Collected)
*Benediction
*Doxology
Announcements
Pray for Doris Bruckschen as she continues to recover in the hospital from illness. May God strengthen her body and soul through this trial.
Our family wants to thank everyone for your Christmas cards and gifts! We wish you a blessed Christmas season and look forward to a Happy New Year serving the Lord with you." -Pastor Kyle and Donielle Sorensen and Family.
The Annual Congregational Meeting has been set for January 23, 2022, after a fellowship lunch. The officers nominated for election at that meeting are Elder: Larry Stock, Deacon: Ben Stock. Please see last week's Consistory meeting Summary for additional information on a variety of matters.
Sermon Outline
"Saying 'Amen' to 2021"
1 Chronicles 29:10-15
Theme:
Jesus teaches His disciples that as Christians, we close our prayers (and years) with words of worship.


1. God's forever Kingdom


2. God's forever Power


3. God's forever Glory
Let us get to know you!
Please take a moment to send us your information so that we may stay connected with you. Your information is carefully managed and protected.
How did you hear about us?