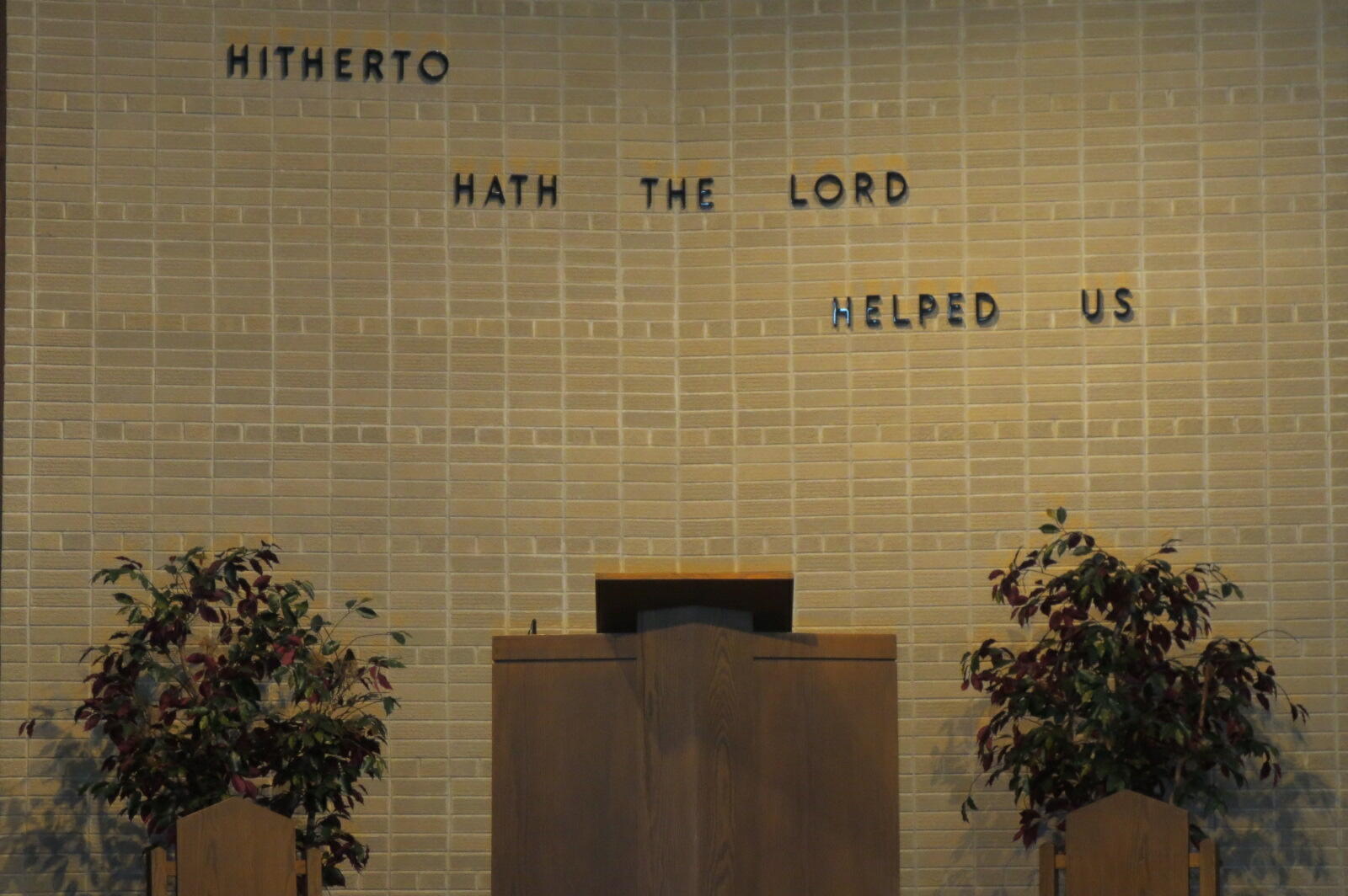 January 2, 2021
Salem Ebenezer Reformed Church RCUS (Manitowoc, WI)
Sermon: "Perseverance of the Saints, Our Hope in the New Year"
Order of Service
Prelude
Welcome and Announcements
Call to Worship
*Hymn 26 Our God, Our Help in Ages Past
*Salutation and Invocation
Choir "Come Follow That Star"
We Confess our Christian Faith
Heidelberg Catechism #1-2
Congregational Prayer
*Hymn 649 I Belong to Jesus
Scripture Reading: Romans 7:13 - 8:4
Text: Romans 7:21-25
Sermon "Perseverance of the Saints, Our Hope in the New Year"
Prayer (concluded with Lord's Prayer in unison)
Hymn 79 Though Troubles Assail Us
(Tithes & Offerings Collected)
*Benediction
*Doxology
Announcements
Pray for Doris Bruckschen as she remains in the hospital. May God strengthen her body and soul through this trial.
NOTE: there will be no Family Bible Class or Men's Bible Study in the month of January. These will resume in February.
The Annual Congregational Meeting has been set for January 23, 2022, after a fellowship lunch. The officers nominated by the Consistory for election at that meeting are Elder: Larry Stock, Deacon: Ben Stock. Please prayerfully consider these candidates in light of God's description of these offices, found in 1 Timothy 3:1-13, Titus 1:5-16, and 1 Peter 5:1-5.
Our local Constitution states that one additional nomination for each position may be made by congregation members in good and regular standing. This nomination may be made as late as the day of the meeting. However, it is best for any potential nominee to have more advance notice, so please bring any additional nominations to the Consistory as soon as possible.
Sermon Outline
"Perseverance of the Saints, Our Hope in the New Year"
Romans 7:21-25
Theme:
What the doctrine of the Perseverance of the Saints does for Christians…


1. Delivers us from Sin's Dominion, but not its presence


2. Drives us to Humility about the future


3. Declares our God is Faithful to preserve us
Let us get to know you!
Please take a moment to send us your information so that we may stay connected with you. Your information is carefully managed and protected.
How did you hear about us?