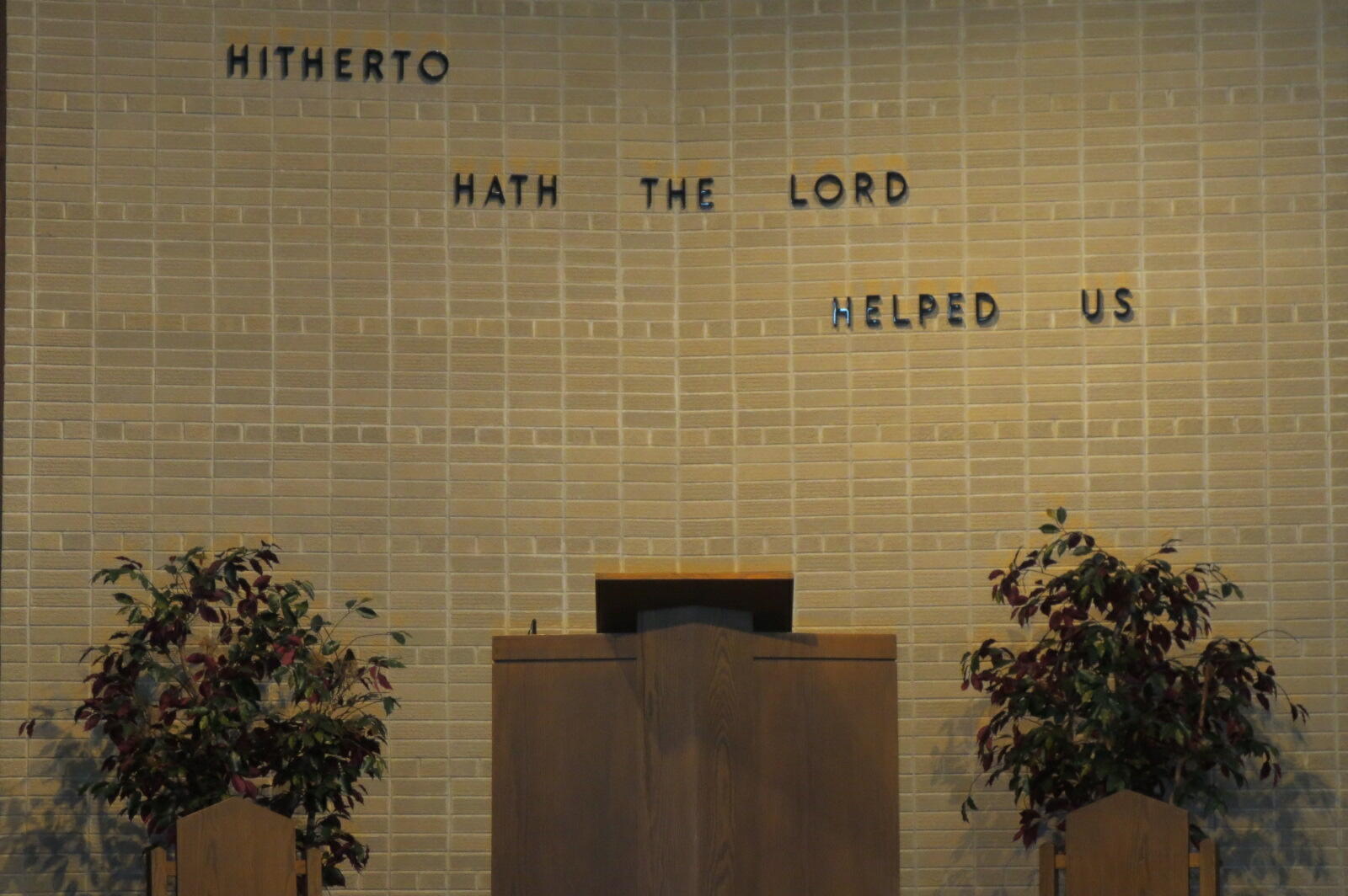 January 9, 2021
Salem Ebenezer Reformed Church RCUS (Manitowoc, WI)
Sermon: "My Triple Comfort"
Announcements
Pray for the family of Doris Bruckschen in their time of mourning. Funeral services will be here this Saturday at 11:00 a.m., with visitation from 9:00 until time of service.
NOTE: Young People and any volunteers will take down the Christmas tree following today's service.
Please pray for Pastor Sorensen as he teaches a class this week at Heidelberg Theological Seminary to other pastors on the topic of Biblical Counseling. May God give him wisdom and the class great encouragement and ability to grow in their skills at ministering to their congregations.
The Annual Congregational Meeting has been set for January 23, 2022, after a fellowship lunch. The officers nominated by the Consistory for election at that meeting are Elder: Larry Stock, Deacon: Ben Stock. Please prayerfully consider these candidates in light of God's description of these offices, found in 1 Timothy 3:1-13, Titus 1:5-16, and 1 Peter 5:1-5.
Our local Constitution states that one additional nomination for each position may be made by congregation members in good and regular standing. This nomination may be made as late as the day of the meeting. However, it is best for any potential nominee to have more advance notice, so please bring any additional nominations to the Consistory as soon as possible.
Sermon Outline
"My Triple Comfort"
Ephesians 1:3-14
Theme:
The Christian has a triple comfort
in life and in death
1. God the Son Redeems
2. God the Father Preserves


3. God the Holy Spirit Assures
Let us get to know you!
Please take a moment to send us your information so that we may stay connected with you. Your information is carefully managed and protected.
How did you hear about us?