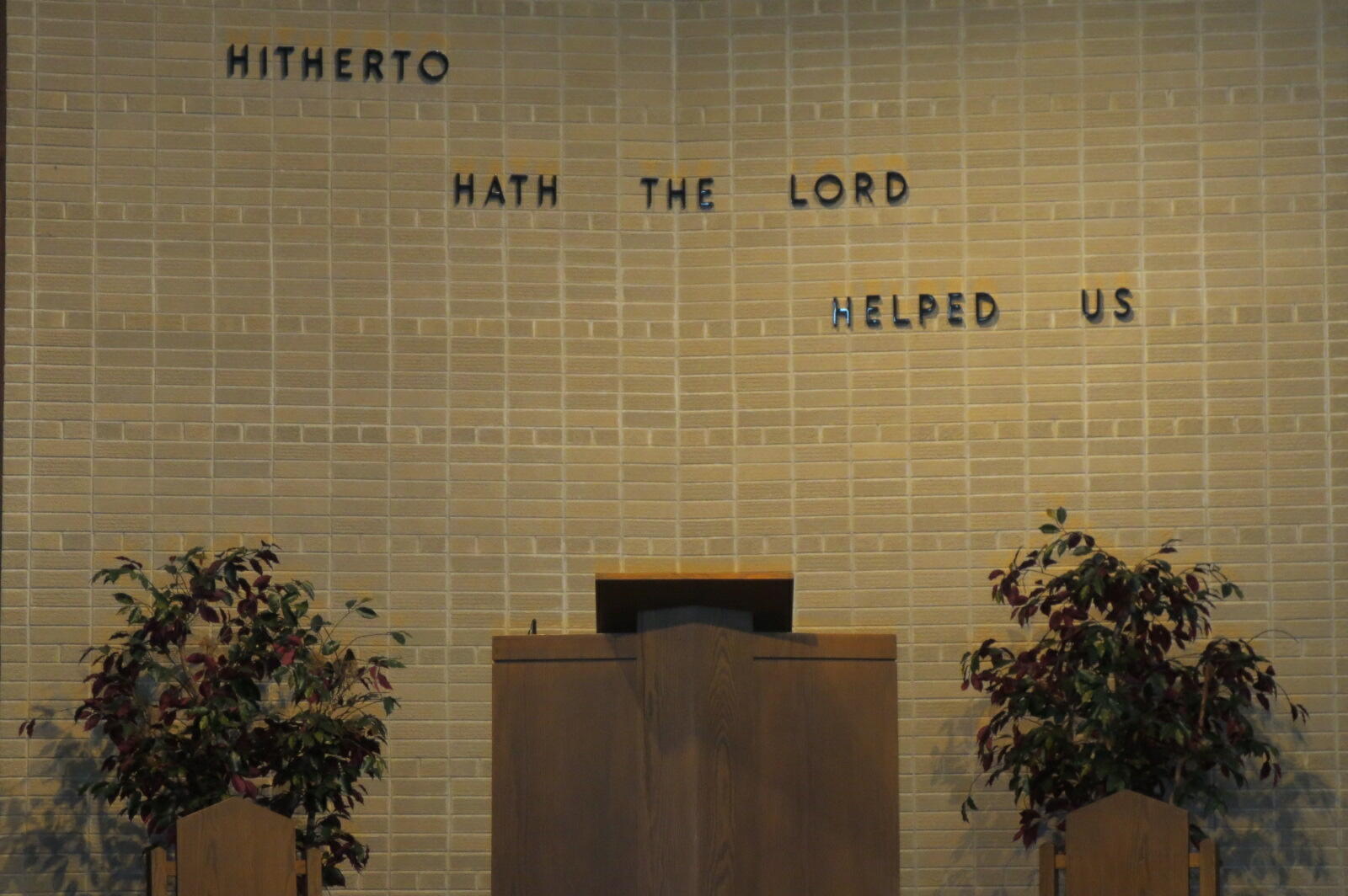 July 24, 2022
Salem Ebenezer Reformed Church RCUS (Manitowoc, WI)
Sermon: "Unified In Humility"
Announcements
We welcome to our pulpit today our summer intern, Mr. Matthew Dawn. May God bless his ministry of the gospel to our hearts today and throughout the summer.
Fellowship time will be held after service next Sunday. There is food left from camp and church picnic. Bring a dish to pass or dessert if you wish.
Thank you to all of those contributing their time and donations to this year's Covenant Church Camp. It is truly neat to see the helping hands of our congregation come together to make such a memorable event possible. Church Camp is a time where many of God's children strengthen their faith as well as their friendships with each other - something we could not have done without your help.
*All of those who helped with setup in the pouring rain on
Monday of the Fourth of July. *Jim and Elaine Bruckschen
and Todd and Sue Borgwardt, for the use of their boats.
*Larry Stock for personally bringing his own grill when the
camp grills unexpectedly did not work. *Larry Stock and
Austin Shillcox, who helped to repair drywall unexpectedly
on short notice. *Connie for her ongoing commitment to
help coordinate the entire event each year. *And finally, an
extra special thank you goes out to Carolyn. Your
commitment to this camp for the past 34 years has not gone
unnoticed. Kayla Shillcox
Sermon Outline
"Unified in Humility"
Philippians 2:1-4
Let us get to know you!
Please take a moment to send us your information so that we may stay connected with you. Your information is carefully managed and protected.
How did you hear about us?