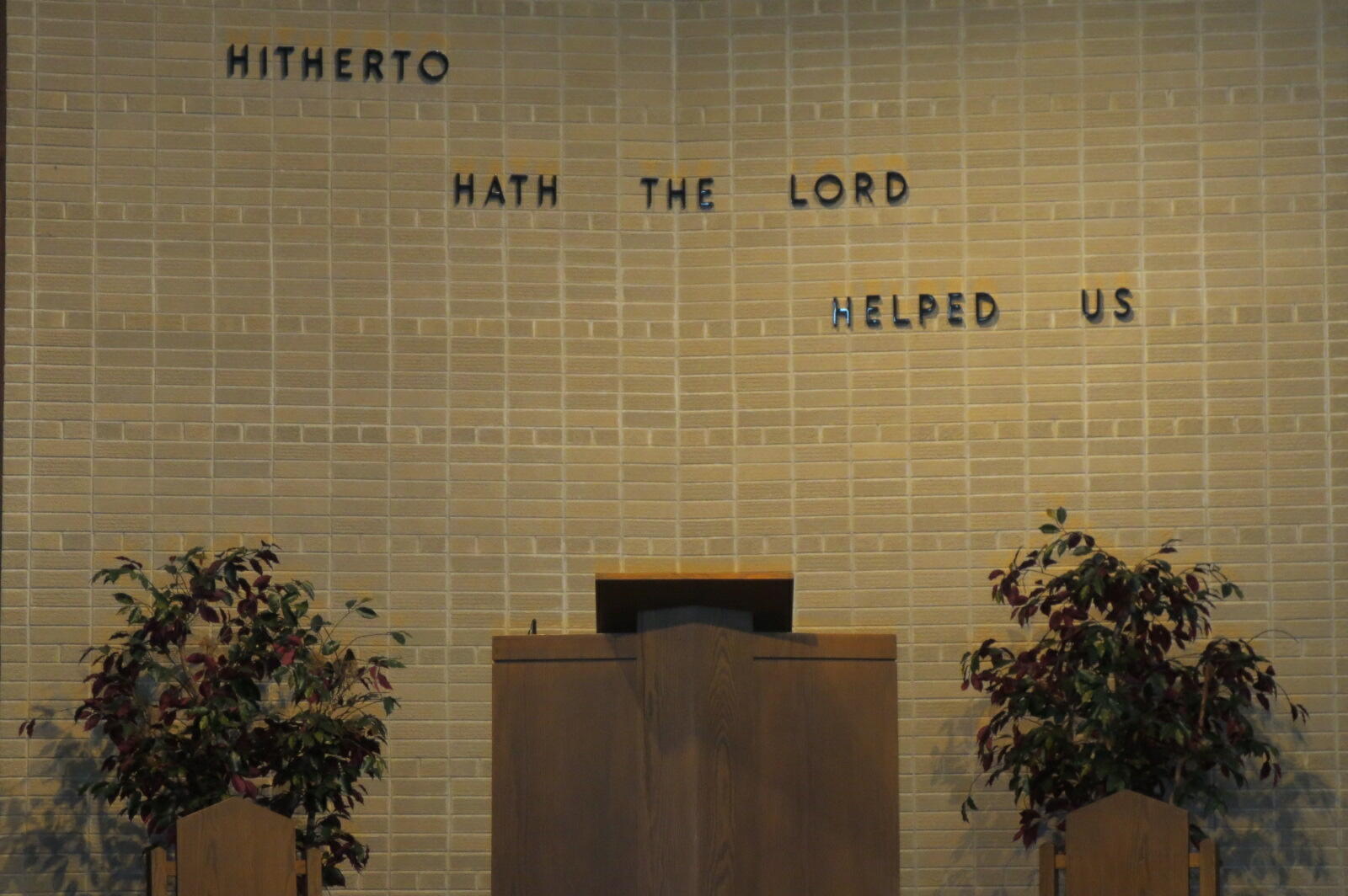 September 18, 2022
Salem Ebenezer Reformed Church RCUS (Manitowoc, WI)
Sermon: "God's New Commandment"
Announcements
We welcome to our pulpit today, Rev. David Robbins. May God bless his ministry of the Gospel to our hearts today.
The Ladies Daytime Bible Study will be meeting at 1 p.m. on Wednesday, Sept. 21. We will be continuing our study using the book, "Considering Job." For those of you who may be interested but have not come before, we meet here at church on the first and third Wednesdays of the month. Please join us as we strengthen our friendships, our faith, and our knowledge of God. Contact Patty Check with any questions 920-242-0416.
Funeral services for DuWayne Hackmann, who passed away last week, will be held here at the church at 11 a.m. Tuesday, with visitation from 9 to 11 a.m. Please keep the family in your prayers.
We will celebrate the Lord's Supper during service on Sunday, Sept. 25, so please come prepared to commune with your Lord and with the rest of the body of Christ. Let us be sure to do all that we can to settle accounts with anyone whom we may have wronged, or who may have wronged us.
Fellowship time after service on Sunday, Sept. 25, will be hosted by the Sunday School teachers (with a little help from their friends).
On the table in the fellowhip hall is a list of prayer requests for our Home Mission churches. Please pick one up to take home.
Notable this week: Tuesday - Evan Mittelstaedt's Birthday, Saturday - Judy Luckow's Birthday
Sermon Outline
"God's New Commandment"
1 John 2:3-11
Let us get to know you!
Please take a moment to send us your information so that we may stay connected with you. Your information is carefully managed and protected.
How did you hear about us?