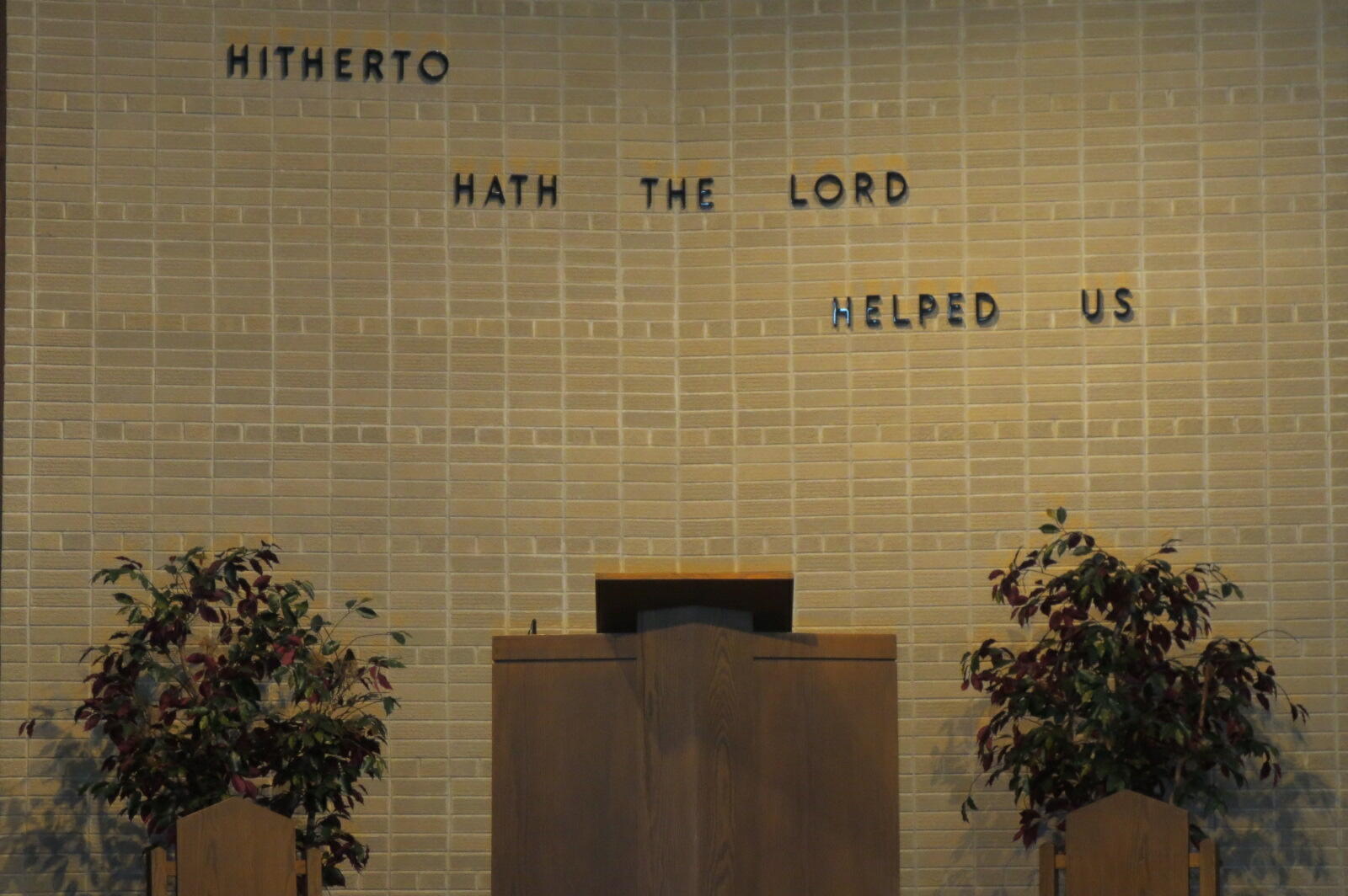 October 2, 2022
Salem Ebenezer Reformed Church RCUS (Manitowoc, WI)
Sermon: "Equipped to Obey"
Announcements
We welcome to our pulpit today, Rev. David Robbins. May God bless his ministry of the Gospel to our hearts today.
On the table in the fellowship hall is a list of prayer requests for our Home Mission churches. Please pick one up to take home.
Ladies Evening Bible Study will meet at 5:30 p.m. on Monday, October 10, continuing in the book "Disciplines of a Godly Woman," lesson chapter 10. See Elaine Bruckschen for additional details.
The Consistory met Sept. 27 and took the following actions:
*Reviewed financial status of benevolence and general funds. Benevolence continues to be satisfactory, however, the general fund is slightly below where it should be for this time of year.
*There was some discussion about increasing the remuneration for Rev. David Robbins in consideration of his commitment to our congregation during our time without a pastor. It was decided to increase his weekly stipend.
*Funds were disbursed to Classis and Synod to meet our financial obligations to these bodies.
*It was noted that the Day of Prayer contributions from the congregation for mission work are slightly behind last year's total. The contribution box will remain in the fellowship hall of the church for the next few weeks.
*Parsonage remodeling updates were discussed. Bids for windows and countertops were approved.
*Mission Fest was set for Oct. 30, with Rev. Robbins delivering the sermon and then making a presentation on missions following the noon meal.
*Other matters on the grounds of the church were set for repair, or removal - emergency lights in the fellowship hall, trees on the east edge of the church property, flashing on the shed, the organ, possible placement of an AED in the church proper.
*Next meeting was set for Oct. 25, with the December budget meeting set for the 13th.
Sermon Outline
"What's Not to Love?"
1 John 2:15-17
Let us get to know you!
Please take a moment to send us your information so that we may stay connected with you. Your information is carefully managed and protected.
How did you hear about us?