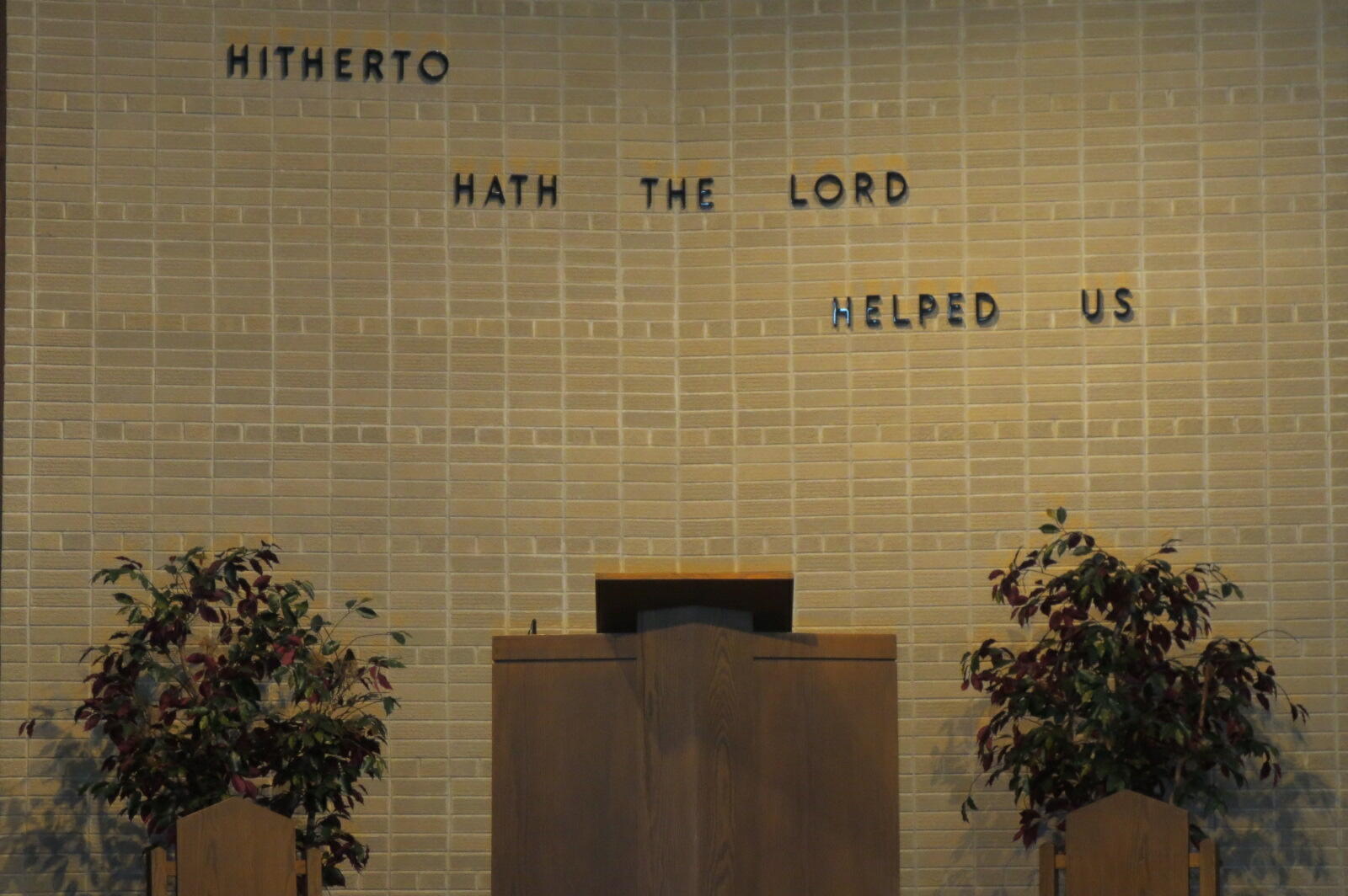 October 9, 2022
Salem Ebenezer Reformed Church RCUS (Manitowoc, WI)
Sermon: "You Have an Anointing from the Holy One"
Announcements
We welcome to our pulpit today, Rev. David Robbins. May God bless his ministry of the Gospel to our hearts today.
On the table in the fellowship hall is a list of prayer requests for our Home Mission churches. Please pick one up to take home.
Ladies Evening Bible Study will meet at 5:30 p.m. on Monday, October 10, continuing in the book "Disciplines of a Godly Woman," lesson chapter 10. See Elaine Bruckschen for additional details.
Mission Fest is scheduled for Oct. 30. Rev. Robbins will lead the regular morning service, then make a presentation on missions following the noon meal. This will also serve as our fellowship meal for the month of October, so please bring a dish to pass or a dessert.
Shoe boxes from Samaritan's Purse, to be filled for the Christmas season, are on a table in the Fellowship Hall. Instructions are on the boxes. For additional information, see Rich Reineking.
Prayers for Jon Lippert. He has recently been diagnosed with lung cancer. He has started treatment, but he has a long way to go. Thank you, Barb Seidler.
General Fund and Benevolent Fund as of Sept. 31:
Actual Budget
General Fund $95,393 $98,791
Benevolent Fund $33,258 $30,139
Notable this week: Monday - Cliff Konik's birthday, Shane &
Jennifer's anniversary, Tuesday - Deb Bruckschen & Dianne
Nelson's birthdays, Wednesday - Sierra Borgwardt's
birthday, Thursday - Ron & Ellen Mittelstaedt anniversary
Sermon Outline
"You Have an Anointing from the Holy One"
1 John 2:18-23
Let us get to know you!
Please take a moment to send us your information so that we may stay connected with you. Your information is carefully managed and protected.
How did you hear about us?