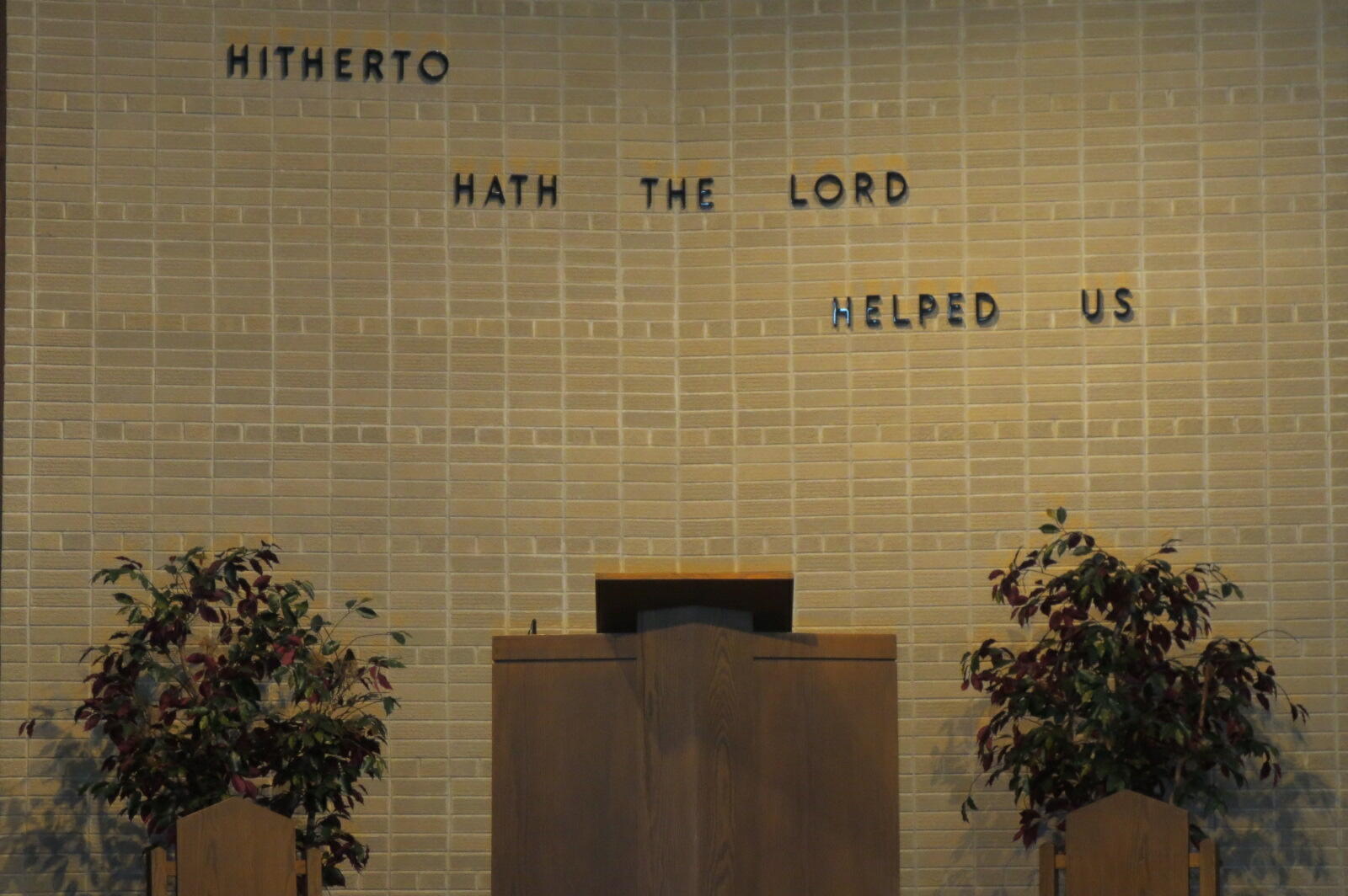 October 16, 2022
Salem Ebenezer Reformed Church RCUS (Manitowoc, WI)
Order of Service
Prelude
Welcome and Announcements
Call to Worship
Hymn 119 O Lord, How Shall I Meet You
Salutation and Invocation
Hymn 125 My Heart Doth Overflow
We Confess our Christian Faith
Heidelberg Catechism #108-109
Congregational Prayer
Hymn 145 Come, Thou Long Expected Jesus
Scripture Reading: Jeremiah 31:33-34
Scripture Text: 1 John 2:24-29
Sermon "Abide in Him"
Prayer (concluded with Lord's Prayer in unison)
Hymn 335 Abide With Me
(Tithes & Offerings Collected)
Benediction
Doxology
Announcements
We welcome to our pulpit today, Rev. David Robbins. May God bless his ministry of the Gospel to our hearts today.
Those wishing to contact Rev. Robbins for spiritual concerns, prayer requests or pastoral needs can call him at 1-408-310-2314.
Mission Fest is scheduled for Oct. 30. Rev. Robbins will lead the regular morning service, then make a presentation on missions following the noon meal. This will also serve as our fellowship meal for the month of October, so please bring a dish to pass or a dessert.
Save the date: The annual church cleaning will take place on Friday, Nov. 4. More information will follow in future bulletins.
Shoe boxes from Samaritan's Purse, to be filled for the Christmas season, are on a table in the Fellowship Hall. Instructions are on the boxes. For additional information, see Rich Reineking.
General Fund and Benevolent Fund as of Sept. 31:
Actual - Budget
General Fund - $95,393 - $98,791
Benevolent Fund - $33,258 - $30,139
Notable this week:
Sermon Outline
"Abide in Him"
1 John 2:24-29
Let us get to know you!
Please take a moment to send us your information so that we may stay connected with you. Your information is carefully managed and protected.
How did you hear about us?