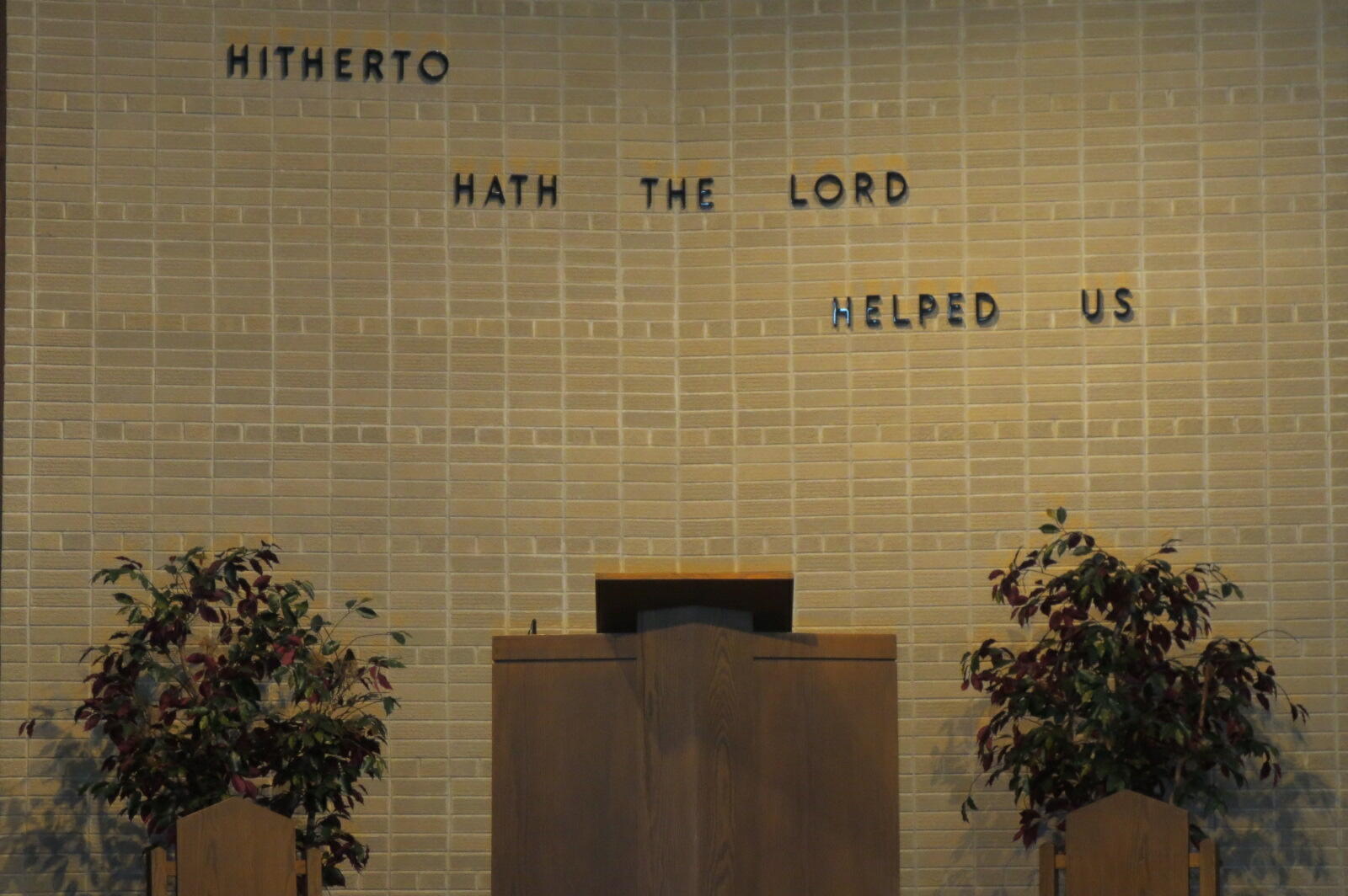 October 30, 2022
Salem Ebenezer Reformed Church RCUS (Manitowoc, WI)
Sermon: "He Was Manifested"
Order of Service
Prelude
Welcome and Announcements
Call to Worship
Hymn 44 O Lord Most High, With All My Heart
Salutation and Invocation
Choir - Evangelism Medley
We Confess our Christian Faith
Heidelberg Catechism #112
Congregational Prayer
Hymn 690 Jesus Paid it All
Scripture Reading: Isaiah 54:4-5
Scripture Text: 1 John 3:4-9
Sermon "He Was Manifested"
Prayer (concluded with Lord's Prayer in unison)
Hymn 463 From Out the Depths I Cry
(Tithes & Offerings Collected)
Benediction
Doxology
Announcements
We welcome to our pulpit today, Rev. David Robbins. May God bless his ministry of the Gospel to our hearts today.
Those wishing to contact Rev. Robbins for spiritual concerns, prayer requests or pastoral needs can call him at 1-408-310-2314.
Mission Fest is today. Rev. Robbins will lead the regular morning service, then make a presentation on missions following the noon meal. This will also serve as our fellowship meal for the month.
Thanks to the Mission Fest Committee: Bonnie and Ralph Lutze; Kay Grady and Bob Schmidt; Deb Schuh and Bob Lutze.
PRAY for Myrt Vetter, who was hospitalized last week and is now in rehab at Hamilton Medical Services in Two Rivers, Room 134.
Thank you to everyone from Ron and Ellen Mittelstaedt for the cards, prayers and thoughts for Ellen. Keep praying that God's will be done during this time of trial.
The annual church cleaning will take place on Friday. If unable to make that day, see Carolyn to set up another time during the week.
Special thanks to the congregation for contributing to Day of Prayer Missions, as $870 was received in donations to benefit the building fund for Christ RCUS in Casper, WY.
If you have not been receiving the Reformed Herald, please contact Rich Reineking.
Won't you pack a shoebox for Operation Christmas Child? Boxes are available in the fellowship hall. Deadline is Nov. 20.
Notable this week: Today - David and Rebecca Konik - anniversary,
Saturday - Jeff Schwantz - birthday
Sermon Outline
"He Was Manifested"
1 John 3:4-9