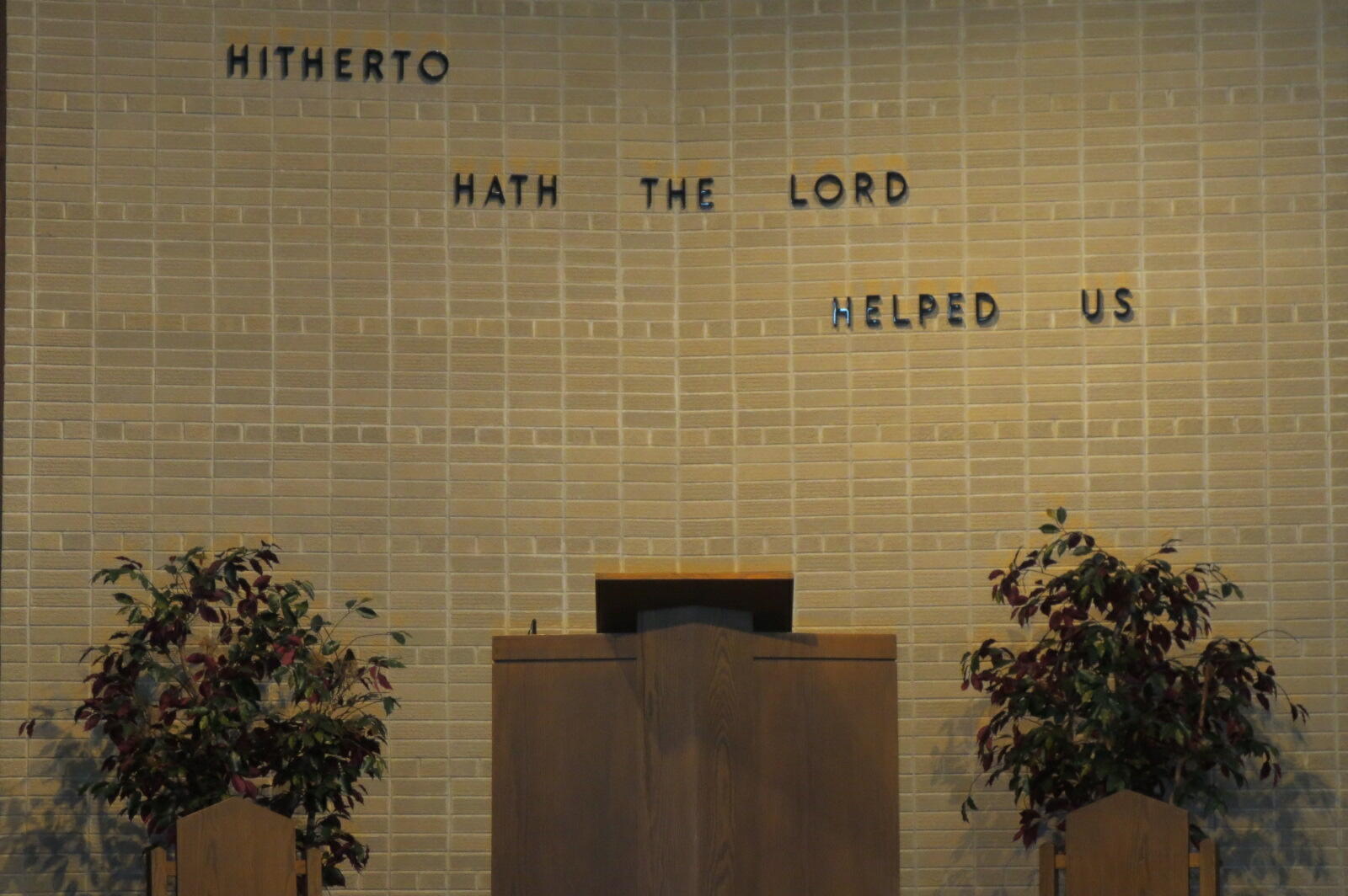 November 13, 2022
Salem Ebenezer Reformed Church RCUS (Manitowoc, WI)
Sermon: "By This We Know Love"
Order of Service
Prelude
Welcome and Announcements
Call to Worship
Hymn 80 How Firm a Foundation
Salutation and Invocation
Hymn 580 It Is Well with My Soul
We Confess our Christian Faith
Heidelberg Catechism #116-119
Congregational Prayer
Hymn 82 Unto the Hills
Scripture Reading: Hebrews 10:19-25
Scripture Text: 1 John 3:16-24
Sermon "By This We Know Love"
Prayer (concluded with Lord's Prayer in unison)
Hymn 53 Hallelujah, Praise Jehovah!
(Tithes & Offerings Collected)
Benediction
Doxology
Announcements
We welcome to our pulpit today, Rev. David Robbins. May God bless his ministry of the Gospel to our hearts today.
Those wishing to contact Rev. Robbins for spiritual concerns, prayer requests or pastoral needs can call him at 1-408-310-2314.
If you would like to participate in Church Camp as an overnight counselor, please consider attending the virtual meeting to be held this Tuesday, Nov. 15 at 7 p.m. Contact Kayla Shillcox for more details at 920-323-9511.
Signup sheets for the Ladies Aid/Family Bible Class Christmas dinner are on the table in the Fellowship Hall.
The Ladies Evening Bible study will meet at 5:30 p.m. on Monday, November 14, continuing in the book "Disciplines of a Godly Woman," Chapter 11- Discipline of Singleness. See Elaine Bruckschen for more information.
The fellowship meal after service on Nov. 27 will be hosted by the Ladies Daytime and Evening Bible study groups.
Won't you pack a shoebox for Operation Christmas Child? Boxes are available in the fellowship hall. Deadline is Nov. 20.
Notable this week: Today: Brad Voss birthday, Thursday: Austin Shillcox birthday, Saturday: Ellie Meinnert and Tim Harbach birthdays
Sermon Outline
"By This We Know Love"
1 John 3:16-24