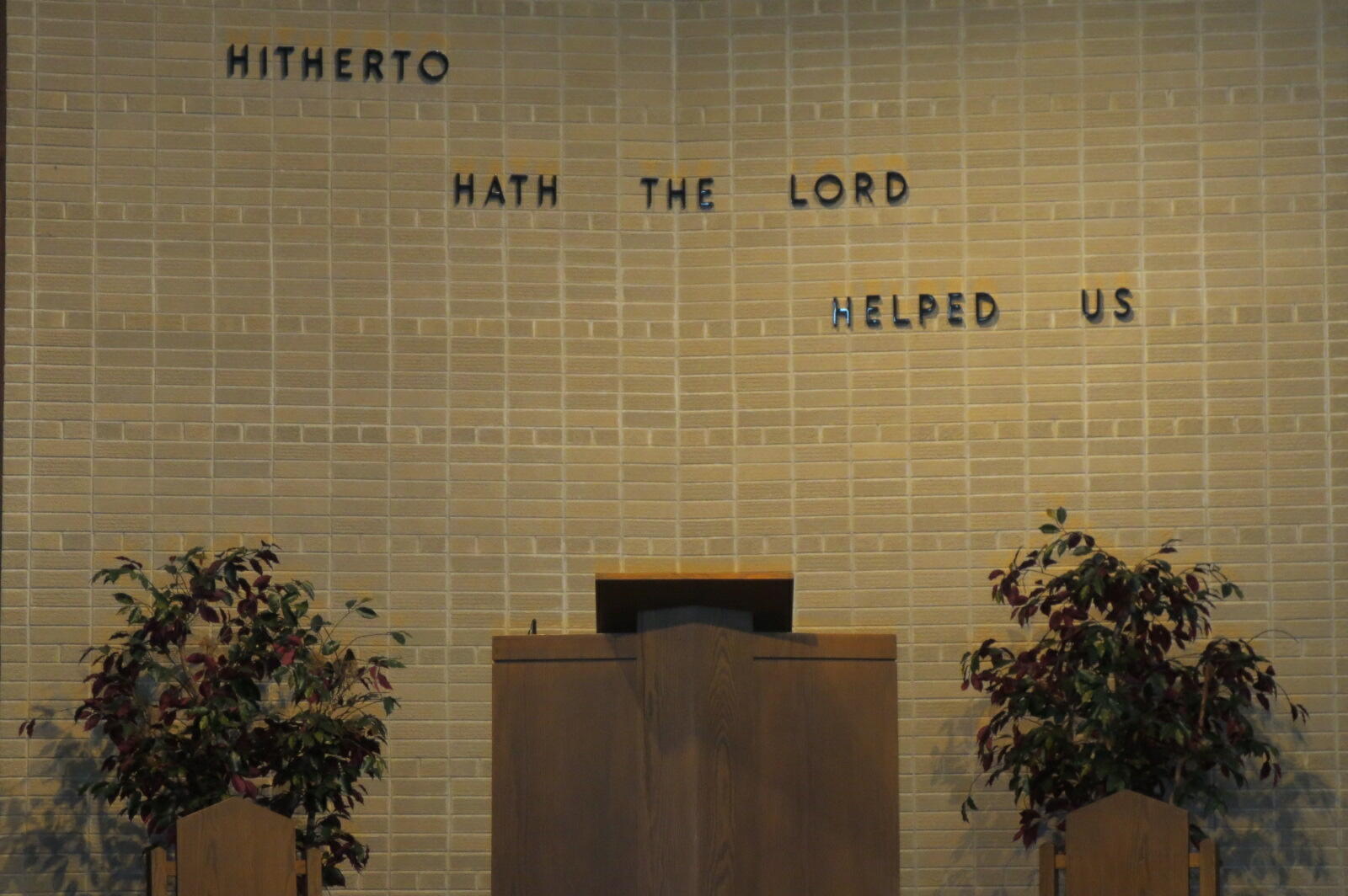 November 24, 2022
Salem Ebenezer Reformed Church RCUS (Manitowoc, WI)
Sermon: "Enter His Gates with Thanksgiving"
Order of Service
Prelude
Welcome and Announcements
Call to Worship
Hymn 1 All People That on Earth Do Dwell
Salutation and Invocation
Choir "Thanksgiving Medley"
We Confess our Christian Faith
Heidelberg Catechism #122
Congregational Prayer
Hymn 535 How Good It is to Thank the Lord
Scripture Reading: Colossians 3:16-17
Scripture Text: Psalm 100
Sermon "Enter His Gates with Thanksgiving"
Prayer (concluded with Lord's Prayer in unison)
Hymn 86 Now Thank We All Our God
Tithes & Offerings Collected)
Benediction
Doxology
Announcements
We welcome to our pulpit today, Rev. David Robbins. May God bless his ministry of the Gospel to our hearts today.
Those wishing to contact Rev. Robbins for spiritual concerns, prayer requests or pastoral needs can call him at 1-408-310-2314.
Signup sheets for the Ladies Aid/Family Bible Class Christmas dinner are on the table in the Fellowship Hall.
The fellowship meal after service on Nov. 27 will be hosted by the Ladies Daytime and Evening Bible study groups.
A signup sheet for poinsettias is on the table in the fellowship hall also.
"Day of Prayer - Reformed Faith & Life." Please keep this mission work in prayer. A donation box is available in the fellowship hall. For more information see the bulletin insert.
Many thanks to those who contributed shoeboxes for Operation Christmas Child. Seventeen boxes were collected and sent off this past Monday to the local drop-off site, sending good news and great joy to children across the globe. It is in prayerful hope that it leads to evangelism, discipleship and multiplication of believers and churches.
"If you have noticed, we are having bell tolling issues with our Schulmerich Novabell System. Please be patient, hope to have it operational soon." Rich Reineking
Notable this week:
Sermon Outline
"Enter His Gates with Thanksgiving"
Psalm 100
Let us get to know you!
Please take a moment to send us your information so that we may stay connected with you. Your information is carefully managed and protected.
How did you hear about us?