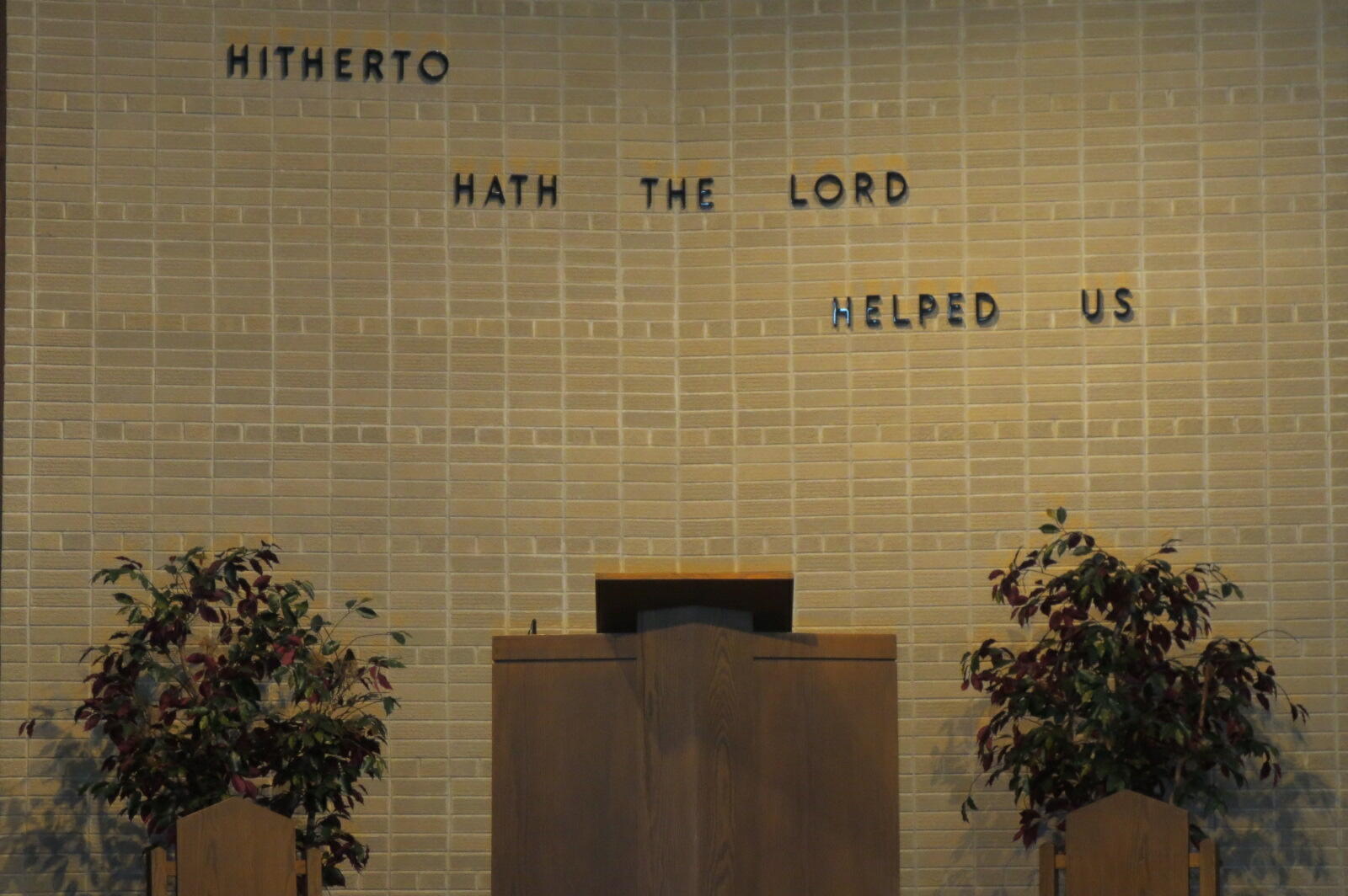 April 25, 2021
Salem Ebenezer Reformed Church RCUS (Manitowoc, WI)
Sermon: "Angry with God's Grace"
Order of Service
Prelude
Welcome and Announcements
Call to Worship
*Hymn 27 Great is Thy Faithfulness
*Salutation and Invocation
Hymn 44 O Lord Most High
We Confess our Christian Faith
Heidelberg Catechism #45-48
Congregational Prayer
*Hymn 706 Take Time to Be Holy
Scripture Reading: 1 Corinthians 6:9-11
Text: Jonah 4
Sermon "Angry with God's Grace"
Prayer
Hymn 403 Not What My Hands Have Done
(Tithes & Offerings – collected at the door on your way out)
*Benediction
*Doxology
Announcements
Pray for the Consistory and Spiritual Council as they meet on Tuesday. May God shepherd us through their work and leadership.
You can help spread the Gospel around the world! See the offering box and handouts in the back from last week's conference by Heidelberg Theological Seminary. You can be a partner in the gospel ministry.
Sermon Outline
"Angry with God's Grace"
Jonah 4
Theme:
Jonah is angry with God for giving grace to Nineveh
1. Jonah's perspective
2. Jonah's pitiful pity
3. The LORD's great pity
Let us get to know you!
Please take a moment to send us your information so that we may stay connected with you. Your information is carefully managed and protected.
How did you hear about us?