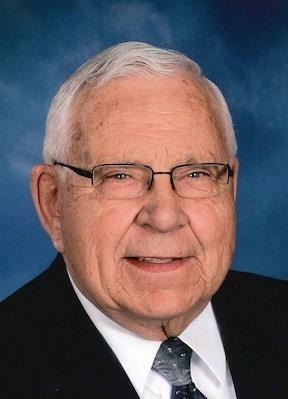 Funeral for Kenneth Benfield May 1, 2021
Visitation from 9-11 a.m. Service at 11 a.m. Salem Ebenezer Reformed Church RCUS (Manitowoc, WI)
Sermon: "How Christians Cry"
Order of Service
Funeral Service for
Kenneth Benfield
Saturday, May 1, 2021 at 11:00 A.M.
Salem Ebenezer Reformed Church
Newton, Wisconsin
Prelude
Opening Scripture and Prayer
*Hymn 27 Great is Thy Faithfulness
Reading of the Obituary
Duet "My Jesus I Love Thee"
Scripture Reading: Psalm 139:7-8, 13-16 (p. 554)
Romans 8:38-39 (p. 1005)
*Hymn (front cover) How Great Thou Art
Scripture Text: Psalm 27:7-10 (p. 493)
Sermon: "How Christians Cry"
Prayer
* Hymn 580 When Peace, Like a River
Following the service you are invited to stay for a fellowship meal with the family.
*(please stand, if able)
Minister: Rev. Kyle Sorensen
Accompanist: Lindsey Pankratz
Special Music: Ranada Hassemer, Jim Miller, Susie Miller
The Family would like to thank you for all your support for us, and especially for the encouragement and love you showed to our father through the years.
Funeral arrangements courtesy of
Harrigan Parkside Funeral Home of Manitowoc, WI
Let us get to know you!
Please take a moment to send us your information so that we may stay connected with you. Your information is carefully managed and protected.
How did you hear about us?