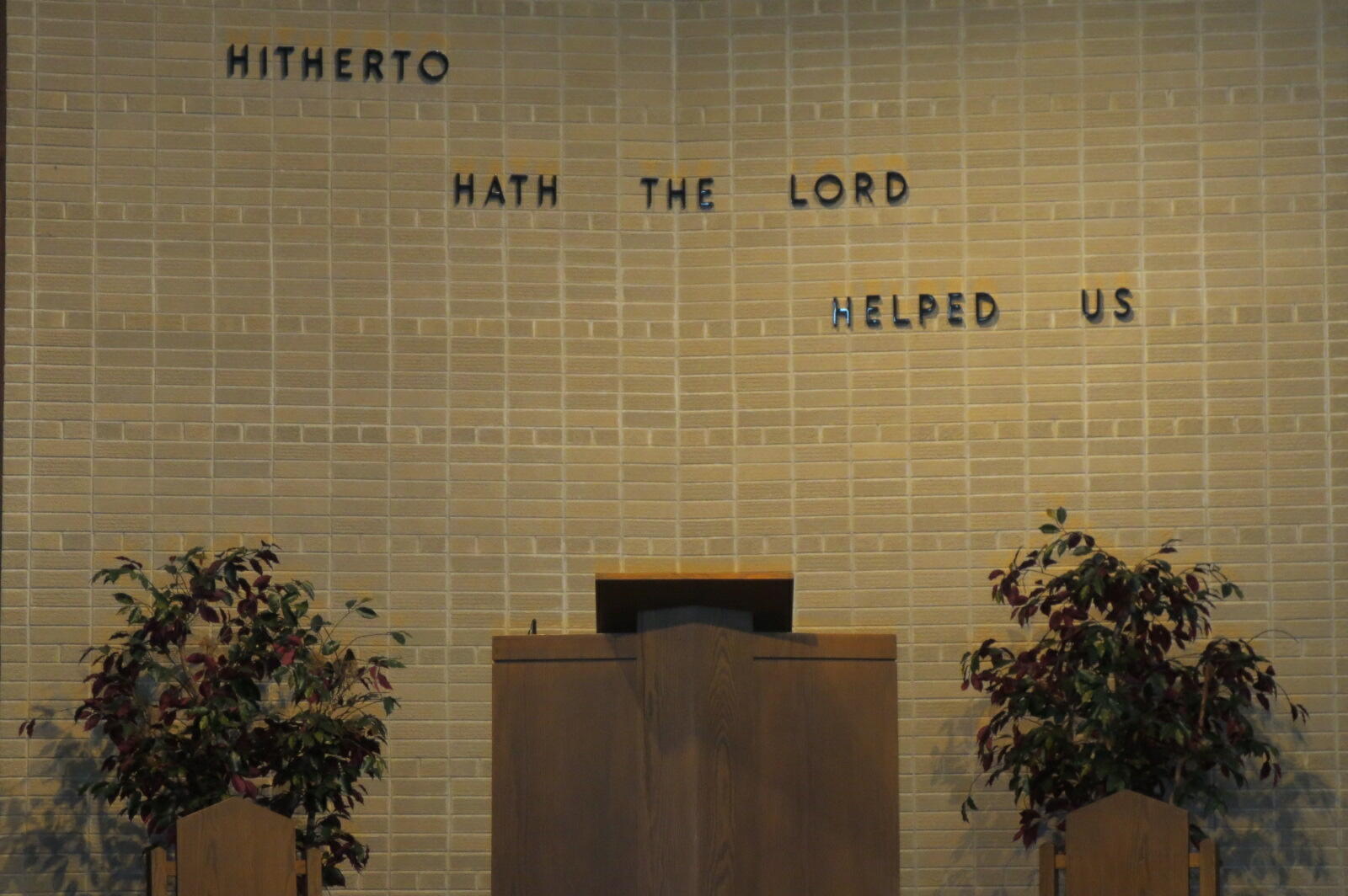 May 23, 2021
Salem Ebenezer Reformed Church RCUS (Manitowoc, WI)
Sermon: "The Source of Happiness"
Announcements
PRAISE God for a successful Synod meeting this week. See the Press Release for more information, or ask Pastor Sorensen or Elder Larry Stock.
Also, Copies of the Abstract of Minutes from March's Classis meeting have arrived. Feel free to pick one up.
A PRAYER MEETING will be held next Sunday morning at 9:00 am for all ages. (Sunday School will resume the following week)
Graduation: This Friday, May 28, our pastor will be awarded the Doctor of Ministry degree from Heidelberg Theological Seminary in Sioux Falls, SD. You are certainly welcome to come in person. However, the ceremony will be livestreamed on the YouTube channel of Trinity RCUS Sioux Falls. The service starts at 7 p.m., and the message will be delivered by Dr. J. P. Mosley.
Sermon Outline
"The Source of Happiness"
Psalm 146
Theme:
I am truly happy when I hope in God's Agenda
1. Man's agenda fails
2. God's agenda reigns
3. The Christian is happy
Let us get to know you!
Please take a moment to send us your information so that we may stay connected with you. Your information is carefully managed and protected.
How did you hear about us?