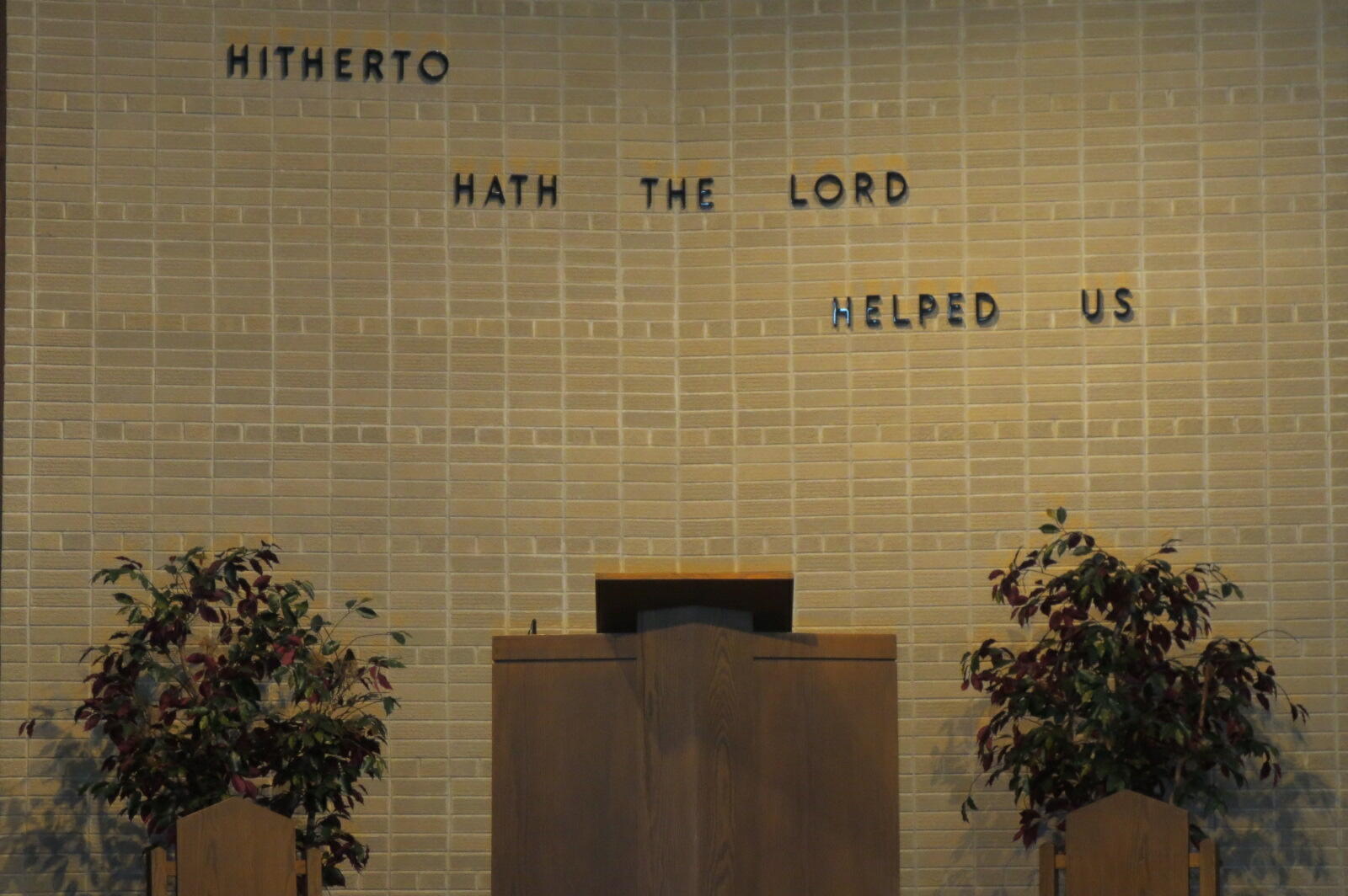 May 30, 2021
Salem Ebenezer Reformed Church RCUS (Manitowoc, WI)
Sermon: "Desiring Christ means Following Christ"
Order of Service
Prelude
Welcome and Announcements
Call to Worship
*Hymn 89 Come Thou Almighty King
*Salutation and Invocation
Choir "America, the Beautiful"
We Confess our Christian Faith
Heidelberg Catechism #57-58
Congregational Prayer
* Hymn 489 The Son of God Goes Forth to War
Scripture Reading: Psalm 34
Text: 2 Timothy 3:10-15
Sermon "Desiring Christ means Following Christ"
Prayer
Hymn 335 Abide With Me
(Tithes & Offerings – collected at the door on your way out)
*Benediction
*Doxology
Announcements
A brief Memorial Day service will be led by area veterans at our cemetery tomorrow morning, about 9 a.m. You are welcome to join in person, if able.
Remember to pick up the Synod Press Release in the back. Also, Copies of the Abstract booklet from March's Classis meeting have arrived. Feel free to pick one up.
You are invited to help celebrate the high school graduation of Christopher Sorensen on June 26, 12:00-3:00 pm. The announcement is on the bulletin board.
CHURCH CAMP IS COMING! Brochures are available in the back and SIGNUP is ONLINE (go to our website for the link on the homepage). Spread the Word!
Sermon Outline
"Desiring Christ means Following Christ"
2 Timothy 3:10-15
Theme:
Timothy is promised that desiring Christ will mean following the experience of Christ in this world
1. You have carefully followed my example (verses 10-11)
2. You will follow my example (verses 12-13)
3. You must continue in the gospel so you will be able to follow (verses 14-15)
Let us get to know you!
Please take a moment to send us your information so that we may stay connected with you. Your information is carefully managed and protected.
How did you hear about us?