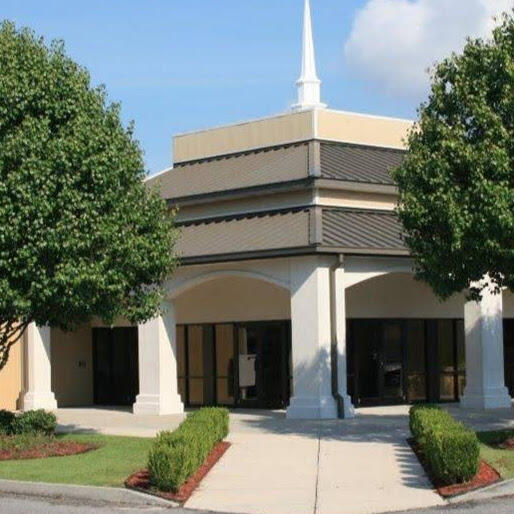 SHINING STAR NEWSLETTER
Volume 1 ~ Issue 15 December 2021
Vision Statement
​To be an excellent fellowship of worshippers that populate heaven with the souls of each generation; to be an impactful, transformative church that witnesses and testifies to the truth of God – The Father, The Son, and The Holy Spirit with love, integrity, and sincerity.
Our Mission
To do ministry in excellence by advancing the Gospel of Jesus in worship, Christian education, congregational care, evangelism, and community development.
Affirmation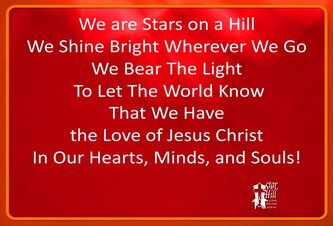 But the angel said to them, "Do not be afraid. I bring you good news of great joy that will be for all the people. Today in the town of David a Savior has been born to you; he is Christ the Lord. Luke 2:10-11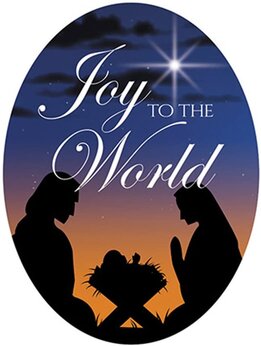 "Seek the Kingdom of God above all else, and live righteously, and he will give you everything you need."
Matthew 6:33 NLT


The Deacon Board has been busy taking care of the facility. We currently have 7 AC units for the facility. We have replaced two of the 20yr old AC units a 10 Ton unit in Fellowship Hall and a 6 Ton unit that handles the church lobby. We also had Fan Motor repair work done on two AC units units one for the Sanctuary and the other for the Administrative areas. We have also contracted with AccuTemp to have a HVAC maintenance contract to have all of the units serviced Four Times a year. We are now accepting bids to have the remaining five 20yr old AC units replaced with new energy efficient units.
The AV ministry is in the process of upgrading the projectors in the Sanctuary to high quality projection units. Our current projectors operate with a "Bulb" that has a 3,000 - 5,000 hr. life span and needs to be replaced every 2-4 years. The units will be "Laser" and have a 20,000 hr. Life span that should last us over 17yrs.
The church Security Camera System is also being upgraded from old technology Analog Cameras 1 megapixel to new Digital 5 Megapixel Low Light cameras that have Zoom capability.
Due to the recent vandalism with the Church Mailbox we are also having a new mail slot made so that all of the mail will be deposited inside of the church. Larger Packages being delivered will still have to call for Administration to receive the package.
We have also accepted bids to have the entire church Pressure Washed including the Steeple and the Parking Lot re-striped.
Deaconess Ministry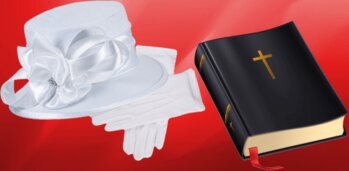 A WEEK BEFORE CHRISTMAS
It was the week before Christmas and a rather cold day
At church, some Star Hill members were rehearsing a play
It's winter in Louisiana so no one expects to see snow
But everyone is expecting the Christmas program to flow
Decorations were hung throughout the Sanctuary
As Effie told Charlotte she wanted a new purse to carry
The children were wondering how the song would go
As they rehearsed "Away in the Manger", for their puppet show
Connie, Kaedra and Yarva hoped they would not have to sing
Maybe they could do a skit about "The Three Kings"!
Everyone was hurrying, stirring and moving around
Although some folks expressed that they would be out-of-town
Pastor Spell was telling the story of the Christ Child
The children were listening, being calm not wild
There were Kentroy, Harmony, Jo Elle, Nyla and Kylen
Dallas, Samuel, Sophia, Jeri and Madicyn
Kalajah, Kenard, Akeen, Asia, Shai and Kree
Tatyana, Tyasia, Teleah, Zamya, Jeremiah and Bailey!
Most of these children are in the Puppet Ministry
My, my, my, this is something to see
With Miss Wanda and Miss Deja, many stories can be told
If you want to be a part, do it before you're too old
Train up a child in the way he or she should go, the Bible says
We ought to be about God's business and teach God's ways
They are God's precious little ones, entrusted in our care
We must teach each one that they too have 'Gifts" to share
It's our duty to show them God's way and His will
They can one day be His Stars on The Hill
Oh my! It is getting late, what happened to the light?
Well, Merry Christmas to all and to all a good night!
by Deaconess N. Stepter
Finance Ministry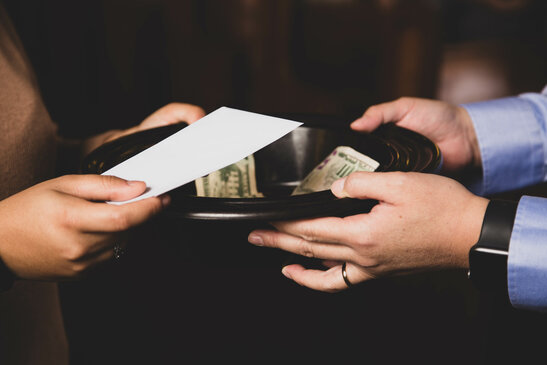 "Forget the former things; do not dwell on the past. See, I am doing a new thing! Now it springs up; do you not perceive it..."
Isaiah 43:18-19


Dear Star Hill Family
As we approach the end of the second year of service to Star Hill, the Finance Board would like to thank you for trusting and allowing us the opportunity to use our gifts to serve.
We hope you saw in our actions a spirit to be good stewards and to use God's bounty in a variety of ways to glorify our Lord.
When we assumed this call to serve, Star Hill Baptist was focusing all of the resources on salaries and operating
expenses of the church. However, we have managed to reduce and, in some instances, remove several expenditures which has allowed for the funding of the Direct and Outreach ministries of the church.
While service to our membership is the primary goal of Star Hill, we believe that our actions should make Jesus visible to all and the redirecting of resources was one way to accomplish such.
Therefore, In the budget year 2021, the allocation to both direct and outreach ministries was 10%.
We have so much more to accomplish as a body and look forward to continuing to serve Star Hill in whatever capacity we feel lead by God to pursue.
Again, thank you Star Hill for your love and trust!
Assimilation and Development (A&D)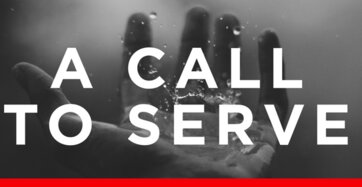 "God is not unjust; HE will not forget your work and the love you have shown him as you have helped HIS people and continue to help them."
Hebrews 6:10 NIV
A CALL to SERVICE
The Assimilation and Development Team are seeking "The Journey" Facilitators. These are Christian Believers that are called to serve others, making use of their gifts which God has purposed in their lives. They are wise stewards having a commitment to God, with a passion of obedience and a servant's heart, with a love for people. Being active in 60 Minutes, regularly attend Worship Service and Bible Study are necessary requirements. If this servant area is one which you feel God is leading you, please contact one of the following leaders: Beverly Thomas (225-931-9415) Angela Copeland (225-921-3474) or Dwayne Stepter (225-610-2762).


There was a training held, in October, for Intake Counselors formerly known as Decision Counselors. These Christian Believers are praying individuals who possess a Christ like love for others, with a passion for helping them grow in the knowledge of Christ. They should exhibit humility and possess a servant's heart. Being active in 60 Minutes, regular Worship Service attendance and Bible Study are requirements for this servant's role.
***If any previous Decision Counselor is interested in serving as an Intake Counselor, please contact one of the above-mentioned A&D Leaders, so you can be trained on the new process.
Mission Ministry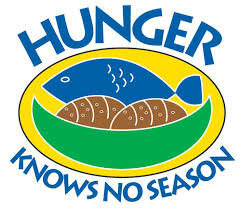 For I was hungry, and you fed me. I was thirsty, and you gave me a drink. I was a stranger, and you invited me into your home. Matthew 25:35
The ministry is still providing for the needs of those displaced by Hurricane Ida. They provided needed items to Melrose Elementary School and gift cards to three families for a Thanksgiving Dinner.


Also, the ministry sponsored 21 children for the Salvation Army's Angel Tree program.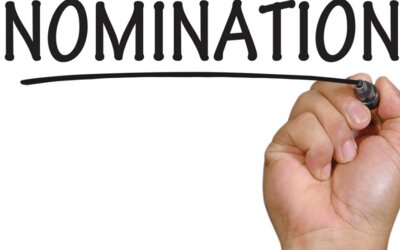 2022 NOMINATIONS ARE OPEN UNTIL JANUARY 4, 2022
Each member will only be allowed to nominate one (1) person for each board. Please prayerfully and earnestly seek God before making your submission. Nomination forms are available in the administrative assistant's office and on the Star Hill website. The last day for nominations will be January 4th, 2022. Nomination forms should be returned to the administrative assistant's office.
Servants for all positions must be an Active Members. He/she should be spiritually qualified to serve by demonstrating their commitment to growing as a follower of Christ; actively and consistently attending Sunday morning worship service; attending
60 Minutes and Bible study classes and by tithing at the Church.
DEACON BOARD
Deacons must possess/demonstrate the willingness and ability to communicate in a manner indicative of a leader in alignment with the scriptural qualifications stated in I Timothy 3:8-10, 12-13. Duties and responsibilities include: serving the Lord's Supper and Baptism; establishing a pastoral search; evaluating the Pastor every year; meeting regularly to discuss the fulfillment of responsibilities; scheduling of meetings; serving as advisors for church ministries; providing congregational care by visiting the ill, hospitalized and home
bound; evaluating applications for assistance, missions and congregational care; providing oversight of outreach and community involvement; facilitating Church transportation and travel; facilitating the communication and implementation of the vision and mission of the Church; ensuring continuity of pulpit and church operations.
FINANCE BOARD
Finance Board Members must be Active Members of the Church, male or female. The scriptural qualifications of character for Finance Board Members are the same as those for the Deacon Board Members, as applicable. The duties and responsibilities include: making recommendations to the Deacons on financial matters; updating the fiscal policies & procedures; exercising fiduciary duty in all financial matters; maintaining effective risk management policies; maintaining accurate books and financial records; maintaining accurate contribution records and providing statements for contributors; attending scheduled meetings; maintaining membership roster and overseeing church properties.


PERSONNEL COMMITTEE.
The Personnel Committee shall be responsible for overseeing personnel operations, reviewing compensation and benefits for paid employees, recommending personnel policy to the Finance Board and recommending hiring and terminations to the Deacon Board. All hiring must be recommended by the Personnel Committee.


BYLAWS AND POLICY COMMITTEE.
The Bylaws and Policy Committee is responsible for maintaining and reviewing the current bylaws and policies and making recommendations for revisions and/or additions to reflect the best practices. Revisions may also be necessary to reflect a better understanding of a biblical matter or organizational practice.
If you have any questions, contact the church office at 925.3133 or email administration@starhillbaptistchurch.com.
Click the link below to submit your nominations:


New QR Code Sign in to Attend Worship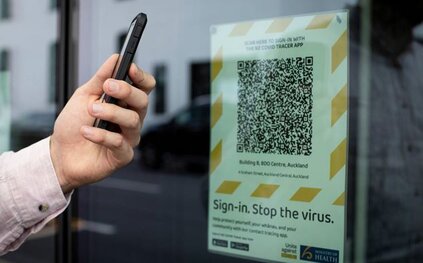 Hello Star Hill Family,
As we all know, COVID is still a Public Health Emergency (PHE) and we are still taking precautions with our gathering.
We have heard your cry of standing in line to enter the church. Instead of signing in with the ushers, you can now use your cell phone camera to scan the QR Code that is posted on the church doors (see below).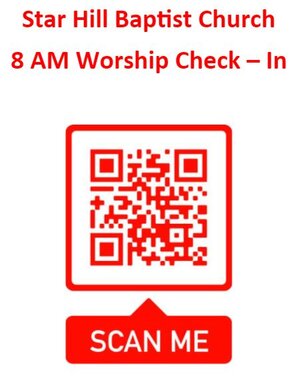 The form below will appear for you to enter your name and phone number which are required. You can add your family members (children) etc. by clicking +Add another link.
Sample Attendance form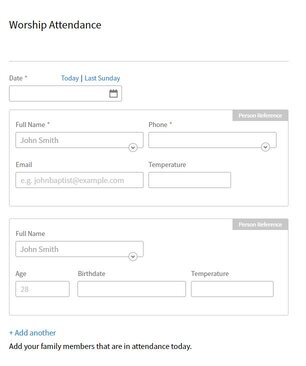 An alternative to using your phone camera to scan the code, you can download a QR Code Reader App from the Apple App Store or Google Play store.
Help will be available to assist with scanning the QR Code.
Temperatures will be still taken. We are looking at purchase automatic temperature scanners. The website sign in form will not be available.
KEEP IN TOUCH WITH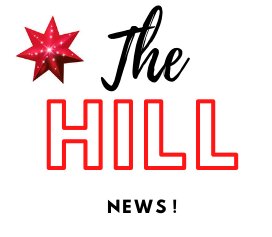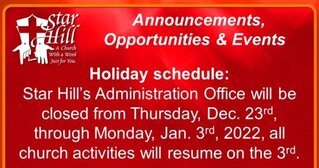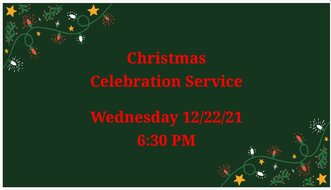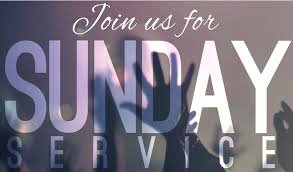 CHRISTMAS AT THE HILL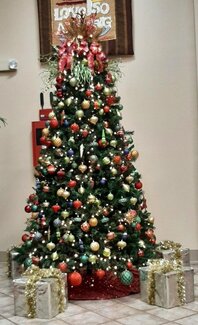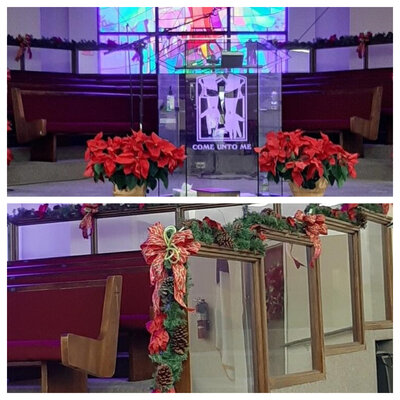 A special thank you to Sis. Sharon Jones-Carrol and Sis. Effie Scott for your assistance in making our House of Worship beautiful. I couldn't have done it without you.
Dorothy Hewlett
Sis. Angelin Morgan -Weir has been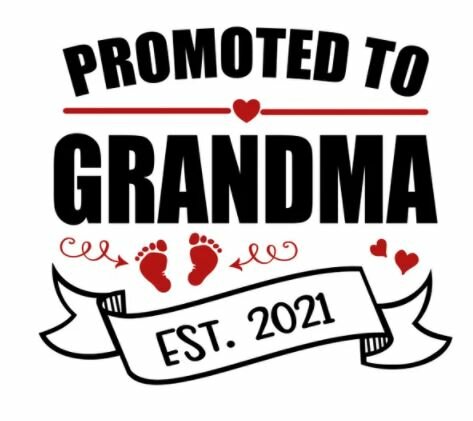 Congratulations to Sis. Angelin on her 1st Grandchild born 12/17/21.
Past Events

Sunday, November 7th was Family and Friends Day at the Hill. The weather was simply beautiful and the atmosphere was one of love and happiness.
After worship many families celebrated under their individual tents, serving a variety of delicious foods.
The children played games and enjoyed snacks and beverages. Bro. Michael Blackmon did caricatures of both the children and adults.


Hats off to our medical team who stood ready to serve Walter and Elaine Richardson and Deja Stepter.
A special thanks to Natalie Thomas and Jennette Bennett for the family and friends children activity. As always, you're right on time.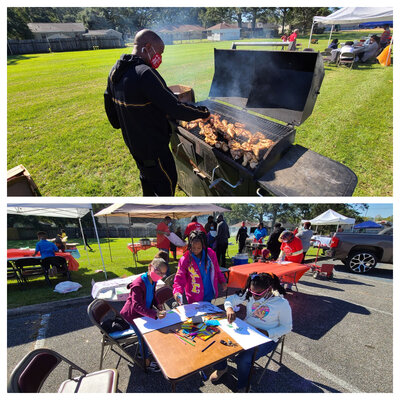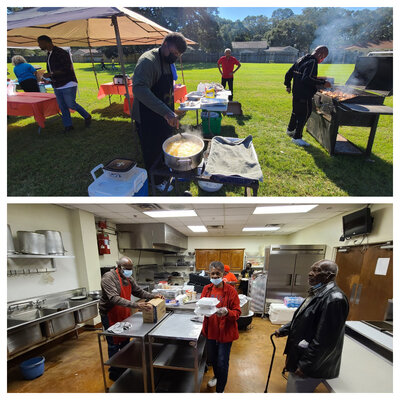 Blight Ministry Community Cleanup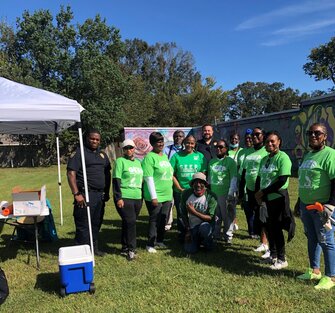 The Cleanup was held on Saturday October 16, 2021. These are concerned volunteer and servants that joined in the important work and goals of the Ministry.
Upcoming Events

Food bank distribution is every 3rd Wednesday of the month. Lineup begins at 7am and distribution is from 8am to 9:30am. First come first serve. Please bring your ID and wear your mask.
Faithlife/Servant Keeper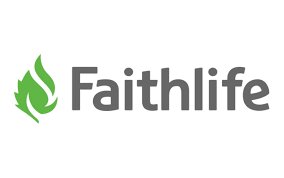 All members are encouraged to create their Faithlife account.
Please visit Faithlife.com and click on Register to create your account.
If you need assistance, then please contact church administration.


If you are interested in attending a class on Faithlife then please click the link to complete the form. https://flshare.net/p57bf4




Members are signing up to make contributions on Faithlife currently. It is a quick and easy way to give to Star Hill.
Give with a link: Just share a link, and anyone can give without even creating an account.
On your website: Click the Giving button on the menu
Text to Give: Text GIVE to 225-217-1989
Customizable app: Give through an app you customize to fit your church's look.
Cash and check: You can quickly log your gifts later.


Note: PayPal is available for giving also.
Masks are Required in Worship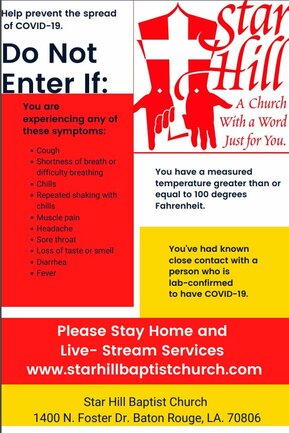 Due to social distance, please do sit and/or remove red tape on the designated pews.
Star Hill Baptist Church with a word just for you.
Our address is: 1400 North Foster Drive, Baton Rouge, LA 70806, USA