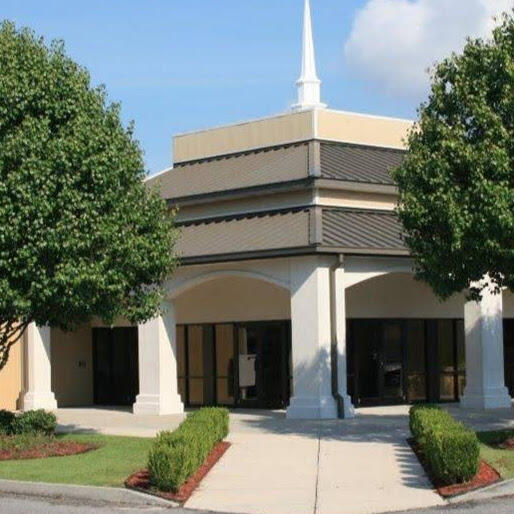 SHINING STAR NEWSLETTER
Volume 2 ~ Issue 1 January 2022
Vision Statement
​To be an excellent fellowship of worshippers that populate heaven with the souls of each generation; to be an impactful, transformative church that witnesses and testifies to the truth of God – The Father, The Son, and The Holy Spirit with love, integrity, and sincerity.
Our Mission
To do ministry in excellence by advancing the Gospel of Jesus in worship, Christian education, congregational care, evangelism, and community development.
Affirmation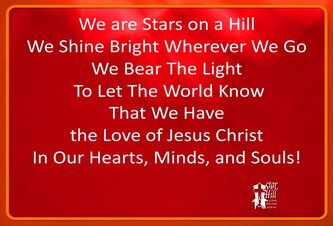 "Change the former way of life that was part of the person you once were, corrupted by deceitful desires. Instead, renew the thinking in your mind by the Spirit and clothe yourself with the new person created according to God's image in justice and true holiness." — Ephesians 4:22-24
From the Pastor 's Desk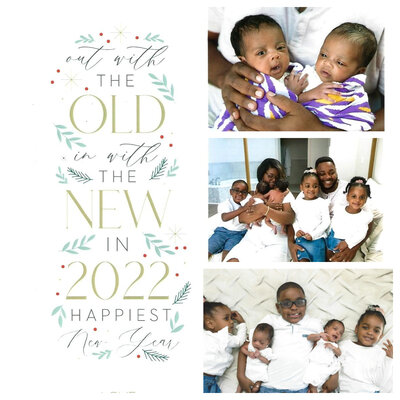 Happy New Year, from Pastor Spell & Family
Deacon News

"Seek the Kingdom of God above all else, and live righteously, and he will give you everything you need."
Matthew 6:33 NLT


2022 Star Hill Election
The upcoming Star Hill election will take place on January 28th and January 29th and will be open to all active members.
Should you have question regarding your active membership status feel free to contact the church administrative office prior to January 25th, 2022, Monday through Friday between the hours of 9:30 A.M. and 2:30 P.M. at 225-925-3133.
2022 ANNUAL MEETING
The Star Hill Baptist Church 2022 Annual Meeting will be held on Saturday, January 29, 2022, at 10:00 A.M. in the church's sanctuary and on zoom. We will be voting on servants for the Deacon Board, Finance Board, Bylaws & Policy Committee, and the Personnel Committee. Electronic voting will begin on Friday, January 28th at 6:00 p.m. In person voting will start at 8:00 a.m. on Saturday, January 29th. All voting will end at 10:00 A.M. on Saturday.
In addition, the agenda will include approval of annual church budget, presentation of the church's financial statement, approval of proposed amendments to church bylaws, presentation of the vision and goals of the church, and any other business as may be appropriate as determined by the Deacon Board.
Please watch your mail for information for your review before the meeting. There will be one mailing per household. If you have any questions about the information you receive, please email administration@starhillbaptistchurch.com.
Your questions will be forwarded to the appropriate persons/group for response.
You will also receive voting instructions closer to the meeting date.
Please mark your calendar.
Contactless Temperature Scanners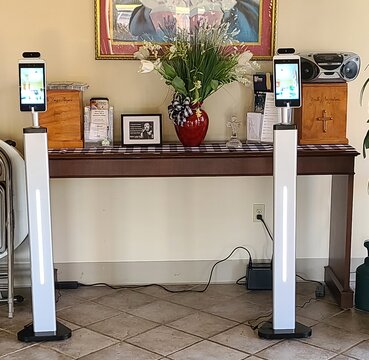 During this Public Health Emergency (PHE), we are constantly looking for ways to protect
our congregation. Therefore, we have moved to the contactless temperature scanners. All members and visitors must scan whenever you enter the church Monday - Sunday.
Align your face in the circle

Pressure Washing of the Church Steeple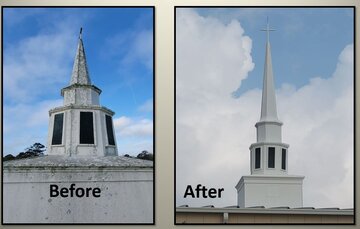 Pressure Washing of Church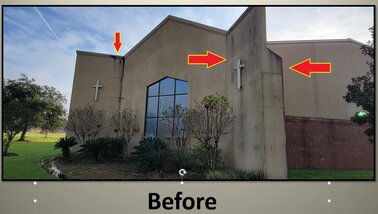 Pressure Washing of Church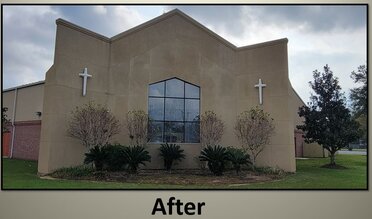 Assimilation and Development (A&D)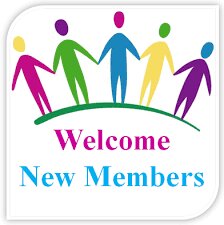 For just as each of us has one body with many members, and these members do not all have the same function, so in Christ we, though many, form one body, and each member belongs to all the others. Romans 12:4-5
Celebration of Our New Members

On Sunday, January 23, 2022, A&D recognized and celebrated 20 new members from 2019 - 2022.
Sharon Jones-Carral 12/12/2021
Thoymesia Cloud 3/17/2019
Kalajah Commenia 7/3/2021
Kenard Commenia 10/26/2021
Kree Commenia 7/3/2021
Laila Duncan 6/16/2019
Romeo Duncan 6/16/2019
Sarah Gosnell 3/8/2020
Barbara Jackson 10/8/2021
Binta Kabba 1/16/2022
Rochelle Bell-Moore 11/28/2021
Terrence Moore 11/28/2021
Andrea Thomas 2/7/2021
Tremaine Thomas 1/12/2020
Tyrone Thomas 11/17/2019
John Thomas Jr. 2/7/2021
Karen Washington 12/5/2021
Markeisha Whitfield 8/15/2021
Mason Whitfield 8/15/2021
Jasmine Williams 1/12/2020
SHBC New Members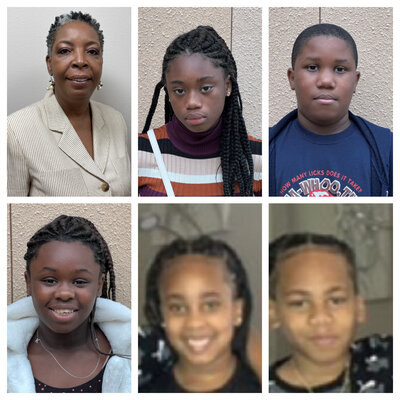 SHBC New Members
SHBC New Members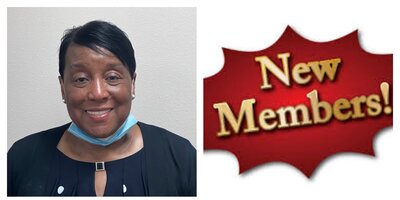 Not forsaking the assembling of ourselves together, as the manner of some is; but exhorting one another: and so much the more, as ye see the day approaching.
HEBREWS 10:25
QR Code Attendance Tracking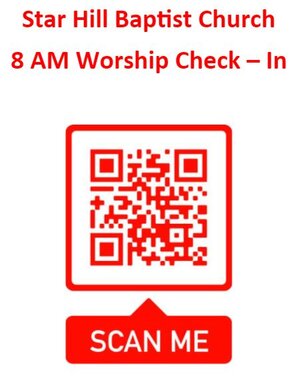 Please scan each time you attend worship.


Download an QR Reader to scan much quicker. Otherwise, use your phone camera to scan, but do not take a picture. Al ink will appear on your phone. Click the link which will take you to the form below.
The Form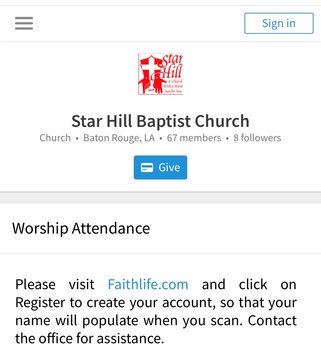 Your member status, name and phone number are required. If you are by yourself, then scroll down and click on Submit.
Form continued 2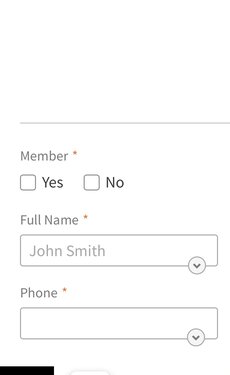 If other Adult family members are present, then enter their name and member status.


If the family member is a child then enter Age and Birthdate.


You can add other family members by clicking .
+Add another
Click on Submit to save the form.
Form continued 3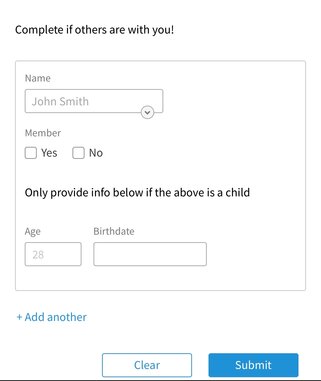 KEEP IN TOUCH WITH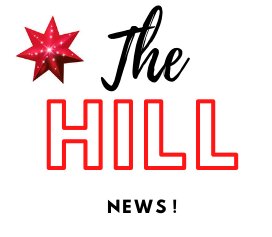 SHBC January Birthdays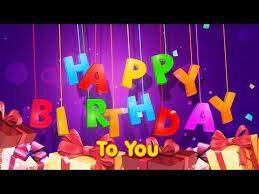 2 - Juanita Smith
7 - Earl Harbor
12 - Allen Christopher
12 - Tyrone Thomas
16- Jasmine Williams
18 - Kinta Kabba
24 - Markeisha Whitfield
24 - Ronald Brooks
25 - Kalajah Commenia


COVID Questions and Answers Seminar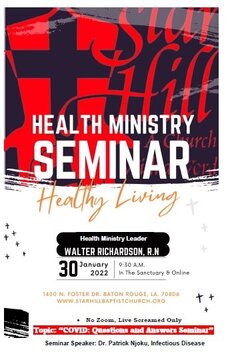 Speaker: Doctor Patrick Njoku, Infectious Disease
Live Stream at 9:30am


Please submit your questions prior to the seminar via the form below or on the website.


Faithlife/Servant Keeper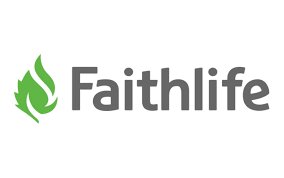 The MEMBER'S Page is available on the website. However, it is private and only for SHBC members. You must have a Faithlife account to Sign in on the website for access it.
All members are encouraged to create their Faithlife account.
Please visit Faithlife.com and click on Register to create your account.
Enter your name, email address & password
Once inside Faithlife.com, find your Church Group: Enter Star Hill Baptist Church name in the search window
Ask to Join to Church Group
Once in Faithlife, update you information and add a photo.
If you need assistance, then please contact church administration. (225) 925-3133.


If you are interested in attending a class on Faithlife then please click the link to complete the form. https://flshare.net/p57bf4


Members are signing up to make contributions on Faithlife currently. It is a quick and easy way to give to Star Hill.
Give with a link: Just share a link, and anyone can give without even creating an account.
On your website: Click the Giving button on the menu to use PayPal or Faithlife
Text to Give: Text GIVE to 225-217-1989
Customizable app: Give through an app you customize to fit your church's look.
Cash and check: You can quickly log your gifts later.
Genesis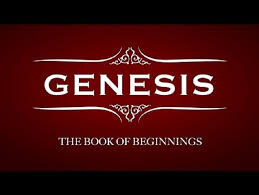 BEGINNING AT THE BEGINNING AGAIN!
Please join us for a fresh look at the Book of Beginnings again. The Bible is the progressive revelation of God and his relationship with mankind. The events that unfold in Genesis set the stage for an understanding of the entire Bible. This 12-week course, February 6 - April 24, 2022, will provide a brief but comprehensive study of the Book of Genesis.
Please join us!
You may sign up in the lobby of the church, online or at genesis.SH@yahoo.com.
Married Couples Valentine Event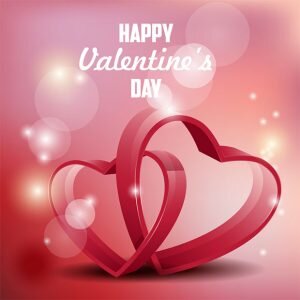 February 12, 2022, Grab your wedding photo. Stay tuned for more information........
Community

Food bank distribution is every 3rd Wednesday of the month. Lineup begins at 7am and distribution is from 8am to 9:30am. First come first serve. Please bring your ID and wear your mask.
Masks are Required in Worship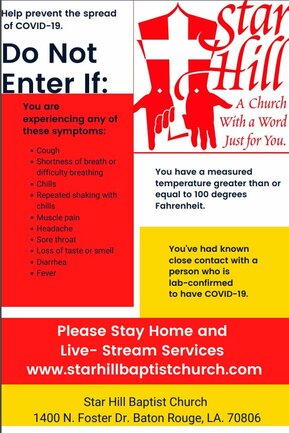 Due to social distance, please do sit and/or remove red tape on the designated pews. Please stay home if you are sick.
Our address is: 1400 North Foster Drive, Baton Rouge, LA 70806, USA